current time
Apr. 2021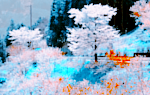 staff
Admin Xaria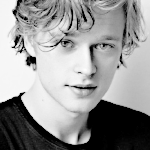 Admin Violet
Who is online?
In total there are
4
users online :: 0 Registered, 0 Hidden and 4 Guests :: 1 Bot
None
Most users ever online was
139
on Wed Jul 03, 2019 9:12 am
Credits
Skin & graphics made by Xaria. The Harry Potter franchise belongs to J.K. Rowling. All original characters belong to the respective user that made them along with their posts. No copyright infringement intended.
Page 1 of 2 • 1, 2
Autumn walked out of the Hospital Wing after having to take her sister to see one of the healers. But she didn't really want to spend time in there with her sister. Now that Gaston decided to not come back after the break, she was left having to do the job that he was doing most of the time. Even though Autumn fought with Maddie all the time, and as she walked down the corridor, she began to miss being able to just focus on her school duties, instead of dealing her younger sister. She leaned her back against one of the walls as she waited for her sister to be done.
Ashton was walking around the castle in search of something, or rather someone, fun to do. As he passed the hospital wing he noticed a Gryffindor girl from his year. He tried to remember her name but he couldnt. Not that it mattered. She was just a Gryffindor. But she seemed like someone he could have fun with. He went over and smirked "Hey there little Lion. What are you doing up here all alone?"
Autumn had looked in the direction of the hospital wing, and she hoped that her sister's appointment was going well. But before she knew the girl saw a Slytherin walk to her, which caused her to roll her eyes. In her mind, the house of Slytherin had been plagued with people who wanted to cause trouble and the only exception she had was her sister. Leaning against the wall with her arms crossed giving the Slytherin a glare. "Don't call me a little lion. I am not here alone, my sister is currently in the hospital wing. I am only waiting for her. And she happens to be a Slytherin that you might know." she said knowing that judging from her sister's reputation, they would probably know each other.
Ashton rasied an eyebrow "Hmmmm little kittens got some claws. Tell me, Little Lion, what is your sisters name?" He asked placing his hand next to her head and leaning on it a bit as he eyed the girl up and down. He pushed his hair back out of his eyes with the other hand as he waited for her response
Autumn watched as the guy had told her that she got claws. "Yeah, and what is the problem with that. I am not one for falling for a guy at the first sighting," she said as she gave him a glare. Watching him glare, the girl had been getting madder by the minute, but she had to believe this guy was cute, but she was not going to be a victim of falling for men like her sister. "My sister is Madison Shaw, and to you guys, she is someone who could be easily tricked into sleeping with guys," she said curiously to see if the two knew each other.
"Never said you were, princess." He said with a smirk. When she mentioned her sisters name he chuckled a bit "Ahhhh little Maddie is your sister. Yeah I know her. Id love to get to know her better. But I have yet to have the pleasure most of my house mates have had."
Autumn rolled her eyes at the guy's response about her sister. "Yeah, it's not an exact dead giveaway. Since the two of us, don't look super alike. Even though most people say we do. Maddie is not so little anymore, because once someone becomes pregnant the idea of being little, goes down the gutter." she said giving him a smirk. She hated hearing about guys who had sex with her sister because it often grossed her out. "You mean have sex with her, is what you're saying. Because of guys like you, it seems that getting to know girls is not a thing, and Maddie certainly doesn't get to know guys."
Ashton smirked a bit. He liked this girl, she was definitely fiesty, "Yes that is what I mean. I have not yet had Maddie in my bed. But who knows, that could chagne in a couple months." He said smirking again and looking Autumn over "How about you? You ever been with a snake?"
"Is that all you Slytherins think about? You're like the muggle jocks or whatever they are called. You seem like my sister's type after all but quite personally I will kick her ass if she decides to fuck after that spawn is born." she said thinking about her niece and how she was not going to have her sister failing to her responsibilities. "Maybe once, but that was it. Hate to break it to you cowboy, but I am not going to sleep around. Unlike Maddie, I have a good future. But if you try harder, you might get some sort of rise out of me, but I am afraid I am not Maddie." she smirked.
"Awww princess. I do know how to cast a protection charm, unlike the idiot that knocked up Maddie." He said looking down at her. "Give me a chance. How about this, I take you to Hogsmeade this weekend?" He asked not usually one to go on a date but there was something about this girl that intrigued him
She could not help but laugh at him, "You don't know the story do you? The condom broke and that's how it happened. Believe me, my sister knows how to use protection. But I am not ashamed of the fact that I am going to get a niece that I can spoil." she said with a small smile thinking of her unborn niece. "I am open to chances. But if I get fucked over, I would say goodbye to that pretty face of yours," said Autumn with a devious smile. "Don't see a problem with it. I could definitely use a break from dealing with pregnancy drama from my sister if you know what I mean."
Ashton smirked "Now now, little maddie should have also casted a contraceptive spell. Muggle protection isnt shit compared to magical ones." He said smiling a genuine smile when she agreed to Hogsmeade "Great. I can show you what a gentleman I am."
She rolled her eyes, "You don't think I punish her for that. Believe me, you won't want to have me as a sister. I would much rather be doing other things, then having to take Madison here. I hope my brother is enjoying himself, wherever he is." she said crossing her arms rolling her eyes. "I am sure you are. But if you don't mind I could use some sort of fun while I am waiting for my pregnant sister to emerge from those doors," she said eyeing the hospital wing doors.
"If you were my sister id get stoned for the thoughts going through my head right now, princess." He said with a sexy smirk that all but yelled all the thoughts going through his head. When she asked for fun it took all he had not to pin her to the wall "Ive got a few ideas of some fun we could have."
Autumn laughed at his comment, "You would probably be stoned. My brothers have yet to get my wrath, they just get wrath for others things that they do. Especially my little brother Ezra who needs to stop mopping around." she said admiring when she gave people her wrath and found it to be extremely fun to do. "Shoot them snake," she said with a smirk.
Ashton approached and cornered her into the wall and placed his hand beside her head "Well my ideas involved there being even less room between us then there is right now. And it involved much less talking. Our mouths would be a bit too busy." He said smirking and licked his lips as he eyed her
Autumn eyed him and she could not help, but being baffled by his hotness. "I am not opposed to there being little room. After all, this conversation is definitely spawning my side that is rarely shown. Well if you so talking is getting boring, but then again I love hearing all that you have to say. But I am not opposed to my mouth being busy. Quite personally I would love to make Maddie pissed if you know exactly what I mean." smiled Autumn.
Ashton liked this side of the girl, her inner snake, it was hot as hell. He gripped her hair lightly in his hand and gripped her waist in his other and leaned down to kiss her. She tasted like honey and vanilla, it was intoxicating to him
Autumn could not help but smile when he kissed her. She knew that this would definitely change her "good girl" personality, and if Maddie came out she would end up dealing with a fight. The girl looked at him with a small smile, "You really do know how to stop someone from being extremely bored. If I have the time, I would love to take this to the next level."
"Maybe you can find time tonight, 8 o clock, in the dungeons." He said smriking a bit as he kissed her neck and chuckled into her skin. "I would love to always keep you from boredom." He soon stood up straight and looked down at her "How much time do we have?"
Autumn smiled as she enjoyed having nights with a guy within reason. Even though she could not bear to think about it every single day because it would end up boring her. "Sounds like a plan. I will be sure to look at my books for ways to not end up like my younger sister if you know what I mean." smirked the Gryffindor. "I would like that and unlike my sister's baby daddy I am sure you could show me a much better time." smirked the Gryffindor.

"It can vary, but who says something can't be done quite and fast. Then we just finish it off tonight in the dungeons." Autumn said with a small smile. "Plus so what if Maddie finds out. Isn't rubbing things in people's face so much funnier."
Ashton smiled "Im sure I can princess. Also, I know the simple protection spell to prevent pregnancies. Dont worry." He said kissing her again. When she spoke he had a hard time not pinning her to wall and screwing her right then and there, her words were such a turn on "You are a little minx, you know that." He said smirking down at her
Autumn smiled at his response, "I never knew that things like that existed, most times I slept with guys, I just used the muggle way, but maybe the magic way could be so much easier." she said as she kissed him. This guy was something that she could not help but be admired by, and she saw that her feisty nature, got the good guys. "I learned from the best."

She said as she looked at him, "Shall we go find a corner or something?" she said as she grabbed his hand. "Because I am sure passersby will find something to complain to Voclain about," she said as she began walking to a corner. She had been slightly impressed with what she had managed to do.

~ Fades To Black ~


"The magic way is so much better. THat way you get to feel everything without that stupid rubber thing in the way." He said smirking and kissed her once more. He lead her to a near by hallway and pushed her to the corner and kissed her deeply. 

He smirked about 20 minutes later and put his clothes on after performing the contraceptive charm on her. He smirked and looked over at her "Will I still see you tonight?"
Autumn didn't know that twenty minutes could be so much fun and after she put her clothes back on. Curious to see how long Maddie was going to end up taking and before buttoning up her shirt, she looked. "You can bet I can see you tonight, and once Maddie is done I will have to get my studying done. So that tonight could be interesting, but if you want maybe we can spend the night with each other because I doubt there are classes tomorrow," she said giving him a smile.

"I forget how it felt to actually have fun. This past year has been stressful," she said with a sigh. Walking over to him, she gave him a small smile as she kissed his cheek. "If tonight goes well, wouldn't mind making this more of a fling."
Page 1 of 2 • 1, 2
---
Permissions in this forum:

You cannot reply to topics in this forum