current time
Jan. 2021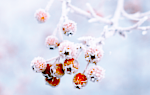 staff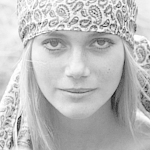 Admin Xaria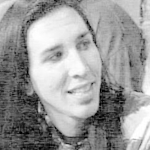 Admin Jules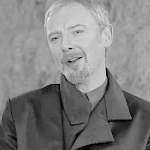 Admin Violet
Who is online?
In total there are
4
users online :: 1 Registered, 0 Hidden and 3 Guests :: 2 Bots
Hyacinth Macmillan
Most users ever online was
139
on Wed Jul 03, 2019 9:12 am
Credits
Skin & graphics made by Xaria. The Harry Potter franchise belongs to J.K. Rowling. All original characters belong to the respective user that made them along with their posts. No copyright infringement intended.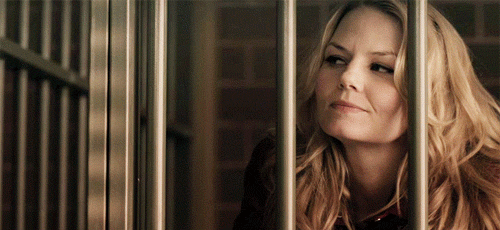 Name: Gaia Irene Katrakis
Nicknames: Mama, Mom, or Mother
Titles:
Date of Birth: March 4, 1988
Age: 32
Blood Status: Halfblood
Hometown: Edessa, Greece
Current Home: London, England
Nationality: Greek, American, French, etc
School: Illvermorny and Former Pukwudgie
Sexual Orientation: Pansexual
Wand: 10 inches, Elm, Griffin Claw, Quite Bendy
Hair Color: Light Blonde
Hair Style: Gaia's hair is rather long with some curls in it. Although it's mostly straight or wavy.
Eye Color: Hazel
Body Type: She is rather skinny and average with her muscle.
Height: 5.5
Other Distinguishing Features: Nope
Clothing Style: Casual, varies. She mostly sports jeans and a jacket.
Gaia could in many ways be described as someone who is loyal and hardworking. Coming from a family that has mostly had things handed down to them. She believes that someone has to work for what they want and shouldn't be handed down even though her parents don't always agree to that, she never really cared. One could often describe her as someone who believes in people treating others like they would want to be treated. When it comes to dealing with people, Gaia tends to someone who is open to working with people and loves to have people who are aspiring to be like her enter her office. She also doesn't like the idea of people who tend to bring evil into the world and does everything in her power to stop them. When it comes to her faults the lady is very temperamental and could blow a gasket at any moment. Even though she tries her best to keep her wits about her, so a force that must not be reckoned with coming out.
Father's Name: Osrisis Grendal Katrakis
Age: 57
Blood Status/Species: Pureblood
Occupation: Aurologist and Beauxbatons Graduate
Status: Living
Mother's Name: Julia Mae Sawyer
Age: 55
Blood Status/Species: Muggleborn
Occupation: Actress and Former Horned Serpent
Status: Living (much to her dismay)
Siblings:
Leander Katrakis - 23
Calliope Katrakis - 16
Children:
Iris Sapphire Katrakis - 11
Kaegan Osrisis Eastmark  - 8
Logan Rylan Eastmark - 4
Other Key Members:  Too Many
Gaia was born in Greece where her mother had been residing which was where she met her father. While they were her mother had been working on a movie which was supposed to be some sort of secret agent movie. A movie that Gaia would later see as she became an adult, due to her mother not letting her see it. When she was about six years old, Gaia's parents decided to move America to Santa Verde. Something that Gaia would end up enjoying, and where most of her social life would begin and being the daughter of a famous actress came with those perks. Although that all changed when she began to show signs of magic and that would end up deterring many kids from spending time with her.  Which would begin when her mother would later decide to tell her that she had been a witch and so was her father. Something she would resent about her parents.
When Gaia was nine, her younger brother Leander was born and would end up becoming the apple of her eye. Once Gaia first met her mother, she would end up developing an instant connection with him. Her mother was thrilled to know that her daughter was comfortable with having her younger brother around, but when she was eleven, the girl received her admission into Illvermorny which made her very sad, because that meant she would have to leave her brother. Upon her arrival to Illvermorny, the girl was chosen to be part of Pukwudgie. A house that she would always display having a great amount of pride in that house and that's when she discovered her wand.
Her years at Illvermorny would prove to be a breeze for the witch who excelled in all her classes. Something that many people would resent about the witch, but the girl still managed to make friends. During those years Gaia had met many people, and one of those people would end up being her sweetheart. A choice that would end up haunting her in her adult years, but aside from that the girl's years would end up being the start of her love for creatures and helping people. Once she graduated from Illvermorny she spent some time interning with MACUSA. A job that would later open many doors for her.
When Gaia was twenty, she had been offered a job to work with the Spirit Division in the ministry and it would end up leading to where her current job would end up being. A year later, Gaia's life took a turn when she found out that she was pregnant with her first child after a one night stand with a guy at a bar. A guy that would never know the name of and knew that one day she would end up having to deal with questions from a child. Gaia's pregnancy was filled with quite a few challenges and her father decided to come out for a little bit to help her with the woman's pregnancy. After a rough pregnancy, Gaia's daughter Iris had been born, who would end up being the apple of Gaia's eye.
The job of being a mother came as a challenge first for the young mother who was trying to balance both work and trying to be the best mother she could be for her daughter. A year after Gaia's daughter had been born, she was offered to do some work with the Auror department in the ministry and that's where she would end up meeting again with her former sweetheart Jared Eastmark who had transferred from the Auror department at MACUSA. The start of an eight-year relationship would come into play, which would end up spawning two children. Jared would also become the main father figure in her daughter's life and it would end up being something that Iris would never take well after they broke up.
At the end of that eight-year relationship, Gaia was offered the position to be the head of the Regulation and Control of Magical Creatures job, despite being an Auror. The job Gaia would end up taking in a heartbeat, and a couple months after taking that job her relationship with Jared would end up going to shambles, and the couple later break up. Which would be the road of Gaia trying to be a single mother to three children while Jared was off enjoying his life, only dropping in every now and then to see his two sons and Gaia's daughter who considered Jared her father.
Recently Gaia has begun trying to focus on her daughter who going to Hogwarts, and it was something that Gaia was not ready for because she felt that her daughter had been growing up too fast. Making the day that she was finally going off to Hogwarts a day that had been really hard for the mother who loved her daughter too much. Which would leave her to be responsible for her two other hellions known as her sons. A couple months after her daughter went off to Hogwarts, Gaia would end up receiving the letter that she would end up taking her younger sister in because her parents could not handle having a daughter who loved to rebel which would end up being a thing that Gaia would end up adding to her list of things.
Despite her prime focus being her career and children.
The Katrakis family is a Greek family that had some influence in Greece but had never done anything that would make them known. Well not until the middle ages, when they had made some deals with some influential wizards. But it would end up not amounting to much as the years went on. As of now the family is known for not doing much and is more of a family such as the Longbottoms with people still trying to make the name great, even though it's barely working. Leaving them to be a family that is really just a family that is average.
---
Permissions in this forum:

You cannot reply to topics in this forum