current time
Apr. 2021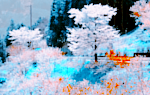 staff
Admin Xaria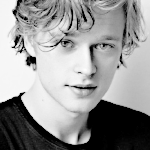 Admin Violet
Who is online?
In total there are
5
users online :: 0 Registered, 0 Hidden and 5 Guests :: 1 Bot
None
Most users ever online was
139
on Wed Jul 03, 2019 9:12 am
Credits
Skin & graphics made by Xaria. The Harry Potter franchise belongs to J.K. Rowling. All original characters belong to the respective user that made them along with their posts. No copyright infringement intended.
Page 1 of 2 • 1, 2
James found himself in the library staring down at a book dealing with all the clutter going on in his mind. How was he living with himself? Why was he stuck in puppy love for so long? Why didn't his senses come to him. He still cared a lot about Azazel, sure, but he just wasn't sure if he could continue that life. He felt terrible for spiting his father and taking him to granted. He just didn't know what to do with himself. As words of the page started becoming legible to him in his contemplation, he let out a sigh.
Evelyn wanted to spend some time looking into all that had been going in the world. It just seemed to be all weird and especially with all that had been going. Entering the library, the girl let out a small smile. Knowing that her parents were the type who had pushed studying down her throat. Walking over to the history section, she grabbed a book on the history of the death eaters, to see if maybe she could find some things out about them, The prophet didn't tell her the history, despite her parents running it. After walking out of the section, she spotted a boy who seemed lonely. She hated seeing people alone, and without hesitation, she walked over to the boy and wanted to see if she could study with him. "You mind if I join you?"
Hearing a voice, James looked up and found himself frozen for a bit unsure of what to think. Damn, she was pretty. Oh what was he going to do with himself? "Go right ahead," he replied after snapping himself out of his thoughts. James gave a warm smile to help it not seem as if he wasn't just zoning out.

"How nice of you," she said taking a seat in front of the boy. She looked up at the boy with a small smile. "What book are you reading about, because this place is filled with plenty of good books." as she opened up her book. Curious to see if he would think she was crazy for reading a book about the history of Death Eaters. She knew that most students did not like the idea of death eaters, well most that she had spoken to did anyway. She wasn't sure about the other half. Willing to take a change, the girl smiled. "I happen to be reading about the history of Death Eaters."
"It's no biggie," he replied with a soft chuckle. What book was he even reading? James honestly had just pulled something off of the shelf, but he didn't want to seem like a fool, especially as it doesn't seem like he's being treated as Harry Potter's eldest son this time. He quickly glanced at the words inside of the book. "Goblin history." Death Eater history? That had honestly surprised him since this girl appears to be a Hufflepuff. "Name's James."

She nodded when she listened to say he was reading about Goblin history. "Goblins are interesting creatures, and how their deals always end with someone getting screwed over. It's kind of sad really," she said as she began reading the first couple pages of her book that were going over the founding. "I am not a supporter of any side. I just am looking to see if there could anyway, these death eaters could be stopped. And things could go back to normal." sighed the Hufflepuff. She continued studying and heard him say his name. She looked up, and she said. "Nice to meet you, James. The name is Evelyn."
"Yeah, something must've been extensively compromised to even get them to run Gringotts," James responded. "It's no wonder why they don't take sides unless it benefits them in some way." He shrugged deciding not to reveal right away that he's related to Harry in case the other happened to not know. Flipping a page in the book, James replied, "With Harry in jail, it's hard to tell if the Death Eaters would somehow be defeated." He smiled hearing Evelyn's name. "Nice to meet you too."

The Hufflepuff gave her fellow student a nod. "Yeah, I wouldn't be surprised if a good amount of galleons were involved." laughed Evelyn giving the boy a small smile. "I wouldn't take a side because the whole idea of war is just so depressing. Too many people die and the worst part is, the one school that inspired good was burned down," said Evelyn as she let out a sigh. She had a pen pal that was attending Beauxbatons. "Exactly and that's why I am looking things up. There is no truth when it comes to the media because they all are puppets to the ministry." Evelyn said shaking her head. "Harry Potter was such a good man, how could people do that to someone who practically saved the wizarding world?"

Giving him a curious look, "I wonder what house you are in James?"
"A deal's a deal, isn't it?" pondered James. "A big deal at that." he laughed before turning the page of his book. He looked down and sighed hearing Evelyn indirectly mention Beauxbatons. "I can't imagine what it's like to feel like Headmistress Voclain. Her precious school burned down, and now she's literally fearing for her life 'cause she thinks the DE were trying to kill her..." James honestly wasn't a fan on how most students looked down on Camille. They never tried to walk in her moccasins. "Yeah. It is rather suspicious that the Deputy Minister was someone my father never heard of. He worked at the Ministry too..." He didn't want to go into too much details just yet until he was sure that the other wasn't going to judge him. "If they have an alibi against him maybe..." James found himself caught off-guard by Evelyn asking him about his house. "It's complicated."

"That is very true unfortunately James," she said believing that anyone who only did things for money, heartless. "Neither can I, the lady seems so kind. Then again people at this school seem to take advantage of those who aren't good." said the Hufflepuff with the sigh as it seemed people at Hogwarts were following in the tracks. She could understand where Voclain was coming from and it seemed pretty interesting that her school was burned down. "My parents never heard of her as well, and if my parents could they would do everything in their power to get the corrupt officials and criminals out of there." sighed Evelyn, even though her parents may act as good people in the media, their home life was much different. "What do you mean an alibi against your father? Is he one of the unfortunate souls in Azkaban?" asked Evelyn confused on who his father may have been. "It can't be that complicated since we all had the same house ever since our first year."
He sighed and wondered, "Basically almost all of the Slytherin house except maybe Albus, Cernu, Dysmas, and a few others that come to mind, right?" James didn't know how to feel about his house. Sure, he befriended a few, but he didn't know how a house constantly deals with backstabbers and whatnot. Nodding, he said, "It was very sudden. We still don't know the real reason why he was placed in Azkaban..." James sighed. "That wasn't the case for me. I impulsively changed my house before the winter holidays. The sorting hat wanted to place me in a different house than the one I begged him to put me in out of rebellion. He told me I would regret that decision and that I should've just accepted the house he would've resorted me to without my begging. He was right... Besides, we're not the same people we were at age 11."

"Ah yes well Slytherins have that about them. It's quite rare to come across a Slytherin who is in the house for ambition. No wonder most dark wizards and witches came out of that house." sighed Evelyn, knowing that there were probably Slytherins who were kind people and only in that house for their drive. "I am so sorry to hear about that James because I am sure your father was a kind person then again I am not sure who your father is," said Evelyn, not knowing that the man was probably someone who people who were quite fond of, because James was after all a kind person, it appeared. "So you resorted, well then I guess that means I should probably start playing the guessing game on what house you are." laughed Evelyn who was amazed by the fact that he had resorted, and she sighed. "Well the sorting hat is wise and you probably should have listened. As for the idea that we are not the same person we were at eleven years old, is not true. People have managed to stay in the same house for centuries, and sure we go through changes, but it doesn't mean the parts that make us who we are don't change. You just gotta find it in yourself the part of you that caused you to be sorted into at that age."
"Cernu never seemed very Slytherin to me anyway. I've actually heard rumors that he was supposed to be in Hufflepuff, but the Sorting Hat placed him in Slytherin for whatever reason," James added thinking about that oddball. "He's often one talked about in trashy gossip columns, so it shouldn't be hard to figure out." He was honestly just glad to not be treated as Harry's son at the moment. "When I was 11, I was a selfish, arrogant, douche who reveled in whatever heredity popularity he got. I'm definitely not the same as who I was at 11. I'm not sure if that extent of change can be said for everyone however."
She was interested in hearing what James was telling her and tried to remember who those people were. The girl may be nice but her mother often sheltered her from socializing. "Well, I am sure many Slytherins are supposed to be in different houses. Because not all are set to be dark wizards. I know it's a rich pureblood house, but there are still some rich purebloods in other houses." said the Hufflepuff who liked to find the good in everyone, even if they were heartless. "I have only read a couple gossip columns, well you are right there, but even people from other houses talk in those columns." sighed the Hufflepuff.

The girl looked at me letting out a sigh as he was telling her about what he been at the age of eleven. "I guess people do change over time. So maybe a changing house isn't a bad thing because we have different experiences throughout life. Someone could go to Hogwarts with a good life and come out with having some bad things happen to them." sighed the Hufflepuff. "It doesn't and there is a saying that no one ever changes." Evelyn laughed.
James thought about what Evelyn was saying. It just made him wonder why the Sorting Hat placed people where it did besides the barest surface. "Why did the hat place them in Slytherin though? It's not like Slytherin is considered the disposable house," he questioned. Hogwarts worked in the oddest ways in his opinion. "I was thinking more of the ones in the Daily Prophet than the bathroom walls..." His classmates wrote the weirdest tidbits of gossip sometimes.

"I'd imagine more people would've changed houses if they knew of the option, but at the same time, I doubt they would because of all the friends they made plus their status in this school," James commented. "Do people actually believe that saying though?"

Evelyn was not a wizard when it came to houses, but she knew sometimes that hat could make mistakes. She looked at James letting out a small. "The house does value those with ambition," she said crossing her arms. Not people knew that her parents worked for the Daily Prophet, so reading the comments were common. "James, I know what you were talking about. My parents happen to run the Daily Prophet, so I have read them before." sighed the girl.

"That is probably why because is it worth leaving your friends behind?" asked the witch looking at him. "I am not really one who believes something until I see it. So you could say I don't believe them."
"They do? Do you ever wonder if they're being paid by the Ministry? I'm sure you would've had to have at least seen drafts of the articles that were released over the winter holidays," James replied rather surprised that Evelyn happened to be related to those in charge of the newspaper. "I guess it depends on perspective as I don't have as many friends as I did in my first year. Those were friends. You know, the ones who only like you for the popularity that won't matter years after graduation."

"Honestly I wouldn't doubt it. My mum told me stories about how they were basically interrogated into putting those articles out. But then again you can't always believe what people say after all. Then again my parents are basically people who live for gossip you know and basically anything that gets them the news." sighed the Hufflepuff. "Your right, because as people get older we go on I guess and basically meet friends. True, the only friends that last are the ones outside of Hogwarts."
James scratched the back of his head listening to Evelyn. "I wonder how there are people out there who can blindly trust everyone... Then again, Slytherins tend to trust each other even though they always back stab when convenient." He sighed thinking about the house he was resorted into. "At the same time though, those friends help you grow..."

Evelyn sighed at James response, the girl had to agree. "I don't know, maybe it's because their so blind to how dark the world can be and all those sad things. Well, they do that, because they know once they are in the ranks, those people are going to be all they have to trust, I guess." sighed the Hufflepuff. "Doesn't bullying and backstabbing help people grow a backbone, when they try to help each other, after all?"
"At the same time, I can't necessarily blame them for being like that. The trusting people, not the backstabbers in Slytherin. They see a good in everyone, and they hope the goodness is prevalent..." He barely knew her! Why was he having these kinds of discussions with her? "For some people, maybe, but usually it messes with your self esteem and breaks you down until you feel nothing."

Evelyn nodded at his comments, "Don't you have to fend for yourself in Slytherin? And most of those people are doing all that they know because their parents aren't good role-models. Please don't get me wrong, there are good Slytherins such as those who value ambition above everything else." she said with a smile. "That is true, but those people have to understand things get better, and once they graduate from Hogwarts you won't be dealing with these people."
James shrugged. "Many of them are rather well off from what I understand. They never had much of a struggle besides not getting the exact item they wanted for their birthday or Christmas probably," he replied thinking about his new housemates. "For the most part. They won't if they go to every class reunion, work with them, or just happen to peak while at Hogwarts and the one time they caught the snitch being the talk wherever they go."

Evelyn knew that most of Slytherin house had been rich pompous assholes. She looked at James, "I know they are well off and most come from the upper class. Most rich people who attend Hogwarts are in Slytherin." sighed the Hufflepuff. "When did even start having class reunions, always thought that was an Ilvermorny thing." showing some confusion. But that didn't matter she let out a small sigh on her face. "Well I am not much of a Quidditch buff," she said letting out a small sigh.

"I want to apologize if I sound annoying." sighed Evelyn, who knew she was the type to ramble.
"True, very true. I'm just surprised that they seem to not flaunt their wealth as frequently as you'd expect," he replied as he flipped the page in his book. At this point, he was more focused on listening to Evelyn's voice than the words on each page. "I've only heard of class reunions in some of the records I've listened too..." James had to be honest on that; he never paid too much attention to the happenings of the various alumni over the years. "Oh, no, you're not annoying." He was honestly enjoying listening to her voice; it was soothing to his ears.
@Evelyn Grayson

Page 1 of 2 • 1, 2
---
Permissions in this forum:

You cannot reply to topics in this forum