current time
Apr. 2021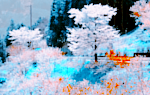 staff
Admin Xaria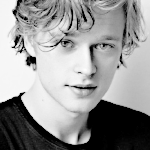 Admin Violet
Who is online?
In total there are
5
users online :: 0 Registered, 0 Hidden and 5 Guests
None
Most users ever online was
139
on Wed Jul 03, 2019 9:12 am
Credits
Skin & graphics made by Xaria. The Harry Potter franchise belongs to J.K. Rowling. All original characters belong to the respective user that made them along with their posts. No copyright infringement intended.
The man reached up and scratched the nape of his neck as his eyes scanned the pub from where he stood slouched near the door. He'd just entered and trying to figure out where he should sit. Some might have thought him odd to be seeking employment in a place like this, but it was places like this that mouths moved freer. If there was a job that was to be had, he'd likely hear about it here quicker than if he'd looked through the newspaper.

It had also been many years since he'd been here and Eiji had wanted to familiarize himself with the area. Having never seen a place that would combine coffee with alcohol, he had entered the strange coffee tavern calling itself Bean There, Drank That. That was owned apparently by a Russian, or staffed if the man behind the counter was anything to go by.

Making up his mind, he went to the bar and sat on one of the stools. He ordered a Berry Ocky Rot and nursed it as he gazed around again. The atmosphere in this place was...different.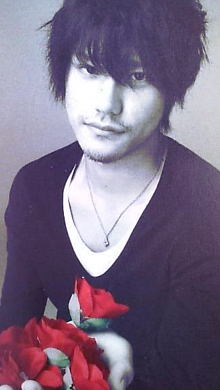 Nat sighed it was another night without anything to do. She walked into her favorite hide out Bean There, Drank That, right away she noticed someone that she did not recognize. This was not new however this man intrigued her she ordered her drink, Daisy Root drought. She smiled and took the stool beside him her heels wrapped around the bar on the bottom. "I haven't seen you around here. Are you new to town?" She said her voice showing a hint of an Russian accent.

Natasha sipped her drink as she studied the man waiting for his answer. Her long blonde hair covered part of her face that she tried so hard to cover. The side was marred in her mind. Though in reality it was just a thin small scar that was barely noticeable if at all. With the layers of makeup that she applied to her face daily to conceal it.
Eiji glanced up as the woman joined him, giving her if one didn't know him, a polite smile and gave a nod to her question. "Yes," he replied without an inflection of any accent but that of a native Englishman. "And no."

While he may have been new to town recently, he'd been in London before. Knowing that chatting with people might help him get a job if he was able to ingratiate himself with them. Giving the woman an expression that he was trying o decide if he wanted to bore her with the details he gave have hesitant shrug. He explained that he used to live here as a child but left after graduating Hogwarts. "I came back and its the same, yet so different," he stated honestly.

She could make of that what she will. Over eager to share, hapless victim, whatever. Then as if it had just ocured to him he apologized. "Where are my manners? I'm chatting your ear off, and I haven't introduced myself. I'm Eiji." the way he let his voice trail off it was clear he was asking without asking what her name was.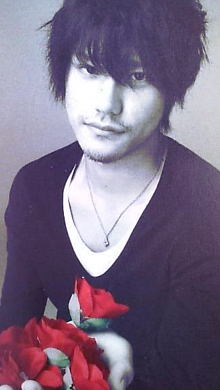 Natasha smiled and listened to him talk. She was used to listening to others in fact she recently got released from an horrible situation where she was to be seen not heard. "I am Natasha just your every day helpless wander." She said as she just really frequented was this place. Other than that she was just going from place doing whatever job she could get her hands on.

She honestly was glad that he did not want to talk. "So where have you been before returning to this dump of a town?" Natasha was generally interested in where he had been. It also gave her a chance to maybe make a friend something that she could really use. Taking a sip from her drink before tucking a strand of hair behind her ear.
Eiji raised a brow at her introduction and replied with, "It seems like we have something in common then, Natasha." He gave her a smile and waved his hand as if to say 'everywhere' is where he'd been before he came here. He could have been a smart ass and stated he'd been on or in a vehicle of some sort before he came here but it was too much effort and he didn't have a read on this woman yet.

"And yourself? From the sounds of it, this isn't your home either."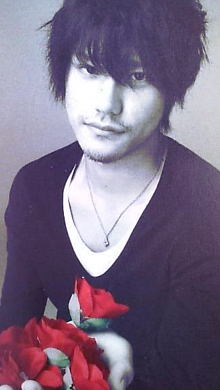 ---
Permissions in this forum:

You cannot reply to topics in this forum