current time
Apr. 2021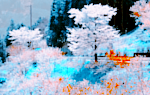 staff
Admin Xaria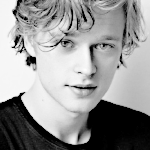 Admin Violet
Who is online?
In total there are
5
users online :: 0 Registered, 0 Hidden and 5 Guests
None
Most users ever online was
139
on Wed Jul 03, 2019 9:12 am
Credits
Skin & graphics made by Xaria. The Harry Potter franchise belongs to J.K. Rowling. All original characters belong to the respective user that made them along with their posts. No copyright infringement intended.
Page 4 of 4 •
1, 2, 3, 4
First topic message reminder :

Alberich was writing on the chalkboard the spell he was going to teach for class; he decided it would be a good time to try to teach a few more advanced spells due to the growing danger from Death Eaters. He wanted to make sure the students were prepared in case of an emergency situation, especially if any professors were incapacitated. Sighing, he rubbed some sweat off of his forehead nervous about how class was going to go. he found out the hard way that the students didn't necessarily match the prestige of Hogwarts. However, he wasn't going to give up and quit. The school needed him, and it was his responsibility to make sure that every student would have the knowledge to become successful adults. Ready for students, he opened the door and slid in the doorstop opting to wait at his desk.
---
Ralph and Nemis laughed at this little spectacle of an event. These had to be some of the saddest excuses of insults and drama he had ever heard, but he loved it. "Abeline, you've brought this to Saturday morning cartoon levels of hilarious," Ralph chuckled. "And now you're an edgy joke. That is probably the cherry on top of all this." Nemis stretched as he caught his breath. "Yes, this is why we always stick around. There's is some legit comedy to you kids." Nemis rolled his shoulder. "You all really should consider acting in a parody or something." Ralph looked at Nemis with a grin. "You know Nemis, I think they're serious about making fun of her in the way they do." Ralph's eye had a spark in it. "They just aren't smart enough to be clever about it. Remember what Rhesus said about not knowing how to treat a girl, also how Abeline wanted Cernu to apologize because he hit a girl?" Ralph reminded Nemis of the conversation. "Right, not to forget that Pureblood means pure love comment," Nemis's red eyes began to glow. "She's the type who would say she truly loves someone, even though she's digging for there cash like a tool."

Felix watched the teacher's ramble over what had happened. They were really pushing it. This was probably going to get very volatile, so he decided to sneak out of class and just listen for what came. No way was Felix going to even try to involve himself with what was coming.
Abeline narrowed her eyes at the men as they spoke. "Not all purebloods are gold diggers, you know. Some of us are actually loyal and just want love." She said starting to get a bit hurt by the comments but she would die before she showed that
Ralph grinned upon hearing Abeline's comment. This was too perfect an opportunity to let slide. "Look at you jumping onto the defensive. We never said that all purebloods were like that, just that you seem like the type. I concede that was judging a book by it's cover," Ralph shrugged. "But I will say, that 'some of us' you put in there was interesting. I'd guess you wouldn't be in that 'just want love' area based on you're insults to Cherry here, or was that jealousy perhaps? Maybe insecurity with something to prove?" Ralph closed his eyes and Nemis decided to add something.

"While not all purebloods are gold diggers necessarily, the idea remains akin for those who only look for purebloods or magic users. After all, who would want to associate themselves with muggles, right? All I care about is if you're pureblood, or at least have magic abilities. Catch my drift? Those are similar ideas."
"As I said before. Slytherins about self preservation. Keeping our families powerful and filled with magic. Thats my goal. I hope to find love in the process of it all." She said softly not really in the mood to yell anymore "Dont act like you know me either." She said glaring a bit at them
"I didn't hit her because she was a girl. I would've hit anyone who said that word. You're the one making it about guys hitting girls," Cernunnos commented as he rolled his eyes. He couldn't believe his housemates sometimes. "Our house is barely a family only because we all grew up together in some degree. We're cliquey, and all we ever do is talk shit about each other. I know, you want to look good because barely anyone is on your side, but at least be realistic about it."

take me down and you hold me right spin me all around, i feel so dizzy, i fall into you, you rock me, you rock me, you rock me in
"I have the people that matter on my side. Our house mates. The people we live with and see every day." She said referring to Ashton and Rhesus "Just be careful in the snake pit, Largo. You never know what might come at you." She said sitting down next to Rhesus and her brother deciding that she was done with the whole ordeal
Page 4 of 4 •
1, 2, 3, 4
---
Permissions in this forum:

You cannot reply to topics in this forum