current time
Apr. 2021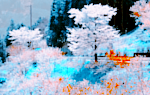 staff
Admin Xaria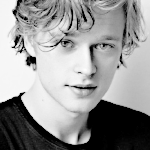 Admin Violet
Who is online?
In total there are
4
users online :: 0 Registered, 0 Hidden and 4 Guests
None
Most users ever online was
139
on Wed Jul 03, 2019 9:12 am
Credits
Skin & graphics made by Xaria. The Harry Potter franchise belongs to J.K. Rowling. All original characters belong to the respective user that made them along with their posts. No copyright infringement intended.
Page 2 of 4 •
1, 2, 3, 4
First topic message reminder :

Alberich was writing on the chalkboard the spell he was going to teach for class; he decided it would be a good time to try to teach a few more advanced spells due to the growing danger from Death Eaters. He wanted to make sure the students were prepared in case of an emergency situation, especially if any professors were incapacitated. Sighing, he rubbed some sweat off of his forehead nervous about how class was going to go. he found out the hard way that the students didn't necessarily match the prestige of Hogwarts. However, he wasn't going to give up and quit. The school needed him, and it was his responsibility to make sure that every student would have the knowledge to become successful adults. Ready for students, he opened the door and slid in the doorstop opting to wait at his desk.
---
"Oh does that mean you're not really a fan of Quidditch?" asked Dewey in response to her being afraid of heights. He had been one of the keepers for the Gryffindor Quidditch Team. He sat back in his chair looking at Alice with a small smile on her hoping this would be a good lesson and he let out a laugh. "Not if the older students have a say"

Dru wanted McKenna to believe that he was a good person, despite being a strong supporter of the movement. It was not the Slytherin's fault that he was praised by his father and that his dad was a death eater. He knew that some kids in his school had been all for the movement. Smiling with McKenna's hand on his, "It's good that you could try to understand that not all of us were given the choice, but it's more complicated than that." said Dru letting out a sigh. Listening to her next statement which involved taking a walk that caused him to smile more. "I wouldn't mind that at all. Give me some time to get away from the Slytherin crowd, if you know what I mean because I am sure Rhesus will be looking for me."
Rhesus didn't like being the first person to attend class. People would be the first to notice him, but when you walk into class while people were talking there was no way of them knowing that he had been there. Entering the Transfiguration classroom, he looked around to see if he could spot Drustan. Within minutes, Rhesus spotted his friend talking to the Gryffindor who he had been going on about for the past several days. It was much to Rhesus dismay who didn't like people outside of his house, and without hesitation, the seventh year walked over to his friend. "I see you're still mingling with lions."
Alice shrugged "Never really played due to the whole terrified of heights thing." She said laughing a bit before sighing. He was right. They would never get to learn anything if the older students didnt shut the hell up.

Ashton walked in not far behind Rhesus and followed "While he is talking to a Lion, she is quite the pretty lioness. Wouldnt you agree, Rhesus?" He said tracing a finger along Mckennas jaw to which the girl quickly moved away

Mckenna glared at Ashton and if looks could kill he would be dead "Touch me again Ill hex your damn balls off. Not that you have any from the way you act. As for you, Carrow, Drustan may associate with whomever he wants. He is not closed minded and stuck in the old times as yourself. If either of you have a problem with me, say it to my damn face. Unless the sorting hat sorted you boys wrong and you really belong in Hufflepuff."
"Right I should have known. It's a pretty cool sport anyway," said Dewey with a small smile. He leaned back in his chair looking at his new friend as he let out a small smile. "I really don't get why we have to combine with older years for these lessons."

Rhesus looked at Drustan's new girl toy and smirked when his friend came in. Listening to what Ashton had to say, he looked up at them and let out a smirk. "She is very much pretty, I wouldn't mind having some of that lioness myself. But according to our parents, we should never date outside our house. Although when you're done with her why not give her to Ashton and me, sure we could show her a much better time than a Lestrange can." he said arrogantly. "Wouldn't you agree, Ashton?"

He could not help but laugh at the lion's comments. "I would like to see you try lion. It's true that you Gryffindors want to act like your all so high and mighty. And it's not like a girl could ever defeat us. Were legends in our house. and last time I checked, girl's don't make that choice for him. Us Slytherins make each other's choices." said Rhesus crossing his arms. His face turned red when she told that he was really sorted into Hufflepuff. "Maybe you are really a squib!" laughed the Slytherin in her response.
Dru rolled his eyes when Rhesus and Ashton came into the classroom. He disliked Rhesus beliefs on girls from other houses and was ticked when he came over to insult him."Is it really isn't any of your business." said Drustan to response to his friend as he looked at the older Slytherin with a sigh. He got even more ticked when Ashton came over and began to talk about how pretty McKenna had been and he let out a sigh. "You guys are pigs you know that! Do you think about anything else, besides a girl's looks?" asked the Slytherin to the seventh year.

"Shut up Rhesus, no one is showing her a good time besides me. She is my girlfriend after all, and you both wonder why no one wants to be with you either because you guys are both fucking arses." sneered the Slytherin, trying to defend his girlfriend. "Well, this girl at least has more brains than either of you dumbasses do," he said, knowing that this would lead him to go on thin eyes with the two and he didn't really care. "You know what McKenna I often questioned their house because they both are cowards. Maybe they were sorted into the bunch of Ravenclaws or maybe Hufflepuff would be a good match." laughed Drustan.

He stormed over to his friend. "She's not a fucking squib! Her magic skills are ten times better than yours."
Alice shrugged "I hate it too sometimes. They get in the way of the lessons and it usually ends in us barely learning anything. Its just super annoying." She said crossing her arms over her chest as she sat in her seat

Ashton smirked "Id love to show her a good time. Maybe more than once. Father always said you can have fun with other houses, but they are not ones to bring home." He smirked when Drustan talked about why he and Rhesus were single "We prefer it that way, Lestrange. More fun."

Mckenna was getting angrier and angrier as Rhesus spoke. She grabbed her wand under the table and quickly was on her feet with her wand to his neck "Let me make one thing clear, I am not a squib. I can show you just how powerful of a witch I am if you say one more damn thing about me. I may be a Gryffindor, but Im not afraid to dabble in a bit of dark arts if you catch my drift." She didnt hear much of what Drustan said after the word girlfriend came out of his mouth. She turned to him her wand still in hand "D-did you just call me your girlfriend?" She said ina  bit of shock. They hadnt made anything official yet, but it made her happy to hear him call her that.
Dru watched Ashton in disguise in his comments, why did they feel the need to sleep with everyone. He was not going to share someone had feelings for it just wasn't right. "Why do you guys have to be such perverts? I get that you enjoy going from girl to girl and sharing those girls. Wouldn't be surprised if two had threesomes." sneered the Slytherin. Looking at McKenna going after Rhesus he smirked at her, enjoying to see someone standing up to the world's biggest assholes. "You heard her Rhesus, she isn't a squib and from what I know you also have some vampire blood in you." laughed the Slytherin.

He looked at McKenna who listened to his comment. "Yeah I did say, girlfriend, I hope it wasn't too much. I do have feelings for you." he said with a small smile.
Mckenna lowered her wand and took a deep breath before sitting back down next to Drustan "The only reason your balls are still in tact, gentlemen, is because you are my boyfriends housemates. Not friends. House mates." She said before turning to Dru "No. It wasnt too early. Im happy to be your girlfriend." She giggled softly and kissed his cheek
Rhesus looked in fear when McKenna had her wand to his neck, and he knew that by the way, he had been acting. The boy would only end up getting himself in trouble. Looking at her the boy said. "You do know who my father is right? If you even dare to try to hex me, you can bet my brother will be using this shit hole. Even if it gets him placed in fucking Azkaban, and I would like to see you try to cast a Dark Arts spell at me." sneered the Slytherin.

Watching her lower her wand and looking to Dru. It makes him sick to his stomach because he hated any guy who chooses to be in a committed relationship. Crossing his arms, "Now off to go have sex after class." sneered the boy, who hoped that maybe he could find a way to get his friend single once more.
Mckenna let our a low growl as she glared at him "I highly suggest you watch yourself. Keep in mind, you are not MY housemates. And you are certainly not my friend. All I have to do is fake cry and bat my eyelashes at the professors and say you attacked me. They will be putty in my hands. Especially professor Lupin. Do you really want to test me, Carrow. I suggest you count your blessings and be happy Ive lowered my wand. Cuz I can very easily raise it again. I saw that look of fear in your eye. It was beautiful really. Shall we do an instant replay?" She asked reaching for her wand again
Hearing some commotion, Alberich looked up from his desk. He was the type of teacher who wouldn't discipline unless he absolutely had to. Unlike some teachers in the school, Alberich happened to believe in not giving out detentions like candy. he got up and walked over to the group of students. "I know there's some bad blood between houses, but I won't tolerate it in my classroom. As I try to not give out detentions unless i absolutely have to, this is your only warning. Please refrain from drama and allow school to be pleasant for everyone."
Hearing bickering a few desks away, Cherry let out a quiet groan wishing that her classmates would actually learn how to shut up for once. She actually wanted to learn, and she wanted the remainder of her last year to go as smoothly as possible. Why did she have to get irritated by so many things recently? Sighing, she turned towards them. "Do either of y'all's houses know how to be quiet?" Cherry asked feeling rather horrified on the inside that she actually said y'all.
Abeline walked in and immediately walked over to Rhesus placing a hand on his shoulder "Awwww Rhesus, dont tell me you started the fun without me." She was about to say more when she heard a voice directed towards their little group and she quickly turned around "Darling, why dont you go back to the hick town of wherever the hell your from? We would surely appreciate it. Wouldnt we, y'all?" She said in a mocking tone of Cherrys accent
Joey sat around in class after he learned what the mundane topic they were partaking in for the day. He was not pleased with the desk into pig thing. It gave him time to analyze the bad mouthing of his house relative. He personally had no care for it, in fact, he probably would've used it to his advantage had he been in the right mood. A student in their last year of school being pushed around by those mid years on his level, a shame those students on his level were such mindless dolts, otherwise he may have had a chance of being invested. That whole "bigger they are, harder they fall" symbolism is done to death. Cliches are such things he grows to despise the more they are used.

Then there was that cringe worthy accent punch. A fucking mess of an insult, poor structured, and from some air-headed dingus who had been late to class no less. An accent is something relieving to Joey even due to it's cultural value. "Don't mind the rabble, Cerise Darling," Joey noted to Cherry, allowing some French into his tongue. "They are about as intelligent as the swine I will turn a desk into." What a mess of a class Joey found himself sitting in. No meaning to anything, nothing even worth his time. He looked a desk, and cast a spell, turning it into a stone statue of a pig. "See Cerise? Rocks for brains. Dull and uninspired unlike a more worthy form."
What the hell? Cherry couldn't believe that Abeline was mocking her accent - something she couldn't help. Sometimes, she wished her accent had become fully British due to living in England for the past few years, but it stayed very American with a small hint of British. "Unlike you, a housemate of yours, not named Apollo, told me that I'm good in bed and I was the most sensual girlfriend he ever had. I highly doubt that was the case for you. Besides, you hate people over what they can't control. Sad, isn't it?" Cherry replied as she crossed her arms. Hearing Joey, she looked over to him a bit surprised that he was defending her. Then again, it seemed as if Ravenclaws usually stood up for each other. "Cerise? That's a new one."
Last edited by Cherry Darling on Fri Dec 08, 2017 4:43 pm; edited 1 time in total
Cabra basically stubled down the hall and yawned. A candle went out as he passed by. He looked at it and with a snap it reignited in a green color he smiled and continued onto Transfiguration class. He was in his pajamas and night cap, too tired to bother with anything else. He had also taken a pillow and goat doll at his sides. He was ready to sleep whenever. He would sleep in the hall if he felt like it. Alas, the class was in front of him now. He walked in and saw some activity, not enough to awake him much more than where he already was. He looked at a statue in front of Joey, it looked like a pig. The fourth year was examining it intently, likely trying to look for the small details. Art was nice.

Cabra was pleased to see Alice Longbottom. He only knew she was a third year, but that made him more comfortable. "Heya Alice, I didn't expect to see another third year in the class." Cabra loosely waved at her and yawned. "It's nice being in a class with someone in your grade." Cabra started walking toward an empty desk as he continued to ramble to himself. He set his goat and pillow on the desk and stared blankly in front of him. He recalled the candle. "I should really be more careful..."
Abeline made a face at Cherry and fake gagged a bit "I can just imagine it. The flopping around and grunting like an animal. APollo must have not had alot of experience to think you were any good." She flipped her hair over her shoulder before turning back to Rhesus and the others

Alice looked up from Dewey when her name was mentioned "Oh, hello Cabra. Yes it is good to have some younger students in the classes so its not all upper year drama and we never learn anything." She said her gaze occasionally going back to Dewey
She raised an eyebrow and rolled her eyes. "Are you deaf, Lancaster? I clearly said 'Not named Apollo,' as in it wasn't somebody named Apollo. It was someone in the popular group of your house. The group Cernu's in anyway..." What was her issue? Cherry wondered if they hated the fact she was what they'd call a mudblood.
Abeline rolled her eyes "Are you still talking?" She said looking at the Ravenclaw "Why dont you just be quiet and focus on the lesson like a good little Ravenclaw?" She then turned back to her friends shaking her head
Rhesus rolled his eyes at the professor's comments, "Not my fault that whores want to go after snakes." he said giving McKenna a look before walking over the girl. "If Drustan doesn't fuck around with you, I will," he said walking away. Smiling as he heard Abeline and taking a seat. Listening to the Ravenclaw's comments, "I am actually surprised Apollo could find your vagina." sneered the Slytherin giving her a smirk.
Mckenna was about to slap him when she decided against it and sneered at him "I wouldnt touch you with a ten foot pole. Althought I wouldnt need that much distance. Maybe the size of your dick. What is it again? 2 inches? Less?" She then turned back to Dru and held his hand under the table

"About time you joined the conversation, Rhesus love. I was just thinking the same thing. With all the square footage of hers. Must have been one hell of a scavenger hunt. Although the prize wasnt worth it." Abeline said sitting next to Rhesus with her legs crossed over his lap

"Rhesus, you most likely last five minutes forcing the girl to finish herself. Sad, isn't it? You probably also half-ass foreplay," Cherry sneered. She crossed her arms feeling about ready to punch those Slytherins. However, she actually had restraint. "Do you even know positions besides missionary?"
"Youre one to talk. Rhesus is a better lay than you any day of the week. Even on his worst day. The guy probably has to do all the work with you. Or you just flop around like a dead fish. Which is it, Wooden board or dead fish? Probably a combination of both. Although I still cant imagine who would even want to have sex with a little mudblood such as yourself." Abeline said giggling to herself

Page 2 of 4 •
1, 2, 3, 4
---
Permissions in this forum:

You cannot reply to topics in this forum