current time
Jan. 2021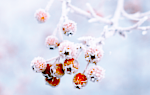 staff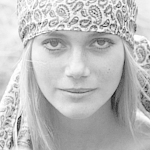 Admin Xaria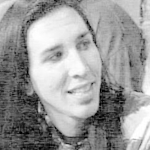 Admin Jules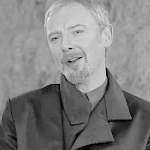 Admin Violet
Who is online?
In total there are
9
users online :: 2 Registered, 0 Hidden and 7 Guests :: 1 Bot
Aquila Malfoy
,
Cassiopeia Malfoy
Most users ever online was
139
on Wed Jul 03, 2019 9:12 am
Credits
Skin & graphics made by Xaria. The Harry Potter franchise belongs to J.K. Rowling. All original characters belong to the respective user that made them along with their posts. No copyright infringement intended.
Name: Discordia Alkmene Lestrange
Nicknames: ( if any )
Titles: N/A
Date of Birth: November 4, 2002
Age: 18
Blood Status: Pureblood
Hometown: Aberdeen, Scotland
Current Home: Aberdeen, Scotland
Nationality: British
School: Hogwarts
Sexual Orientation: Homosexual
Wand: No. Her business only.
Hair Color: Brown
Hair Style: Long and down, sometimes in pigtails
Eye Color: Brown
Body Type: Skinny
Height: 5'3
Other Distinguishing Features: No
Clothing Style: Very innocent, sorta gothic lolita, fairy
Peculiar. Discordia is downright peculiar. So innocent looking yet so
morbid
. At first look, nobody would think she's a Lestrange. Then they notice skulls or whatever oddity she's holding onto. Then it clicks. Despite her
eccentricities
, she's actually quite an intelligent young woman. That extra year of tutoring wasn't for nothing. Outside of lobotomy, she has a fondness for unconventional pets such as her pet piranha Cuddles. She has unsuccessfully petitioned at least 50 or so times, very determined, to bring it to school with it. Discordia tends to keep a low profile and likes the air of mystery she gives off. There was no way she is going to change all that by becoming an open book. The subject she's most studious for? Lobotomy. Magical creatures are a bit cool though.
- new moon -
A new arrival into this unconventional clan. A new arrival coincidentally born on a new moon. You were already loved more than your older half-brother. You were bred perfectly for the Lestrange name.
Your mother fought her way into being able to have a role in raising you. Rabastan conceded to those demands. Not the healthiest of environments, but it was your normal.
You often wondered why other pureblood children didn't come from a household where it was just one man and multiple women as wives. You thought it was legal. You thought
every
family was that way. Your worldview was shaken to its core.
- waxing crescent -
You didn't have to put up with much chores. That was what some of these wives-turned-maidens were for. That was what the house elves were for. You only had to worry about proving yourself to be a good Lestrange. A good girl. A worthy girl.
With having an actual involved mother in the picture, you had more leverage; you were able to get more maternal nurturing. You were able to use your mother as a way to get more from dad. He didn't care. It was encouraged.
They could tell you possessed a bright mind albeit it was a bit unhinged, but it wasn't to the point of disrupting the creation of social connections with other pureblood families. It wasn't to the point of disrupting the
cause
your father had believed in for years. Who wouldn't listen to an innocent little girl?
- first quarter & waxing gibbous -
As with most pureblooded children, you received the best tutoring you could get. It fostered your thinking. Education would also be the weapon to corrupt your thinking. Education came in
many
forms, especially in such a dark family.
Your knowledge was precocious with all you were exposed to at such a young age; it really was no mystery as to why you turned out the way you did.
You were starting to show who you were as a person. It wasn't hard to tell that you were preferable to goody two-shoes Chaos. Chaos. The heir.
He
was supposed to be a role model for Discordia and all the younger siblings.
He
was anything but that.
It was a responsibility to you to change your dear older brother into someone who'd do the family well. You just didn't know how, and it would be the question to plague your conscience until something finally clicked.
- full moon -
After Chaos' disappointing sorting into Gryffindor, pressure was on you to help restore the Lestrange name; you were already a year behind at your mother's hands having insisted you stay home for an extra year of tutoring.
"Ravenclaw!"
Much, much better. It was no Slytherin, but it was an improvement over any of the dreaded alternatives.
In the house of Ravenclaw, you managed to make yourself into an outcast. You never had any house spirit. You never went to any school gatherings unless there was something in it for you or simply because you had no other choice. Your time was spent pondering how you could save your older brother from a path of self-destruction.
It all came together one day when you were reading a book on obsolete treatments for mental illness. The concept of giving a lobotomy caught your eye. This was it. This was how you'd save Chaos. Any damage that'd happen, in your opinion, was worth it as either way it'd result in your dear older brother being
acceptable
and serving his role as the Lestrange heir.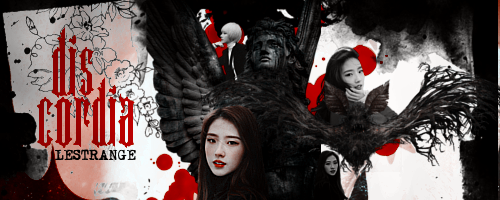 ---
Permissions in this forum:

You cannot reply to topics in this forum