current time
Jan. 2021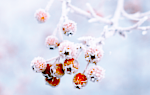 staff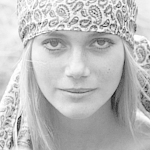 Admin Xaria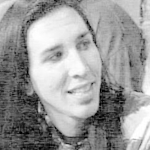 Admin Jules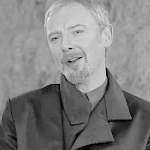 Admin Violet
Who is online?
In total there are
6
users online :: 3 Registered, 0 Hidden and 3 Guests :: 2 Bots
Dominique Weasley
,
Louis Weasley
,
Nimue
Most users ever online was
139
on Wed Jul 03, 2019 9:12 am
Credits
Skin & graphics made by Xaria. The Harry Potter franchise belongs to J.K. Rowling. All original characters belong to the respective user that made them along with their posts. No copyright infringement intended.
Name: Gaston Ares Shaw
Nicknames: ( if any )
Titles: N/A
Date of Birth: December 7
Age: 20/21
Blood Status: Pureblood,
Hometown: Pembroke, Wales
Current Home: Pembroke, Wales
Nationality: English and Scottish
School: Hogwarts
Sexual Orientation: Heterosexual
Wand: 10 inches, Phoneix feather tail, Aspen
Hair Color: Brown
Hair Style: Short and messy most of the times.
Eye Color: Brown
Body Type: Muscular
Height: 5'9"
Other Distinguishing Features:
Clothing Style: He will wear anything really. Jeans, shorts etc and same with t-shirts etc. He isn't really picky.
Gaston is someone who is a friendly young man, he tends to get along with everyone most of the times. He is also very loyal towards the people who she knows and really does trust. Well, you can trust him your secrets and wouldn't tell out without your permission. So he can be trusted and he trusts same way people around him.
He is also brave one out there for sure. He is someone who even might break rules just to prove his point or when it's needed. Following rules isn't always his thing for sure. Also when she starts something then he needs to finish it no matter what. He isn't someone who gives up easily. He can be very determined for sure.
He is someone who cares a lot about the people around him. He will be always there for them when they needed him or his help. He never will push people away for no reason for sure. He also cares way too much about his own siblings, mostly younger ones.
He can be quite sarcastic at times for sure when you keep getting on his nerves. Well, boy can even act very childish at times and can be quite annoying one when he wants. Just these last two come out when he is bored and has nothing to do and he just wants to annoy someone. Oh, he is also quite a stubborn one, he sometimes doesn't let people changes his opinion easily.
Father's Name: Elias Alistair Shaw
Age: 49 ( would be 51 )
Blood Status/Species: Pureblood/Werewolf ( Turned )
Occupation: Head of the Department of International Magical Cooperation and Former Gryffindor
Status: Living
Mother's Name: Cora Penelope Shaw
Age: 51
Blood Status/Species: Pureblood/Werewolf ( Turned )
Occupation: Head of Department of Mysterious and Former Gryffindor
Status: Living
Siblings
Older Sister's Name: Autumn Daphne Shaw
Age: 20/21
Blood Status/Species: Pureblood/Werewolf ( Born )
Occupation: Hufflepuff Seventh Year
Status: Living
Younger Brother's Name: Ezra Ares Shaw
Age: 16
Blood Status/Species: Pureblood/Werewolf ( Born )
Occupation: Ravenclaw Fourth Year
Status: Living
Younger Sister's Name: Madison Artemis Shaw
Age: 17
Blood Status/Species: Pureblood/Werewolf ( Born )
Occupation: Slytherin Fifth Year
Status: Living
Younger Sister's Name: Isabella Ceres Shaw
Age: 13
Blood Status/Species: Pureblood/Werewolf ( Born )
Occupation: First Year Hufflepuff
Status: Living
Other Key Members:
There are some uncles and their families.
Gaston is the third son of Elias and Cora Shaw, he is one of the calmest ones in the family. He really tends to always calm down his siblings, mostly younger once ever since he was little. Even he was spoiled like everyone other kid in his family, he ended up being a still good kid, of course, there were times when he wanted to act other ways. He really respected his parents and siblings.
Gaston wasn't really very close with any of his siblings really. He hung out with them all most of times but he more likely tends to annoy them more than being friendly towards them since it was more fun. Also being born werewolf didn't always come good. He never really tasted much of being a normal human for sure.
When a letter from Hogwarts he was somehow excited about it. He was placed into the Gryffindor house which didn't really come as surprise to him for sure. It was a most suited house for him probably then. His school years were good. He always learned something new there for sure.
He tried to be there for her younger siblings when they needed him. He isn't sure yet what he wants to do with his life but for now, he wants to finish school for sure. He actually has fallen in love with his sister Maddie, one of best friends, Nebula Black but he hasn't told about it to anyone yet. He isn't sure how his sister will take it yet, sure it will come out for sure.
After school, Gaston wasn't sure what to do right away.
The Shaw's family have been around for a long time, already decades. It all started with a young wizard named Alexander Shaw, who was the brave one to make himself a name back then. He didn't wanna be an anyone's slave and also having slave wasn't good idea. So he wanted to show that you can live without slaves too.
Alexander's bravery had been what gained recognition as eye from everyone. A few years later she married with one noble woman, with who he had two kids. He thought his kids to be brave and good since Shaw's wouldn't be evil once. That's what he wanted his kids to learn. Over years Shaw's became quite wealthy ones.
Shaw's helped in the wars to win them since some of them were soldiers and some just wanted to help out. They at times even used their magic there to help out. Some of them even became evil once and manipulated others. Which still nowadays is still there but they are still considered as family members.
Shaw's are one of the wealthiest families out there nowadays, not the most but they are still there in top lists mentioned at times. Most of the family members have gone to Hogwarts and most of them have been sorted into Gryffindor. There are times when it's been other houses too but the majority is Gryffindor. Since they are one of the wealthies families then if there something happens then there can be scandals too but they aren't very big ones. They don't wanna became less successful ones and make their name be in disgrace.
Shaw always tends to be there for each other, when ever there is any scandal. They always will stick to together. Well, what scandals will happen in the family will be soon relieved slowly and biggest ones will sure soon happen.
Last edited by Gaston Shaw on Thu Aug 22, 2019 3:36 pm; edited 1 time in total
---
Permissions in this forum:

You cannot reply to topics in this forum