current time
Apr. 2021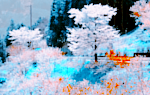 staff
Admin Xaria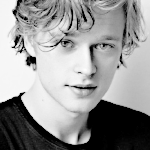 Admin Violet
Who is online?
In total there are
3
users online :: 0 Registered, 0 Hidden and 3 Guests
None
Most users ever online was
139
on Wed Jul 03, 2019 9:12 am
Credits
Skin & graphics made by Xaria. The Harry Potter franchise belongs to J.K. Rowling. All original characters belong to the respective user that made them along with their posts. No copyright infringement intended.
Cherry had been rather scared about something lately. She was still in school. So was Apollo. What the hell would she do if this situation really was the case? It was late. The Ravenclaw hoped that it was only due to stress; she had no clue what she'd do if that was a case. Unaware that a certain professor was right by where she was, she looked at the results from the test the nurse had given her. "I'm pregnant..?"
Ralph did have some restraint sure, he wouldn't make fun of someone for a disability. However the hospital wing was always a golden spot for Nemis and him to get some ammo. Most commonly sport injuries, but occasionally there would be a really special scenario, and he would have a lot of fun in those cases. He wasn't too heartless about some things, but he would still push for his own fun while offering some life 'advice'. Of course, advice is a loosely used term. Today was going very easily, for the kids that is. There didn't seem to be too many interesting things happening. Usually there's at least one case a day where something fun happens. Today nothing really great had happened, and it was shocking for a school about wizardry to have a day go by so naturally, to Ralph anyway. That was until he heard what Cherry said as he was sneaking around. Once he heard that, he had the biggest grin on his face. One could only imagine what Nemis must look like if Ralph was like this. He cleared his throat trying to catch her attention, laughing behind it. "Oh man am I curious. Mind telling me the tale in all the details?" He hissed on the s's in that sentence. Ralph was NOT going to miss out on this.
Hearing a rather familiar voice, Cherry turned to face it. "What are you doing in the hospital wing, and why are you eavesdropping into my personal life. Don't professors and students have a boundary of sorts?" she asked crossing her arms trying to have the text of the paper not be visible.
Nemis came out of Ralph's shadow, laughing a bit. This was a gold mine for these two. "You see, we also work as part time nurses. That's why we're here." Nemis knew she would likely guess that was a lie, but it was always fun to say. Luckily it was Nemis's turn to say it. Ralph laughed for a moment then stared at her for a moment. "No wonder nobody noticed, I can hardly tell the difference..." Ralph insulted. He quickly brushed it aside, and thought for a moment. "So, who's going to be the father? *snicker*" He questioned.
She raised an eyebrow and crossed her arms hearing Nemis' comment. "Um, i don't think I asked you about what you might be doing in your free time. Also, I highly doubt either of you have certifications in the medical field." Cherry didn't even get to let Apollo know yet. Why did it have to be them who learn the news first? "Is my life any of your business?"
Ralph already knew what he'd respond with, and he was not going to slip up here. "Well you did ask what we were doing here in the hospital wing. It would be better to offer an answer rather than none, wouldn't you agree? Of course you would, you're a grade A student." Ralph rolled his neck. "Also, you're right about the medical degree thing."

Nemis stepped forward at her last comment, and laughed. This answer was easy. "Of course your life is our business, the teacher and student relationship is an important one." Nemis scratched his chin for a moment, thinking on what he just said. "Oh yeah, student and teacher relationships. How's Apollo doing? You're his tutor, surely you'd know."
"Now that I think about it, do you two even have a teaching degree?" Cherry asked as she rolled her eyes. She really hated it when people were nosy, especially if it was them. "Can you guys just go away? Like, my life isn't any of your business."
Nemis stepped back a bit and nodded at Ralph, letting him have a turn. Ralph would press some buttons here, though he hadn't paid much attention to how Apollo acted. Either way this would likely catch her attention. "So you're not going to answer?" Ralph questioned. "Could it be that you don't know? Last I heard, Apollo got into trouble recently. What was it...? Nemis, do you remember?" Ralph looked over to Nemis with a concerned face. Nemis mimicked him. "I think it had something to do with breaking the schools rules. Maybe his peers weren't paying enough attention," Nemis tilted his head. "Either way, I think it could be serious. Who knows what consequences he'll face?" Ralph and Nemis scratch their heads for a moment, and Ralph sneaks a glance at Cherry.
Cherry cocked her head to the side. Did these guys even know what they were talking about? "If he did, I think he would've told me..." She really did not need to be dealing with this nonsense after finding out the news. She didn't even know what she's going to do! "Like I said, you guys should really go away."
Ralph glared at Cherry now. After a shrug he was gritting his teeth, this was getting more bothersome than he would've liked. "So we've confirmed I need to keep a better mind of how my students are, great." Ralph hissed, knowing he lacked much against good students. "Nemis, would you retrieve that paper she is so obviously hiding. I need some details here, that paper has to have some good information." Ralph looked over to Nemis relaxed. "Easily, it shouldn't be hard to get it." Nemis bared his fangs as he walked over. He thrust his arm out, latching his hand around the paper, and pulled on it.
She let out a sigh wishing that this wasn't happening. If Cherry had to be honest, she was lucky that there were no other eavesdroppers in the infirmary. It had taken her a bit to realize that Nemis took the paper. "...Seriously?"
Nemis noticed that she was slow on the uptake and decided to taunt her a little. "Yeah, seriously. News flash, I already have it. Maybe you should clear your head then try again." Nemis waved the paper a little. "Perhaps this will be a thorough lesson of that, pay attention. I shouldn't have to tell a good student that, or are you feeling an urge to fail your last year as a wizardry student?"

Ralph was a bit shocked with what Nemis said, he hadn't taken him for a somewhat philosophical type. "As Nemis has said, you can't let things like us distract you. We may be teachers, but your state of being is of more importance to you. Keep the level head I hear other teachers talking about, that is a valuable aspect. I've noticed you're paying more attention to how it is your last year here rather than the year itself. You are a diligent worker and you are a step above the other students here. I'll be frank with you, I don't like dealing with you. I can't find much to throw at you commonly, and size is only fun for a bit. Just focus on what you'd prioritize above all else that matters to the moment and don't bite off more than you can chew on your own. How's that for life advice?" Ralph let out a sigh, no one else was around to hear his little rant. He looked to Nemis who handed him the paper. "Now you've got me off topic, let's see here..." Ralph began to look over the results.
Cherry really didn't know what to think about what they were saying. It was rather jarring to hear them not be "eccentrically outgoing" for once. She felt as though that if she were to tell somebody about that, they probably wouldn't believe her. "Okay..." Cherry let out a sigh as she started to fidget with the sleeve of her robe.
Ralph notices how Cherry is a bit confused. He turns the paper down and looks at her. "I bet you're confused, huh? Don't worry, you aren't the first." He stretches his neck and looks around. "You are not the first I've treated like this, but as long as I'm teaching you likely won't be the last. You are a hard worker, but I've seen a lot of people. There are those who take on so much that they can't keep their heads straight. Having a kid along with your work won't help much either. If you have someone to lean back on, just ask. If they're curious explain, heck explain even if they aren't curious. It just makes them better understand why you'd ask. You won't be worrying about school by the time your kid is born, but will you be working in an important job? If necessary and you can handle it, you can leave them up for adoption." Ralph rants, pausing for a moment. "The point is, don't stress yourself in life. I've had to go over this with people who've graduated before you, but with different circumstances. It's awful seeing a capable person crumble under a burden their holding on their own. It takes two things to prevent that, someone willing to join in and help and the willingness to ask for or accept that help." Ralph relaxes his body. Nemis simply nods at his rant.
"I guess... Pretty much no current student of this school even knows this side of you," Cherry commented. "I honestly don't know whether I want to terminate the pregnancy or what. I have so much ahead of me and this happens!" She didn't take in the news completely at that point. "I was planning on getting a job in the Ministry in the Department of Mysteries or something more related to the government. If I were to feel ambitious enough, then I'd probably work my way to opening a bookstore or something," she responded. "I just feel a lot of expectations. I'm supposed to be the perfect child of my family. They'd probably kill me if they knew how many times I've had sex before marriage. I also feel as though I have to live up to what people view me as just so I wouldn't be considered sub-par..."
---
Permissions in this forum:

You cannot reply to topics in this forum