current time
Apr. 2021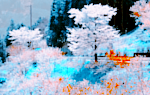 staff
Admin Xaria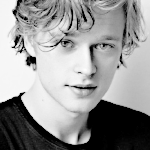 Admin Violet
Who is online?
In total there are
6
users online :: 0 Registered, 0 Hidden and 6 Guests :: 1 Bot
None
Most users ever online was
139
on Wed Jul 03, 2019 9:12 am
Credits
Skin & graphics made by Xaria. The Harry Potter franchise belongs to J.K. Rowling. All original characters belong to the respective user that made them along with their posts. No copyright infringement intended.
Page 1 of 2 • 1, 2
Camille was standing at a podium extremely excited to start the Halloween event for the school year. rather than have a ball, she decided a haunted house maze with proceeds going to charity would be a fun idea. She wanted the students at the school to enjoy themselves while still contributing to various good causes. "Hello, everybody!" she greeted giving a big smile. "For Halloween this year, we're doing a haunted house maze where all proceeds that get raised gets donated to various charities! Isn't this exciting? I hope you all have a good time! Also, there's also various trick or treat stations, so don't be afraid to get yourself a stash of candy! Let's make this Halloween a great one!"

Halloween wasn't really anything special for Delaney to be honest. This year she still decided to take part of this celebration at school. She had no idea what will happen there. She was bit of surpeised where the was instead of ball a hunted house maze. Some time she was interested about to see what happens there.

She looked around the field and wondered where she should go first maze or those trick or treat stations. Girl couldn't choose there right now.
Freyja adored Halloween at her own home, playing hide and seek with her family but being half vampires and full vampires, they were quick games; they were always fun though. They'd go into the village near their home and scare them, as the village was magical and knew the Clairmont's were made up of Vampires. 

She walked onto the grounds, her eyes latching onto the maze and furrowed her brow at their headmistress's words. Freyja sighed and conjured up a check book, having planned to donate to a charity because it's something she does annually and wrote a large amount of money that was nearing the millions. Walking up to the headmistress, she slid the check to her and smiled, possibly for the first time at Camille. "A check, to any charity of your choice. I'd much prefer handing you this than doing the maze that people may not contribute in." She commented and nodded at Camille, part of it meaning that she was sorry for her lack of love towards the school and how cruel she has been in her seven years.
Dalnim walked into the gardens that was hosting the Halloween event that was taking place. She honestly found it quite sweet that Camille changed things up just to help make the world a better place. it was a rather admirable decision. Seeing Freyja, she walked toward her. "Sorry for being rather judgmental to you just because you happened to have a different opinion. If i had seen things from your point of view based on your upbringing and stuff, maybe I'd understand why you thought that way." It was quite rare for her to actually apologize to somebody, so this was a big deal to her.
Freyja was about to leave, the mention of sweets having grabbed her attention when Dalnim appeared before her. She tensed, having reason to as the last time they had spoke, Dalnim wasn't exactly kind. But Freyja did not deserve kindness. The Charmant student surprised Freyja, a faint smile tugging at her lips and she held out her hand. "No...please forgive me. I have openly displayed my hatred for this place, possibly ruining it for people who actually love it here and that's wrong of me. I've been absolutely horrible in my seven years here and whilst I don't exactly love this place, I have no reason to hate it either." She admitted and held out her hand towards Dalnim. "Let's start over...I'm Freyja. Freyja Clairmont."
Her pupils dilated in surprise hearing the other. Dalnim honestly found herself to be surprised by both herself and Freyja. When she saw the other extend her hand, she gave a smile and also held out her hand. "I'm Dalnim. Dalnim Song. Nice to meet you."
Freyja took note of the surprise and treasured it, enjoying the moment's where she can surprise people. It only proved to her that she wasn't as predictable as some people may have believed. "And to you as well. Now, come on. I'm dying for those sweets and I can't exactly have younger students taking them all before I've had the chance to get my hands on them." Freyja suggested and decided that she needed a friend, a friend like Dalnim who didn't hesitate to say what was on her mind and she linked their arms together to pull her gently towards the sweets. It was also because she didn't feel right, just standing in front of Camille after handing her a lot of money for charity.
Belle sneaked her way into the festivities that were taking place at Beauxbatons. It was rather nice to be
disguised
to help out the cause. These suckers had no clue what they were going to get in to. This was going to be fun. As a way to act "normal", Belle hung out around a trick or treat station.
"Underclassmen who take all the sweets are so petty," she replied giving a smile as their arms got linked together. "I could really use some sugar myself. It has been a while."
Desdemona simply went to the school dressed in a
flapper
costume. She already had that innocent kind of look to her, so she decided to might as well use it to her advantage. If she had to be honest, her half-brother being in the same area would make the plan going on be much more worthwhile. It'd allow her to take care of two things at once.
Aerix walked towards Beauxbatons and "Don't start up now," He shook his head as he got close to the school, "I just need to sneak in and keep this under control."
Aerix's disguise
After a few minutes, Aerix managed to sneak in. He looked around, checking for anyone he may know. He knew it would be better to keep his interaction with other death eaters to a minimum, that would make things a bit complicated. He felt it would be better to just have one partner, and that be that. He noticed Belle hanging around a trick or treat station and knew where he was going. She was alone, and if any other death eaters were here, they were likely already paired up. Aerix walked over to her and struck up a conversation. "What do you think of this party?" He casually asked her.
Hearing a familiar voice, Belle turned to him with her "blonde" hair flinging around. It definitely felt weird to look like a totally different person, but she had to do it for the sake of the task. Once she saw that it was Aerix, she raised an eyebrow at his disguise. Belle decided to might as well just go with the flow as it'd look more natural that way. "Guess it's decent for what it is."
Delaney was began to feel bored here since she found everything awhile here boring for her. She just wasn't so much into halloween for sure. She found it very odd and stupid thing to celebrate. She began to think maybe she should just go and ditch it.
She gave a wide smile at Freyja. Camille found her to be quite a generous young woman. "Thank you for your contribution! I'll make sure the money goes into good hands. I'm sure whoever is affected by a struggle will greatly appreciate whatever this donation will be able to bring them!" If she had to be honest, Camille hoped that more students would make a donation whether it's just a dollar or ten dollars as even the smallest amount can go a long way.

Dakota and Olivia entered the party with marcovian and Ashton in tow. The girls smiled at the boys before sauntering off to the drink station and grabbing some punch and chatting.

Marco saw Freya and smiled. He dug a few galleons out of his pocket and went over to Camille "its not a lot. But its all I can right now" he said handing her about 20 galleons and a light blush spread across his cheeks before he went over to Freya "hey"
Freyja silently agreed, although she did prefer the taste of blood. "Do you understand why I didn't exactly like the students here? They can be so petty.." She murmured, rolling her eyes. She heard Camille and couldn't help but nod, a smile on her lips that only seemed to grow when Marcovian appeared before her, a faint blush on his cheeks. "Hey Marcovian. Are you alright? You look a bit flushed." Freyja asked, raising her eyebrow before resting her hand on his forehead to feel for his temperature. But then again, her skin was naturally cold and every person felt warm to her.
Aerix caught the obscure message that he was sure she was conveying, she was pretty smart about secretive messages. Aerix looked around in a rush, hoping nobody saw or heard anything. It seemed like nobody heard or saw his little tweak. He turned back to Belle, and decided to convey his secret message on her disguise in return. "I think it's really good, mate." He looked at the trick or treat station behind her and smiled. "I suppose we'll get some candy soon," he stated, "and this is a good spot too."
"All of us are going to have some fun really soon," Belle replied to Aerix giving a smirk. "Who don't we start getting some candy for ourselves? As a way to help pass the time, y'know?"
Desdemona looked around wondering when everything was going into action. Spying Aerix and Belle, she approached them. "Do you guys know what Ivan might be up to right now? the wait is boring me."
Dark Lord Ivan grinned it was time to wreak havoc on an unsuspecting school. One that he thought should not exist as the values did not fit those of the Death Eaters. He entered the school and destroyed sent flames around him as he moved through everything in his path began to catch fire. When he finally entered where everyone was gathered for the haunted house. "Ladies and Gentlemen can I have your attention." He said as he sent a fire ball at the entrance to the house.
Ivan's outfit
Freyja had been watching a few people, out of boredom mostly but then it turned into great intrigue when a man in a mask appeared before them. "And here I thought this place was boring." She said, a smirk dancing on her lips and she gave the man her full attention, practically buzzing with excitement as she glanced around to Dalnim and Marcovian. "Ladies and gentlemen...not very original now, is it?" She said, latching onto the man who may cause some much needed mischief.
She took in the scent of the air realizing that it was smoke. Dalnim glanced over at the entrance of the haunted house and saw that it was on fire. She slowly poked Freyja on the shoulder and commented, "I know you're probably having fantasies about that masked dude, but I think he just set the school on fire..." She proceeded to look over at Camille. "Ms. Voclain... Was this planned?"
Freyja narrowed her eyes at the scent of smoke in the air and followed the smell, only to be poked by Dalnim. "You guessed right on that fantasies and also on the fire." She then listened to her ask Camille causing her to scoff, shaking her head. "Instead of asking questions, just...make the fire go away?" Freyja told her, pulling out her wand to make water gush from the tip and she blew on the end, putting her hand on her hips. "Now, what's going on here?" The part vampire called towards the man in the mask, finding that she needed a pee and couldn't really be bothered dealing with this.
Smelling some smoke, she looked over until she saw he leader trying to get the students' attention. Belle proceeded to give a smile and commented, "Aerix, do you know what this means? The fun is only beginning." She got out her wand and aimed it at random parts of the school causing loud booms.
Delaney noticed there smoke and later on fire too. She looked at that haunted house and sighed. She had no idea what is going on but this seemed more fun than before for sure. She watchef what was going on here. She didn't to fo anything right now. She figured if she does she might be drown out of school. She really needed to graduate.
Page 1 of 2 • 1, 2
---
Permissions in this forum:

You cannot reply to topics in this forum