current time
Apr. 2021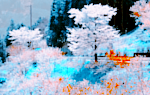 staff
Admin Xaria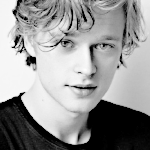 Admin Violet
Who is online?
In total there are
3
users online :: 0 Registered, 0 Hidden and 3 Guests
None
Most users ever online was
139
on Wed Jul 03, 2019 9:12 am
Credits
Skin & graphics made by Xaria. The Harry Potter franchise belongs to J.K. Rowling. All original characters belong to the respective user that made them along with their posts. No copyright infringement intended.
Teddy apparated from his dorm room to Hogsmeade and smiled at the bustling area around him. He entered the sweet shop with one thing on his mind. Chocolate. It was his favorite thing in the whole world, well, besides Eden. He got his craving from his father. He was told Remus Lupin absolutely loved chocolate. He grabbed a few handfulls of sweets and went to pay for them
Alayna was absolutely craving sweets, her sweet tooth hitting her full force and she practically ran to Hogsmeade. It was only until she was inside the sweet shop that she realised she had forgotten her money and a plan formed, luckily she was wearing a crop top and tight shorts, showing off her slender legs. If her father saw, he'd surely lock her up. Collecting the sweets she wanted, she sauntered over to the desk and the young man on the tills gulped with nerves at the sight of her and she pouted, her scarlet lips standing out. "Oh shoot...I forgot my money..." She said, frowning deeply and her bottom lip quivered, only for the man to slide over the bag with a wide grin, his number having been written on the bag in haste. "Oh thank you, darling. You surely made my day." Alayna leaned forward and kissed his cheek, leaving a mark and turned around, a wicked grin forming on her lips as she held her sweets to her chest.
Teddy watched the whole display with a smirk on his face. As the girl left he made himself to look like th man who had given her the sweets and approached her, "Hey there. Is that the only thanks I get?" He asked disguising his voice as best as he could.
Alayna was about to leave the shop when the man from the shop spoke to her and with a smirk, faced him with her hands on his chest. "Sorry, darling." She purred and leaned up, gathering up all this confidence and captured his lips in a heated kiss, wanting to shock him so she placed her hand on his crotch. She knew it wasn't him, having seen a flash of the man over his shoulder but she couldn't help having a bit of fun.
Teddy froze and suddenly his appearance was entirely him but he kissed back. He did not know this girl, but damn she was sexy as fuck. He pushed her back against a wall lightly and deepened the kiss as he growled softly "Youre playing with fire, little one."
Alayna noticed his change and smirked into the kiss, feeling the wall against her back and her hands flew up to his hair, lacing her fingers into the strands. "I'll be careful not to get burnt then, sweetheart." She purred into his ear and looked up at his face, her smirk never fading.
Teddy smirked and gripped her ass tightly and grinded his hips into hers as he kissed her again. He smiled against her lips and gave a tiny nip to her bottom one, "Im Teddy. And you are?" He asked moving his lips down to her neck where he bit and sucked gently
Alayna smirked and leaned into his burning touch, wrapping her arms around his neck and held him close to her body. Even though they were still in the sweet shop, she didn't mind this public display. "I'm Alayna, Alayna Nott.." She murmured into the air, her eyes fluttering shut when she felt him sucking her neck.
Teddy froze when she said her name. He knew the last name. Nott. Theodore Nott was a known death eater. Or he used to be. He didnt know, all he knew was that he didnt like tha way his hair stood on his neck when she said her name. "Well, Alayna, I doubt dear Theo would like what he saw if he were to see you right now. Pinned between me and a wall. Practically shaking with desire." He whispered in her ear, "The question is, how bad is that desire of yours?" He asked as he nibbled on her ear lobe
Alayna noticed that he froze and she knew her father's reputation was well known so she simply kissed at his cheek, to sooth him. The mention of her father caused her to smirk, stroking at his hair and traced his jaw. "No he wouldn't." She whispered into his ear before pausing at his question, a cheeky smirk forming on her lips. "Not bad, really. Just a little tingle, ya know?" She quipped and kissed his lips, sliding underneath his arm and noticed the shop worker look at her disappointingly and she blew him a kiss, sauntering out. She then peeked back and grinned at Teddy. "You coming?"
Teddy smirked a bit then frowned as she snuck under his arm. But he smiled widely as she asked if he was coming and he nodded "Coming love." He sent a wink at the worker and then followed her "We can go to my dorm." He took her hand and lead her to the university and into his dorm room
Alayna had caught sight of the frown and she couldn't help but laugh, holding into his arm and she gripped his hand tightly. "Wonderful." She said and took sight of the university, her smile widening. She leaned up and kissed his lips once they had entered his dorm room and with a sly grin, swaying her hips sensually. She beamed over at Teddy and held out her hand, doing a come hither motion.
Tedy walked over to her and picked her up and tossed her onto his bed, it was a bit unmade, but not too bad. He climbed on top of her and ksised her deeply as he pulled her shirt over her head and then kissed down her neck and chest
Alayna let out a sharp laugh, snuggling into his bed and returned the messy kiss, throwing off his shirt as well and bit her lip hard when she felt him kiss her neck and chest. She pulled him back up, flipping him onto his back where she kissed at his chest and neck and left dark red marks. She may be young but she was definitely experienced. "Perhaps my desire is stronger than I thought..." She murmured with a wicked grin.
Teddy smiled happily as she practically begged for his touch. He gasped a bit as she flipped him over and began leaving marks on his neck and cheat. He let out a groan on pleasure and thought about how eden would react to the marks. He pushed her shorts down and smirked at the scrap of material she called underwear a d gripped her ass again
Alayna straddled his lap and smirked down at him, hating her underwear so she simply ripped it off and then removed his clothing, feeling him press against her. "Don't you even dare to tease me.." She playfully threatened, having not felt a want like this in so long and she met his lips in a heated kiss, her hand sliding down to grip his length gently.
He moaned softly at her words and louder at her actions "Prepare to get burnt." He said thrusting into her deeply as he moaned at the feeling she provided him
---
Permissions in this forum:

You cannot reply to topics in this forum