current time
Jan. 2021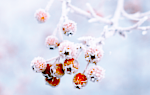 staff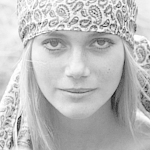 Admin Xaria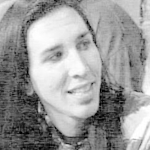 Admin Jules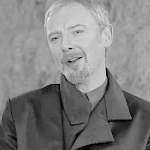 Admin Violet
Who is online?
In total there are
2
users online :: 0 Registered, 0 Hidden and 2 Guests :: 1 Bot
None
Most users ever online was
139
on Wed Jul 03, 2019 9:12 am
Credits
Skin & graphics made by Xaria. The Harry Potter franchise belongs to J.K. Rowling. All original characters belong to the respective user that made them along with their posts. No copyright infringement intended.
Name: Cecilie Emilia Montez
Nicknames: CeCe, Cemi, Em, Emili, Lie. Most of time just CeCe or Cece.
Titles:
Date of Birth: May 19th
Age: 16
Blood Status: Halfblood
Hometown: Seoul, South Korea
Current Home:London, England or Hogwarts
Nationality: British (Used to be Korean)
School: Hogwarts
Sexual Orientation: Heterosexual
Wand: Ebony, Unicorn, 10 3/4 inches, Slightly Springy.
Hair Color: Brown
Hair Style: Long, what is curly most of times, since curls are natural for her. She actually can have them straighten too, it happens nowadays barely since she doesn't really wanna mess with it, it just too much effort for her. Also she likes the curls in her hair.
Eye Color: Brown
Body Type: Slim
Height: 5'5"
Other Distinguishing Features: She has her ears pierced once.
Clothing Style: She isn't really picky about clothes. She wears everything what she will like and suits to her. Of course at class times she will uniform for sure, but when she has free time you can see her wear mostly dresses and skirts. She wears jeans and other pants barely, she doesn't hate these but she likes dresses and skirts more. She would like to wear all the time high heels because she thinks she is too short so apparently she has to wear them. She wants to look taller than she is.
Cecilie is usually friendly and kind but lately she is quite shy around people who she doesn't know. There was time when people pushed her away and after that she has kind of trust issues. She still trusts people but not everyone, she can talk with people but doesn't always say out very much personal stuff. She can be mean too if you are really mean with her or hurt someone about who she cares much. Cece still likes to help people when they are in trouble, she just is very helpful one. Then when she needs help from others then there isn't no one around or then they don't care about that she needs help. She wants to change it very much. Cecilie have ended up not showing her emotions very much. It's been like that already few years and no one isn't sure why it's like that, even herself. Even if she smiles usually then she doesn't mean it, that all depends about people, if she trusts you she shows more and more emotions and also feelings out. You can say she is brave enough for a girl, she still likes do try out new things but not so much as in past. Actually she is trustworthy person, she always keeps her promises. She is very loyal one to her friends even if yeah she herself has a little bit of trust issues. Oh and she is smart one too actually, she have always liked to read much and probably that's why she knows quite much about things.
Father's Name: Micheal Montez
Age: 39
Blood Status/Species: Muggle
Occupation: Muse Montez owner (Music Shop)
Status: Living
Mother's Name: Cecilia Monetz (nee Kingsley)
Age: 38
Blood Status/Species: Halfblood
Occupation: Healer
Status: Living
Siblings:
Little Sister: Carola Andrea Montez 11, Ravenclaw, Halfblood
Little Brother: Carlos Sander Montez 11, Slytherin, Halfblood
Children: N/A
Spouses/Partners: N/A
Pets: N/A
Other Key Members:
Aunts, Uncles and their children and so on.
Cecilie was born in Korea, Seoul in 19th May. Her both parents are half Korean and half British. She did live there like 5 years. These were good years in her life. At home she did speak in English but outside home most of times Korean, so she knows both languages well, she is fluent in both. When she was 5 then her family moved to England. Few months later she had her first siblings, twins Carlos and Carola. Yes brother and sister. She did get along with them quiet well, she had wanted already siblings for years. Most of times she and her sister did get along better since they had more things what they liked to do or play. Even if they did play all together a lot.
When Cecilie did get 11 she got letter from Hogwarts. She at first didn't get it, so she asked from her parents what that means. So her mother explained that she is actually witch like she is, it also came surprise to her father, he had no idea about it. Her mother even told there that there is muggleborns, halfbloods and purebloods - she did learn much about Hogwarts history in that summer and also she searched up history of magic. She did even went to Diagon Alley to buy all necessary things for herself.
When the first day to go to Hogwarts came she was very excited. She was wondering in which house she would be sorted. In her first year she didn't had that many friends at first. Since she didn't know before much about magic then at first she had friends who were just muggleborns but later one came some halfbloods too. She even made friends with purebloods. She could even got good grades there, mostly since she had read already her books. She even helped other out at studying when they needed it. Her second year was already so much more fun. She still could keep her grades good. There didn't happen very much, so does in her third year.
Her fourth year was pretty good, expect her friends began to keep distance. She had no idea why that happened. She couldn't tell what she did wrong and she still has no idea.
At end of her fifth year all her friends ignored her for sure, they did even forget her birthday what they never didn't. She doesn't have really many close friends right now for sure. She tries to trust people but it's not easy. She passed her NEWT's. She has mostly E's, one A and even one O at end of Fifth year.
Now it's her Sixth year and so far it hasn't really been better than any other year but she hopes it would changes.
Monetz family isn't really very known halfblood family since until Cecilie it was basically Muggle or Muggleborn family. Cecilie was first halfblood witch in the family. So there isn't much know about this family. They tend to be neutral in things, they barely choose sides between DE and Order.." />
Last edited by Cecilie Montez on Mon Oct 24, 2016 6:16 am; edited 1 time in total
---
Permissions in this forum:

You cannot reply to topics in this forum