current time
Apr. 2021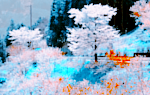 staff
Admin Xaria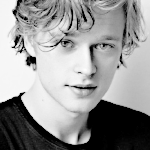 Admin Violet
Who is online?
In total there are
3
users online :: 0 Registered, 0 Hidden and 3 Guests :: 2 Bots
None
Most users ever online was
139
on Wed Jul 03, 2019 9:12 am
Credits
Skin & graphics made by Xaria. The Harry Potter franchise belongs to J.K. Rowling. All original characters belong to the respective user that made them along with their posts. No copyright infringement intended.
Page 1 of 2 • 1, 2
Teddy was lying on his bed, a beer in his hand. He was watching a muggle television show called Lip Sync Battle and it was highly amusing for him. He finished his beer and grabbed his wand to accio a second one when there was a knock on his door, "Come in." He said lazily as he opened the second beer.
Eden grew bored of her room mates chattering about the newest students and left her room, having seen a beer bottle fly into her brother's room. Shaking her head, she grew a bottle of her favourite cider and nudged the door open. "Hey, Teddy bear." She quipped, pulling her arm from behind her back to reveal a plate of her cookies. She had made them for the girls but to them boring her, she decided to treat her best friend, her brother, instead. "Want a cookie? They're your favourite." She said, settling herself onto his messy bed.
Teddy groaned at the nickname and rolled his eyes, "I fucking hate it when you call me that." Teddy had been having a bad day and had decided on getting completely smash faced drunk. Which he now was. When she offered him a cookie he shrugged and took one off the plate and ate it, "What do you want, E?"
Eden sighed and ran a hand through his hair, gently touching his cheek. "Sorry, but what would you rather me call you?" She said with a grin, knowing it annoyed him, that she annoyed him and when she sniffed, the smell of alcohol met her ears. "You reek." She mumbled and walked over to the window, throwing it open. "I want to spend time with my favourite brother, is that a problem? I can leave if you want me to." She said, her bottom lip quivering a little.
"You know it annoys me, yet you do it anyway." He said glaring at her lightly. He chuckled when she said he was her favorite brother, "Im your only brother Eden. And I dont really care to be honest. Stay. Go. Your choice." He said sipping his beer again. "Its been a bad day and I want to forget it all. Alcohol helps me do that."
"That's exactly why I do it, big brother." Eden quipped, him only being older by a few minutes and she placed down her cider, throwing herself onto the bed. "Tell me all. Let me in and also, stop being rude to me. You sooo care if I'm here or not." She said, sticking out her tongue and she rested her head on his chest, like she did whenever she had a nightmare. It was always about her transformations and hurting him, hence why she always made sure she used a concealment charm to hide her scars from him. "How bout, you tell me and then we go do something to help you forget?"
"Im too drunk to really go anywhere or do anything, Eden." He said shielding his eyes from the light as it hurt and it also killed his buzz, "Meghan broke up with me." He said softly. "She said some shit about you and it started a fight. She said I had to choose. You or her. I hope you can guess who I chose." He said finishing his beer and tossing it in the can before going to grab another
Eden was sweet one second and then saw red the next, shooting a furious stare at Teddy and shot up from the bed with a growl in her throat. "What. Did. She. Say?!" She hissed and her sharp ears caught onto the sound of an 'Oh shit' from the girls dorm. The worse part was because she went to see Teddy, the person she was spending time with was Meghan and she wasn't informed. "You know what..don't tell me. I'll beat it out of her." She said and went to run out, only to slip on a single sock and fall onto her back. This winded her and she clenched her eyes shut. "I'll kill her in a second...I need to breathe.."
Teddy rolled his eyes and stood up. He picked his little sister up and threw her over his shoulder, "Come on you. Were meeting Phoenix at the campus bar." He carried through out the campus like this all the way to the bar on the other side and walked in and sat in a booth next to phoenix after putting her on her own two feet
Eden yelped and hit his back as they walked until Meghan appeared after Teddy had already walked past and Eden bared her teeth, growling at her. She then let him carry her the entire time, watching the world go by upside down and when she was placed on her feet, she stumbled slightly. "Phoenix!" She exclaimed and threw herself into the booth and into his arms. "Been so long! Where's Teddy been hiding you?" She said, shaking her head at her brother before sliding into her seat properly.
Phoenix smiled as his two best mates arrived and he smiled extra long at Eden, "Hello little pup. I see Teddy had to carry you in. Who was he keeping you from killing this time?" He asked as he ordered a round of shots for them all. Teddy took a seat and shook his head smiling, "Meghan." Was all he said
Eden gazed at Phoenix and nudged him for calling her little pup, something she didn't like. The mention of Meghan caused her to growl and was thankful for when the shots arrived, downing hers in an instant. "Bitch made him decide between me or her. Blood's thicker than pussy juice." She whispered into his ear with a smirk because if Teddy heard her say that, he'd be horrified and she gave her brother a wide smile. "Drink up. You wanted to forget, now I want to join you on that."
Teddy shook his head at her, "This is why I dont take you out in public, Eden. Have a bit of class." He said teasing her as he downed his shot and Phoenix took his and they rodered another round, "Keep em, coming, yeah?" He asked the waitress and eyed her ass as she walked away. Phoenix put an arm around Eden and smiled
"I thought the reason was because I'm just an animal." She said with a raise of her eyebrow and gave the boys a wolfish grin before staring at the waitress that her brother stared at. "Have a bit of class." She mocked, settling under her friend's heavy arm. "Honestly brother, can't take you anywhere." Eden teased.
"Hey Im newly single and vulnerable. And her ass is amazing." He said high fiving Phoenix who gave a wolf howl and laughed. Teddy was cheering up alright. He downed another shot and shook his head "WOO!" He shouted and smiled at his sister
Eden shook her head with a slight smile. "Vulnerable, my fucking ass. You're playing the victim here. The real victim here is me because I've got to deal with you nearly drunk and horny males. I should be going out on dates and having reckless sex and complain about the tiny dicks in the morning." She downed the next shot, seeing her brother cheer up and she took his hand. "Sorry, seeing you get all grumpy has made me grumpy. Twin empathy. Twinpathy..anddd I hate myself for saying that." She said and took the next shot, swirling in the glass and downed it, swallowing her disgust at the bad name combination down.
Teddy laughed at Edens words and gave her his signature smirk "oh trust me eden. I'll get laid tonight. I mean come on, look at me" with that he gave his hair a few highlights and brightened his hair to add some uniqueness to him. Phoenix just laughed and pulled eden closer "you know if we were to hook up you wouldn't be complaining on the morning. I doubt you'd even be able to walk" he whispered in her ear before winking at her. Teddy meanwhile groaned at the awul name "oh gross eden"
Eden rolled her eyes at her brother, throwing peanuts from the bowl at his face. "Shut up, like your hair is going to do shit." She teased him and she hit Phoenix's stomach at his comment. "I'd find a reason to complain." She stuck her tongue out and then threw another peanut at Teddy, ordering them another round. "Also, don't go for the waitress. If you say the way her legs are so close together, it shows she's got a little...itch. She'll sleep with anyone that comes up to her and buys her a drink. She's also the type to have sex without any kind of protection. She touches her stomach a lot, she wants a child." Eden analysed, having always been good at reading people and as if on cue, the waitress held her stomach and smiled almost sadly, disappointed. "You need a woman who doesn't have something she can pass on or wouldn't poke holes in the condom." Eden quipped, unsure of how to feel about her brother having one night stands. She wanted him to have a good woman, who would cook him meals and give him everything he desired.
Phoenix groaned in pain before smirking, "Oh yeah baby thats sexy." He said in a cheeky tone that would probably earn him another smack to the gut. However, at her enxt words, both boys went wide eyed and looked qat eachother with fear in there eyes, "Well then.... um...." Teddy said before pointing to a brown haired girl, "What about her?" Just then, the girl turned around and it turned out to be Melanie, Edens roommate
Eden smacked him again and then noticed the fear in the men's eyes, causing her to laugh. "Don't worry. I won't let her touch you two." She promised before staring at Melanie with wide eyes, a protective surge welling up inside of her. "You can't date my room mate! She'll...She'd tell me everything you guys do! I'm sorry brother but that's just...no." Eden said, her nose crinkled before pausing. "Although, she would be a nice girlfriend for you."
Melanie raised an eyebrow and laughed, "Please tell me you arent trying to set me up with Teddy. No offense, teddy bear, but you are like my brother. Hello Phoenix." She said smiling but the young Black Heir had his eyes purely on Eden
Eden smiled and shook her head, taking her shot. "As much as I'd love for both of you to be happy, you two being together wouldn't make you happy. Teddy's too annoying." She said with a cheeky grin, noticing that Phoenix didn't say hello back to Melanie and she turned to face him, seeing him just staring at her and her eyes widened, a blush on her cheeks. She shoved him and looked away shyly, indicating for him to say Hello to Melanie. "Teddy, how about we leave these two? Who knows what can happen?" She whispered into his ear, her stomach stirring uncomfortably at the thought but she blamed it on the alcohol.
Phoenix groaned at the elbow then looked up and saw Melanie "oh hello melly" he said kindly. But when eden suggested her and teddy leaving he tightened his grip around her shoulders s if holding her in place. He didn't want her leaving. Not at all. Melanie chuckled "I think phoenix here has a crush on you Eden"
Eden felt Phoenix's arm tighten and she rolled her eyes, settling into his side. "I'm just a sister to these idiots, you know that." She said, head down to hide the furious blush that was on her cheeks. She adored Phoenix, more than she should and having Melanie say that caused her heart to race. "What are you doing here anyway?" She asked, hoping to steer the conversation away and she rested her head on Teddy's shoulder, loving it when he was simply brown haired and brown eyed as they actually looked like twins.
Melanie smiled, "Got a gig booked here tonight. Im performing in about 20 minutes." She said before ordering a beer and smiling at the waiter who eyed her generously. Phoenix looked down at Eden and smiled softly at her, playing with her hair a bit as he lsitened to the covnersation around him. Teddy meanwhile, had his eyes fixed on a blonde girl at the bar, "Hey E, what about the blonde in the blue dress?"
Page 1 of 2 • 1, 2
---
Permissions in this forum:

You cannot reply to topics in this forum