current time
Apr. 2021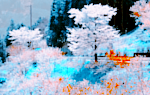 staff
Admin Xaria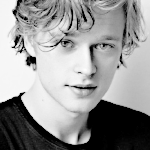 Admin Violet
Who is online?
In total there are
5
users online :: 0 Registered, 0 Hidden and 5 Guests :: 2 Bots
None
Most users ever online was
139
on Wed Jul 03, 2019 9:12 am
Credits
Skin & graphics made by Xaria. The Harry Potter franchise belongs to J.K. Rowling. All original characters belong to the respective user that made them along with their posts. No copyright infringement intended.
Cernunnos was sitting on the desk touching up on his makeup. He was waiting for his students to enter class. He had also managed to convince Alu to be like a TA for him. If anything, the Slytherin wanted to prove that he can be a professor just like his uncle. Casting a spell on some chalkboard, he had it write his nickname the the charm they were going to be learning today that just happened to be called Erecto. Cernunnos decided to sneak some alcohol from Alu's radar by having one of the more clear liquors be contained inside a water bottle. This was going to be such a fun class.

take me down and you hold me right spin me all around, i feel so dizzy, i fall into you, you rock me, you rock me, you rock me in
Abeline walked into the classroom wearing her favorite green tank top and a pair of jean shorts that barely covered her butt cheeks. She smiled at the professor, who seemed very young, and took a seat, "I love what youve done with your eye makeup professor." She said as she pushed her hair out of her face to reveal her own perfect smoky eyes
Aryana strolled in after Abeline and took a seat. She put her heels on the table and leaned back a bit. She smirked as the Snake started kissing up to the professor, "Hey Lancaster, i dont think your head is far enough up his ass yet." She said before laughing to herself
Atticus heard that one of her fellow housemates will teach Charms class today. So Attie wanted to check it out and that was reason why he walked into the classroom today. "Hello there," he said with a smile on his face since he realized this class will be fun. He went back of the classroom and instead of sitting on chair boy sat on table. "This is gonna be fun," he mumbled there to himself since he have heard so many different rumors about this boy who gonna teach today. When he looked at board and saw word there then he just rolled his eyes.
Mackenzie walked in just as one of the stupid lions made some stupid comment "Shut the fuck up, Avery. No one asked to hear you speak. And trust me, no one wants to." She said giving her a fake wide smile before taking a seat near one of her house mates, "Hey there, Nott." She was extremely close with the Nott family, thanks to her parents, and she smirked knowingly at Atticus
Atticus didn't even bother himself with lion comment there. "Hey there, Riddle," he replied back with last name too. He knew that Riddle's and Nott's for a close but he didn't care that much about all these connections. "This will be interesting class," he said there now basically who ever heard him.
Abeline walked over to atticus and kissed his cheek "the most interesting thing I see is you" she said smiling as she sat beside him "the party last night was fun, wasn't it? I got way too drunk" she said laughing softly
Atticus bit of surprised when Abeline suddenly kissed him on the cheek. He didn't really expect it. "Oh, thank you I guess. You are one interesting girl for sure too," he said there and was still bit of shocked. "Oh well it was fun. I wasn't really that sober end of it too," he had to admit it for sure. He can't even remember of exactly that party ended for him.
Narkissos walked into the classroom and looked at the board. What the hell? He had no clue what his dear friend's teaching methods would be, but his first concern that out of all the charms to teach, he chose one that can sound inappropriate without context. "Cernu, please don't fuck this up although I'm pretty sure most people wouldn't mind not actually learning," he said to him patting him on the back before taking a seat.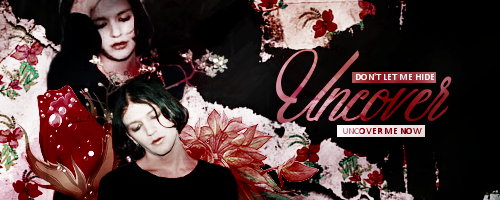 Alayna wandered into the class, spotting someone kissing her brothers cheek and she smirked, walking past him and doing it herself. "I'm glad to see you listened to my request." She whispered into his ear and waved towards the professor, taking her usual seat that clung to the shadows.

~~~

Azalea followed after Alayna, focusing on the ground until her fingers hit the bump of the door way and her head shot up, only to latch onto Cernunnos at the desk. "Hold up." She muttered, her eyes widening and she looked over at the board, her laugh getting caught in her throat. "You've got to be kidding me." She chuckled and went to her seat, shaking her head.
Hearing Abeline, he gave a smile. "OMG! Thanks, girl! Eyeliner is like one of my favorite things to use. People seriously underestimate drug store brands sometimes," Cernunnos replied as he held down the compact mirror. "Yours is amazing as well! Rock them smokey eyes!" It was safe to say he definitely was more himself; the alcohol definitely helped. "Don't worry, Narky poo, I won't!" He blew a kiss at him as his friend went to take a seat. Cernunnos couldn't help but be excited about being able to teach. "Nope! I'm completely serious!"

take me down and you hold me right spin me all around, i feel so dizzy, i fall into you, you rock me, you rock me, you rock me in
Abeline smiled "I know right. So many people overlook it and try and buy at like sephore. But I went to this muggle drug store in America called Walgreen's. I ship my makeup supply over seas now. It was amazing. I got this eye-shadow that would look great on you!" Abeline said to cernu before pulling out a compact mirror and fixing her lip gloss and turning back to atticus "any way. Atti. I was wondering if you wanted to have dinner with me tonight?"

Mackenzie rolled her eyes at the talk of make up. She had grown tired of it. So she turned her attention back to atticus who was now distracted by abeline. She sighed softly just as Athena sat beside her
Atticus noticed his twin to walk in the room corner of his eyes. He heard what Alayna whispered there to him, he just rolled his eyes on that. He didn't really listen her request, it just happened. "I don't have anything planned for dinner time then sure we can go out have dinner today," he answered there back to Abeline now.
"Guys, do you know who's skipping? Just so I can send them mass texts or whatever I can to get them to come here," he commented. "I'm probably a way better teacher than Ralph, so you all will actually learn. Of course, learn how to do various charms with humor."

take me down and you hold me right spin me all around, i feel so dizzy, i fall into you, you rock me, you rock me, you rock me in
Calix walked in and immeditately walked over to Cernu. She kissed his cheek leaving a lip print and smirked "Oh Cernu, anyone who misses this class is missing out on some fun." She pulled a flask of vodka out of her army jacket and slid it over to him and gave him a wink before taking her seat
Cassiopeia decided finally to show up at the Charms Class. She knew that one student of this school wil teach it as being professor PA or something like that. She walked in the classroom. She just walked over her seat there. She wasn't sure what to say exactly, maybe she could have said hello.
_________

Rose walked into the classroom too. She did hear that Cernunnous will teach it. In her opinion as far as she knows he isn't really the right person to teach but of course she won't say it out loud. "Hello," she said there and did sit down.
_________

Petruccio walked into the classroom after Rose, since boy had asked from her where was this class. He still tried to get used with such big castle. "Hello," he said and did take a seat somewhere now.
---
Permissions in this forum:

You cannot reply to topics in this forum