current time
Apr. 2021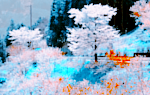 staff
Admin Xaria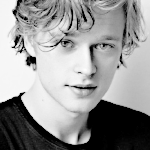 Admin Violet
Who is online?
In total there are
6
users online :: 0 Registered, 0 Hidden and 6 Guests :: 1 Bot
None
Most users ever online was
139
on Wed Jul 03, 2019 9:12 am
Credits
Skin & graphics made by Xaria. The Harry Potter franchise belongs to J.K. Rowling. All original characters belong to the respective user that made them along with their posts. No copyright infringement intended.
Layla was in a bit of a devious mood today. She had snuck into Emerald's bedroom, and 'borrowed' one of her short skirts. Just to see what it looked like. Then she'd put it back exactly where she found it, and nobody would ever know.
That was the plan. She was having fun to start with! Knowing full well she'd never be confident enough to ever wear
anything
like this, but posing in the mirror with it, was her own special little private time. Yeah: she was confident! A singer, like Quinn! She was on stage!
"This is awkward."
Mid-pose, Layla wheeled around, gasping. Jovian was stood there, watching her, trying not to laugh.
"Jovian go away!"
She screeched, and he did - eventually. Humiliated and annoyed at his intrusion, she hurriedly dressed back into her hoodie and scuttled downstairs into the living room, where she hid her face into a cushion and groaned.
@Kyler Cartwright
@Quinn Cartwright
@Tabitha Cartwright
@Maverick Cartwright
@Emerald Cartwright
@Hazel Cartwright
In another room, Tabitha was, very loudly, having a conversation on her crystal. She had entered vengeful businesswoman mode.

"What do you mean we can't use ivory for the next shoe collection?!"

The business world was the one place Tabitha didn't remotely care about ethics. She was completely oblivious to what her children were up to in the meantime.
Kyler was trying to get over being taken and tortured by Lochlan. She was told to take time away from work for recovery and she had been sitting in a room. Watching her mother talk about the shoe collection, and she tried to not get embarrassed by it.
"Mom is this really nessacary? You know since the attack markets have been at an all time low and Its going to be awhile."
she said as she watched her really trying to not think about Lochlan as she sat playing with her hands and turned to the other room, and turned.
"Uhh did you hear that?"
she said looking.
@Tabitha Cartwright

set credit goes to
Erenae
at sp!
Emerald was trying to sleep on the couch as she had been up all night puking. Why did she have to stupid and have unprotected sex with the Late Lestrange. She missed Faolan and in a lot of ways got annoyed by how much sex her sister was having with her boyfriend, and how she constantly was kept up.
Trying to sleep and was actually sleeping soundly, she was soon interrupted by her sister footsteps, and gave a groan. Tilting her head up she turned, and said groggy,
"Layla I'm trying to sleep! Can you please take whatever this is elsewhere."
she said as she went to her side and pulled her blanket closed.
Hoping Layla would go away.
@Layla Cartwright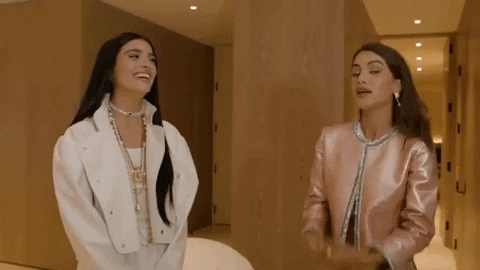 Hazel was in her bedroom attempting to study as she had felt her entire body down numb after the morning with Jovian. She had never had so much sex ever, but right now it was turning into a daily thing.
Thank god they took a bit of a break so she can work on her schoolwork. She had heard a screech from outside her room, and she had gotten up pulling her robe close, and coming out with her arms crossed. She saw her boyfriend and a flash of a hoodie,
"What was that Jovian?"
she asked hoping nothing bad was going on. That's all she needed while she was studying for her NEWTs.
@Jovian Medina
@Layla Cartwright
Layla uncovered her head from the cushion, seeing that Emerald was on the couch opposite under a blanket. Great - she was grouchy.

"Sorry Emery," She whispered, feeling bad.

Standing up, she very quietly tip-toed out of the living room and into the kitchen. She made Emerald some warm milk and put one of her cookies on a plate, then left it beside her.

Now where was she supposed to go? She didn't want to go upstairs just in case she bumped into Jovian again, she couldn't go in the living room, her Mom was taking an important call in the other room...

She decided to be a rug and lie on the carpet in the hallway. "I'm a rug," She whispered, giggling.
Smirking at Layla's swift departure, Jovian looked up and saw Hazel sticking her head out of her bedroom.
"You're too easily disturbed,"
He said mockingly,
"I thought you wanted to be a serious student for a while."
His eyes moved down her. She looked good in just a robe. He wanted to have another go with her, but was thinking about having something to eat in the kitchen. Jovian had seemed to have
settled
into the Cartwright household.
"Layla was pretending to be Emerald,"
He explained, smirking,
"Or Quinn. I'm not sure. She's quite hopeless, isn't she?"
Har har.
@Hazel Cartwright
Emerald didn't really feel like having this conversation go any further. She was tired and she'd be damned if she was kept up by her siblings being annoying. Although she had saw all this wouldn't work as she saw out of the corner of her eye Layla, getting her something.
"I'm not really hungry, Layla."
she sighed as she already been eating a lot as it was but right now no.
Rubbing her eyes, she had leaned up and looked down,
"You know that's just asking to be stepped on right? Also what part did you not get that I want to sleep?
" she asked a bit frustrated as she just wanted to not get sick and she looked anyway.
"What are you wearing anyway?"
she asked a little annoyed, it better not be what she thought.
@Layla Cartwright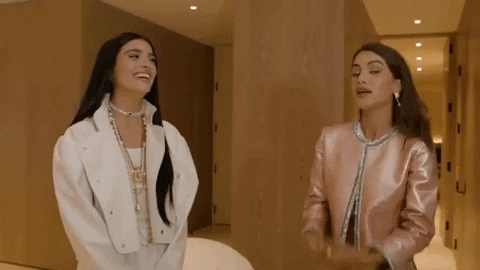 Hazel rolled her eyes, but had to agree she was easily disturbed. But you couldn't trust and she gave him a look,
"You know it's hard to be that when my body is numb. Also for all I know one of my siblings could be hurt and I'd be too busy in work."
she laughed. Walking out she looked in her sister room, than back at Jovian shaking her head.
"She just confused and if she was posing or whatever it was probably Quinn."
she said with a sigh.
"She's not that bad. I think she is more hopeful than the lot of us."
she said as she had grabbed Jovian neck, and put a kiss on his lips, and she chuckled,
"I can't wait until we have our own place. That way I can study in peace."
she said kissing him. Before pulling away,
"I should probably get dress shouldn't I or should we check on Layla?"
@Jovian Medina
"I don't know where else to be a rug,"
She whispered back, apparently in a playful mood now.
Ah - no. Was it showing? She still hadn't taken off the damn skirt. She had just pulled her oversized hoodie over it, but now she was lying face-down on the carpet, it was probably riding up. She squealed, and rolled over, pulling her hoodie down.
"Clothes..."
She said, feeling very clever for it.
@Emerald Cartwright
"I won't make it too peaceful for you,"
He promised, smirking as he kissed her, deeply. She smelt so
good
. He'd enjoyed their morning together, but he should probably give her
some
recovery time. He probably couldn't perform very well anyway, now that he thought about it. It was nice thinking about sex for a third or forth time, but when it came down to it...
"Get dressed,"
He agreed,
"I'm going to get something to eat. Maybe we will have the absolute pleasure of seeing her."
Smiling at her briefly, he turned to go downstairs.
@Hazel Cartwright
Emerald didn't understand her family, and she was more annoyed right now.
"Or just go up to your room and let me sleep."
she sighed as she had looked up and it didn't look like clothes, it looked like one of hers. "No that is my skirt in which I thought I through out!" she said as she asked,
"Why are you wearing my skirt?"
she had asked annoyed.
@Hazel Cartwright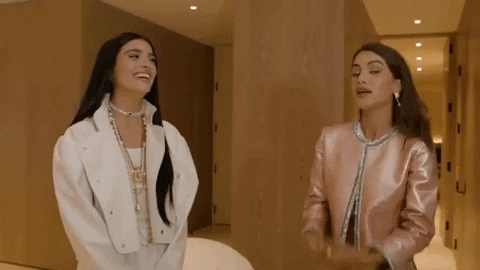 Layla blushed, embarrassed.
"Um, because,"
She was still whispering, as though there was someone else in the room trying to sleep.
"I wanted to see what it looked like on. If you were gonna throw it out anyway, can I have it?"
Hmm...
"Emery?"
She asked,
"Do you send photos to Faolan?"
@Emerald Cartwright
Quinn hadn't been able to stand being cooped up in that house for one more moment! So, she had come up with some excuse to leave, something about craving pho or something. She couldn't even remember at this point. Instead, she had turned it into a bit of a shopping trip in muggle London. Because that's what sane people do after all of Wizarding Britain had just gone through what they had, right? It made perfect sense to Quinn!

Sure enough, she had gotten bored quickly enough. Then she was left with no choice but to return to the house and check in on her family. It still seemed so odd that they were all staying together for any amount of time. Quinn couldn't remember spending a single night at one of their family homes since she had bought that crap heap of a cottage that she called home. But desperate times, she guessed.

When she breezed back into the house it was with a flurry of shopping and takeout bags that had become much easier to handle since she could once more use magic to levitate them in through the door. "I'm back!" She announced loudly, as if everyone had just been waiting for her arrival. They had, hadn't they? "I brought food! And wine!" she said chipperly as she floated the bags in ahead of her. Surely her siblings would just stop whatever they were doing and acknowledge her anyway, right? Maybe her mother too but she doubted it... it sounded like she was on a work call of some sort.

Tabitha didn't even hear what Kyler was saying.

"If those No-Majs can get ivory, so can we! I don't care if it'll cause a controversy as it'll only promote the brand. Ever heard that any publicity is good publicity?"
Emerald didn't think it was appropriate for a fourteen year old to wear a short ass skirt and flaunt it. Didn't Layla learn anything after everyone had discovered she had was pregnant? Did she really want to end up pregnant at a young age? Maybe others were smarter than Emerald.
But the comment about Faolan, made her get up, and she had grabbed her sister.
"What the fuck, Layla! Weren't you raised better to not bring up my boyfriend?"
she asked as she resisted the urge to hit her sister. Faolan was off limits to everyone, not even paying mind to the fact Quinn had come.
@Layla Cartwright
@Quinn Cartwright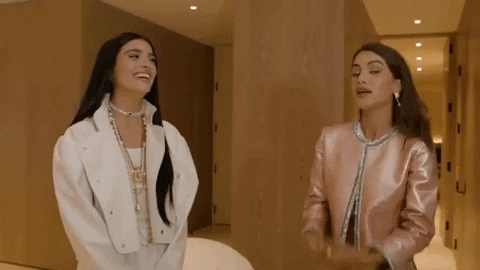 ---
Permissions in this forum:

You cannot reply to topics in this forum