current time
Apr. 2021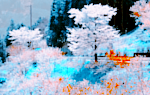 staff
Admin Xaria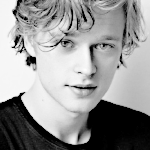 Admin Violet
Who is online?
In total there are
3
users online :: 0 Registered, 0 Hidden and 3 Guests :: 1 Bot
None
Most users ever online was
139
on Wed Jul 03, 2019 9:12 am
Credits
Skin & graphics made by Xaria. The Harry Potter franchise belongs to J.K. Rowling. All original characters belong to the respective user that made them along with their posts. No copyright infringement intended.
After experiencing the
delights
of the jail's washroom facilities, Matilda was being escorted back to her cell. However, instead of turning right at the end of the hallway, they forced her to go left.
"I'm not going back to my cell? That's a shame, we could've all had some fun together in there..."
She was pushed into a cell, but just not the one she'd come from. This one was opposite a face she hoped to force into water and hold there: Gabriella, the traitor. Matilda smirked across at her, grabbing the bars of the cage and pressing her forehead against the cold metal. Her hair was still wet from the shower, and was dripping uncomfortably down her neck.
"How does it feel being our most wanted?"
She asked her in a mock-sympathetic voice.
@Gabriella Riddle
@Medea Riddle
Medea was also disappointed by the change in direction, but this detour and seeing Gabriella gave her quite the idea. She was going to have to let it simmer in the meantime. Keep it cool for
now
.
"I'm sure Mats and I's father is very disappointed in you."
May as well taunt her while she still had the opportunity.
@Gabriella Riddle
@Matilda Riddle

Gabby was sitting in her cell, minding her own business. No one had spoken to her, they knew that she had changed sides but from what she could gather this was just a formality before she could go through with the trial and be freed. It had been mainly her information that had helped the rescue mission succeed after all.
After some time she heard footsteps approaching her cell and she looked up. A dark look came over her face when she saw that it wasn't just a guard coming to take her to the women's room or anything but instead one escorting the person she least wanted to see ever again.
"Don't act like this isn't your fault."
Gabby spit venomously at her sister in reply to her taunts.
Then things got even worse and Medea joined their little party. They were all in separate cells but that didn't stop the two from running their mouths. Gabby rolled her eyes at Medea's statement.
"Daddy would be disappointed in Matilda for turning on me first."
She said, steadfastly. Hadn't Lochlan always taught them that it was an eye for an eye?
@Matilda Riddle
@Medea Riddle
"You stupid little bitch!"
She seethed, turning very ugly very quickly.
She laughed at what Medea had said. That was right! And
she
was right all along! She wasn't one of
them
- not by her blood, and not by her alignment.
"Don't talk about my Dad! His death is on your hands - yours!"
She screamed, and started crying hysterically at the thought of his departure again. She fell to her knees, and wept in her hands.
"How dare you take him away from me! After all what he did for you! He loved you, and you weren't even his to love!"
She banged at the cage bars in rage, and shook them, howling.
"I'll kill you. I'LL KILL YOU!"
@Gabriella Riddle
"I liked you much more than the bitch that ruined this for us - Mackenzie, but you have BETRAYED us!"
Medea was
furious
. She thought Gabriella was the one person she could fully trust of her siblings other than Matilda. It was clear that was no longer the case. Thankfully, they weren't bonded through blood.
"I wanted to kill Doran. I only didn't say anything as he was such a non-threat. I should've kept an eye on you instead! I don't know why more people didn't know your real family... You look nothing like us!"
@Gabriella Riddle

---
Permissions in this forum:

You cannot reply to topics in this forum