current time
Apr. 2021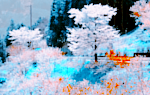 staff
Admin Xaria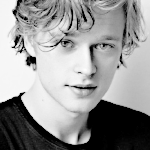 Admin Violet
Who is online?
In total there are
5
users online :: 0 Registered, 0 Hidden and 5 Guests
None
Most users ever online was
139
on Wed Jul 03, 2019 9:12 am
Credits
Skin & graphics made by Xaria. The Harry Potter franchise belongs to J.K. Rowling. All original characters belong to the respective user that made them along with their posts. No copyright infringement intended.
When they apparated back to Harrison's home, Indigo was fairly worried about him. He was sure that it was just stress, and that he wasn't thinking straight, and just needed a decent night's sleep.
Drawing the curtains around Harrison's bedroom, he pointed at the bed:
"In you get."
He said, hands on hips, being firm with him.
@Harrison Jetson
Harrison was finding himself in a bit of a dilemma. He accidentally bit Indigo. He had been trying to hide that side of him for how many years now? Instead of getting into bed as he would for sleep, Harrison sat on it.
"I'm not really tired, Indi..."
@Indigo Macmillan

Indigo pursed his lips at him.
"You just need the right atmosphere. I could play some relaxing music... Something with chimes. I could stroke your arm. I mean... My Mother used to do that for me when I was a child and couldn't sleep..."
He may have just been trying to avoid the fact that Harrison had drawn blood on his neck. The more he thought about it, the stranger it seemed. Harrison wasn't the type who would want to hurt him... Was he?
@Harrison Jetson
He didn't want to admit it to himself, but he did have a taste of Indigo's blood. Harrison was resisting the temptation to try more of it; never had he tasted anything so sweet.
"The sun hasn't even set yet, Indi..."
@Indigo Macmillan

"So!"
He snapped, but his voice sounded slightly hysterical.
"I'm worried about you. You are supposed to be taking a break from work, but you are overdoing it. It doesn't matter if it's only seven o'clock in the evening, you need to sleep for a good while."
He sat beside him, and held his hand, trying the 'battering eyelids' tactic.
"Please just try..."
@Harrison Jetson
"I said I'm not tired, Indi."
Harrison knew that he meant well, but it did feel a bit overbearing. He rubbed his temples as he kept looking at Indigo's neck. Ugh.
"Is there something you want to talk about?"
@Indigo Macmillan

"Harrison..."
He groaned, feeling defeated.
Perhaps if he just started rubbing his back, he would start to feel tired. That was it! That was how he was going to trap him. He got on his knees and went behind him, rubbing his shoulders.
"Hmm. I suppose if there's something good that came out of this, I feel I've become a little more... Daring? Perhaps?"
@Harrison Jetson
Biting his lip, his mind kept going to the sweet, delectable blood that came out of Indigo's neck.
"That's good! I would've tried to get you to get out of your comfort zone anyway!"
@Indigo Macmillan

"That definitely doesn't mean I'll be doing anything stupid though,"
Indigo went on, completely unaware of Harrison's internal battle.
"Like Hyacinth. It just means that I might be more willing to try new things. I- I suppose."
His hands moved down Harrison's back.
"Maybe, well. Maybe this would be easier with your shirt off..."
He said, in a would-be nonchalant sort of way.
@Harrison Jetson
He glanced down at his shoes trying his hardest to resist any other instinctual urge that was hurling at him. It was difficult as Harrison found it almost impossible to resist Indigo.
"Well, it did feel nice to have some freedom from clothing during the shower..."
Harrison figured it would allow him to unwind a bit. He took his shirt off almost effortlessly as he still attempted to abstain.
@Indigo Macmillan

Indigo looked at his back and his shoulders. His taut muscles and lean arms. Harrison was always
incredibly
good to look at, and Indigo felt rather devious getting him out of his shirt. He moved his hands further down his back.
"Do you have any aches?"
He asked, moving close to his right ear. So, this
may
have been getting Indigo a bit hot under the collar, but there was a lot of pent-up frustrations from watching Harrison play the valiant hero...
@Harrison Jetson
He shook his head.
"No, not really..."
Though Harrison couldn't help but feel that a massage would be nice. Out of the corner of his eyes, his peripheral sight tried to get any glimpse of Indigo's neck that it could.
@Indigo Macmillan

Indigo kissed his shoulder. He couldn't help himself. He wanted to feel him up as much as possible, so doing a bit of a shoulder massage was just as good for him.
"You're so... lean, Harrison..."
He murmured appreciatively, feeling hot. Indigo took off his jacket.
"I love your body..."
@Harrison Jetson
Harrison moved one of his hands to Indigo's hips.
"Indi... You know I can't resist you..."
It was like a fatal flaw. He needed to keep it together and not go near his neck.
@Indigo Macmillan

Indigo moved so that he was sat next to him, removed his shirt, and started kissing him.
"Mm... Harrison..."
@Harrison Jetson
"I love you..."
Harrison really did care a ton for Indigo, and he was seriously hoping whatever would happen from here would prevent him from thinking of a particular bodily fluid.
@Indigo Macmillan

---
Permissions in this forum:

You cannot reply to topics in this forum