current time
Apr. 2021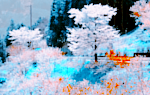 staff
Admin Xaria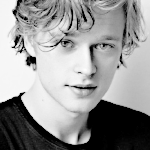 Admin Violet
Who is online?
In total there are
4
users online :: 0 Registered, 0 Hidden and 4 Guests
None
Most users ever online was
139
on Wed Jul 03, 2019 9:12 am
Credits
Skin & graphics made by Xaria. The Harry Potter franchise belongs to J.K. Rowling. All original characters belong to the respective user that made them along with their posts. No copyright infringement intended.
Lakelyn was still a little bit sore from the severing curse that had been used on her. Luckily, she hadn't been injured too badly that the school nurse couldn't take care of her wounds, so she had been able to go home on the Hogwarts Express with the rest of the students. Where she would usually be in a car with others, enjoying just being around her friends, she had instead gone into a car by herself. It wasn't that she didn't want to be around anyone. She was still just trying to process everything that had happened. So much had gone on and she wasn't sure if things were really as safe as she had thought them to be anymore. She looked out the window as the train began to move...
@Hyacinth Macmillan
Macmillan obviously couldn't have expected people to be as loud or cheerful as usual, but it was so jarring. He did wonder where Lakelyn was, so he had spent a good amount of the time thus far looking for her. The last thing he wanted to deal with at the moment was loneliness, and he wanted to make sure that she was doing all right.
He had finally found her when he slid open the compartment door quickly and did a light tap to its side.
"Lakelyn?"
@Lakelyn Munroe
Lakelyn jumped when the door to the compartment was opened, despite the soft knock that had sounded as well. She had been a little zoned out, it seemed. She turned her head to see that it wasn't anyone coming for her again and she relaxed visibly, not having realized how tense she had been. She tried to cover her jumpiness up with a small smile.
"Hey."
That was all she could say at first. Though, she knew that she should say more.
"Is everything alright? With you? Out there?"
Leave it to Lakelyn to be thinking of others even when she was so on edge herself.
@Hyacinth Macmillan
"Yeah, I'm okay. It's just really quiet."
There was no Carina demanding someone to kneel at her feet. No James to cause a lot of noise. No Blanche alongside James to cause that noise. It just felt so abnormal to him.
"How about you?"
@Lakelyn Munroe
Last edited by Hyacinth Macmillan on Sun Nov 29, 2020 6:56 pm; edited 1 time in total
Lakelyn could understand why it would be quiet... She didn't feel all that chipper herself, which was almost unheard of for her.
"I'm alright. Guess I'm still just a little bit shaken up."
She said, shrugging her shoulders to try to play it off like it wasn't a big deal at all. Then she patted the seat beside her.
"Might as well have a seat then, huh?"
She tried for a smile, but it probably paled in comparison to normal.
@Hyacinth Macmillan
He nodded as he took the seat beside her.
"I also didn't want to be alone on this train ride... I hate being in my thoughts."
Macmillan was glad he didn't have to resort to futile desperate measures anymore if nothing else.
@Lakelyn Munroe
Lakelyn leaned back against the seat a bit when he sat beside her.
"I know what you mean."
Lakelyn had never had a problem being alone with her thoughts before but this was a whole new ballgame. And she had been left alone once she had been brought to the island unlike Macmillan.
"I miss when my biggest worry was whether we would get caught sneaking into the prefect bathroom or skinny dipping in the pool."
She said with a sigh. It seemed like so long ago.
@Hyacinth Macmillan
"Or getting into an argument with my brother. It wasn't that long ago, but it feels so much simpler..."
@Lakelyn Munroe
"It did seem so much simpler then. At least I didn't find myself jumping at every sound then."
She sighed. She hated this. But she figured that was what came from being attacked and tortured at the hands of a Death Eater.
@Hyacinth Macmillan
Macmillan wanted to pat her back, but he hesitated. He didn't want to see her jump. He didn't want to be the cause of her jumping.
"I guess it hasn't kicked in yet for me..."
@Lakelyn Munroe
Lakelyn smiled slightly at him.
"Hopefully it doesn't. I hate it."
She hoped that she could one day get back to normal, but she guessed that everything was still pretty fresh.
@Hyacinth Macmillan
"I was so desperate. I'm sorry that you had to hear and see it..."
Normally, Macmillan would brag about his sexcapades in some form, but he just felt bad when it came to that one.
@Lakelyn Munroe
Lakelyn couldn't help the way her cheeks flushed a bit when he mentioned what she had heard going on. She reached out and cautiously took his hand, squeezing in a way that she hoped would come off as reassuring and not creepy or anything.
"We were all pretty desperate. You don't have to apologize."
@Hyacinth Macmillan
His heart fluttered a bit when she touched his hand. How weird. Macmillan looked at Lakelyn and gave a small smile. It was good that she ended up not being too disturbed by the
incident
.
"At least we still got out in the end. On that note, sorry for that constant complaining. The twat always ended up on the better end of the stick..."
@Lakelyn Munroe
---
Permissions in this forum:

You cannot reply to topics in this forum