current time
Apr. 2021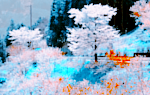 staff
Admin Xaria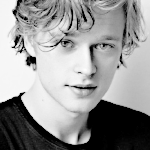 Admin Violet
Who is online?
In total there are
4
users online :: 0 Registered, 0 Hidden and 4 Guests
None
Most users ever online was
139
on Wed Jul 03, 2019 9:12 am
Credits
Skin & graphics made by Xaria. The Harry Potter franchise belongs to J.K. Rowling. All original characters belong to the respective user that made them along with their posts. No copyright infringement intended.
Although he didn't necessarily see all of the action himself, Hugo had lost his innocence. It was clear that the world wasn't that safe anymore, and it scared him somewhat, especially as his mother was doing all she could to ensure he wasn't growing up too quickly; she didn't want him to end up like some of his older cousins. He looked out of the window in his compartment watching as what was familiar passed by him. He didn't expect his first year to end in this fashion. At least he had his Monkees...

"Take the last train to Clarksville and I'll meet you at the station..."
Fred was riding the train with the rest of the students. He thought he could keep an eye on his younger cousins and keep the atmosphere relatively cheery, despite there being a death in the family. There would be a proper funeral for Aunt Fleur back at shell cottage, and he dreaded to think how Bill, Victoire, Dominique and Louis were feeling at the moment.
As he walked down the corridor of the train, he spotted Hugo sat alone in a compartment - staring out the window. This was exactly what he didn't want: they should all be together, really.
He slid open the compartment door.
"Heya mate."
He said, offering a small smile.
@Hugo Granger-Weasley

"Hiya, Fred..."
Hugo couldn't even get himself to use one of his childish nicknames.
"Will James be okay? His screams really scared me..."
He was too deep in thought about things Hermione didn't want him exposed to that even his trusty gumballs weren't improving his mood. He took the one that was in his mouth out and stuck it to the window.
@Fred Weasley II
"James?"
For a moment he didn't understand. Hugo didn't often refer to James as
James
. Merlin - this kid. His Mum was probably itching to counsel him when he got home.
"Er... yeah. Sure. James will be OK."
He didn't really know. James had been through a lot, and Fred didn't understand the complications of the imperius curse. He sort of hoped Riddle would come back from the dead, just so he could kill him again for that.
Fred took a seat opposite.
"Y'know when ya sleep for too long and feel a bit groggy and that, well when ya sleep for days on end - like he did under the curse - it kinda messes with ya head a bit. Just takes some time for things to go back to normal again, mate."
That was the best he could come up with.
@Hugo Granger-Weasley

Hugo tried to think of a time he felt like that and nodded almost unsure. He got the idea if it was holidays he supposed, but his mother always made sure he had healthy sleep hygiene.
"How's Louis doing? Vic? Everyone else?"
He figured that since Fred was an adult, he knew everything. Hugo didn't understand a lot of things, but he usually didn't bother to ask questions.
@Fred Weasley II
"Probably will take them a while to move on from it,"
He said, not really knowing what else to say. He didn't want to lie, or sugar coat. Hugo was only eleven, but this would probably force him to grow up some. Fred hadn't gone through anything like this
that
young...
"But we'll be there, supportin' them."
He gave him a small smile.
"Wanna try n' blow a bigger bubble than me?"
He offered, pushing for a subject change.
@Hugo Granger-Weasley

"Sure..."
He didn't sound as enthused as he normally would be, but at least it would be something fun to do. Hugo pulled out his little satchel of gumballs.
"My stash is good!"
He was able to smile at that.
@Fred Weasley II
"As always,"
He said, grinning as he took a gumball from his
stash
.
It may have felt bittersweet chewing on a gumball, remembering being twelve-years-old and sticking them to his sister's pillow in a stretched out F-R-E-D during summer, but at least there was something good coming from all of this.
"Might not see ya next year when yer at school,"
He said, chewing rigorously.
@Hugo Granger-Weasley

Hugo grabbed one of the gumballs in his stash and stuck it in his mouth.
"Why?"
He was used to having his big cousin to eat lots of sweets with!
@Fred Weasley II
"Jetson reckons I might be able to get a pardon, which means I might be able to get a wand and learn magic again,"
He said, and put his thumbs up.
"Then I'll be an actual wizard again! Imagine that..."
Something good had to come out of all this?
Was his gum chewed enough? He tried wrapping it around his tongue, but it wasn't stretchy enough. He didn't want to go prematurely. He was sure Hugo had perfected the art of bubble blowing.
@Hugo Granger-Weasley

"Cool!"
That was something good! Hugo could use some positive news!
"Will you still teach me how to shoot clay pigeons when I'm big enough?"
He chewed gum on autopilot even if he had to shift it towards his cheek at times to make his speech more understandable.
@Fred Weasley II
"Pfschyeah,"
He said, waving it away,
"Fuck that. Ya old enough now. Er, I mean... well. Don't tell ya Mum I swore in front of ya."
Winking, he went back to chewing.
"Wait--"
He blew a bubble, but it was pretty lame.
"Argh, wait. I can do better. Needs more elasticity!"
@Hugo Granger-Weasley

He nodded.
"I won't!"
Wow, Hugo was feeling more like a big kid now!
Blowing a bubble, it was a pretty decent size. It could've been much better though. He began chewing more vigorously.
@Fred Weasley II
"Sweet. But yeah, we'll go 'round the Burrow sometime, and I'll ask Grandad to get the clays to shoot. He won't tell no one."
He was glad that Hugo was looking brighter, at least. The atmosphere was still pretty bleak, but it was inevitable at this point. If he could just be the sugar on their cereal, that was all he'd hope for.
"How the..."
He looked at Hugo's bubble.
"You been practicin' for this moment, ain't ya?"
@Hugo Granger-Weasley

"Yay! I'll have to ask Grandad for more Monkees cassettes. He told me they're Muggles!"
The Monkees were his favorite band. Something about bubblegum pop spoke to him. It was just to catchy to young Hugo!
He gave his signature wide grin. Of course he prepared for such a moment!
@Fred Weasley II
"I'd like to hang out more in the muggle world,"
He admitted,
"The pubs are probably the same, except less hags..."
And more, pretty women?
He tried blowing a bubble again, but when it popped back he got a moustache of it that wouldn't come off.
"Wanna head to the beach with me and James when he's outta hospital?"
He asked, making it very clear that he
would
be getting out of hospital.
@Hugo Granger-Weasley

Hugo nodded.
"I want to build a sandcastle!"
It would probably end up looking pathetic looking as he had virtually no artistic skill at his current age, but it seemed like it would be a lot of fun.
"Will I be able to visit him?"
@Fred Weasley II
---
Permissions in this forum:

You cannot reply to topics in this forum