sexual orientation
sexual orientation
blood purity
blood purity


19th March, 2021 — Death Eaters start to attack Hogsmeade village during a market event. Students (3rd year and over) are there at the time, as it was a Hogsmeade visit weekend.


19th - 22nd March, 2021 — Death Eaters take captives from Hogsmeade and use a portkey to get to the Island, where prisoners are held in cells.


20th March, 2021 — Refuge established near Hogsmeade, protected by enchantments.


21st March, 2021 — Doran and Gabriella Riddle give information regarding the Death Eater island, and those willing to help come up with a plan to infiltrate it.


22nd March, 2021 — Harrison Jetson, alongside a few volunteers, infiltrate the Island and release the captives. Ministry personnel help in doing so. Several Death Eater arrests are made. Prisoners are healed.


22nd March, 2021 — Prisoners returned to safety. Remaining Death Eaters leave Hogsmeade, and plan their next move with reduced numbers. Some Death Eaters go their own way at this point, and do their own thing. But the majority remaining are with Lochlan.


23rd March, 2021 — Clean up of Hogsmeade begins. Order and Ministry attempt to find the remaining Death Eaters.


25th March, 2021 — Remaining Death Eaters, led by Lochlan, managed to infiltrate Hogwarts school and attack the students and Professors there. The battle goes on for a few hours, and ends with the killing of Lochlan Riddle. Most other Death Eaters are arrested and held at the Ministry, although some manage to escape.


26th March, 2021 — Any casualties are accounted for, and the Ministry releases a list of fatalities in the last week. Those who need special medical care are sent to St Mungo's.


28th March, 2021 — Headmistress Voclain announces Hogwarts's closure until September and all students travel home on the Hogwarts Express.


1st April, 2021 — Trials for the arrested Death Eaters begins.

Deaths


Andrea Ross

Aquila Malfoy

(DE) Avice Raywood

(DE) Deimos Lestrange

(DE) Discordia Lestrange

Filius Flitwick

Fleur Weasley

Kayleigh Owens

(DE) Lochlan Riddle

Min-ji Baek

Penelope Skeeter

Rosemary Dursley

Hospitalised


Aeris Sung

Celeste Wong

Darcy Culkin

Killian Phiera

Niall Maguire

Scorpius Malfoy

Likely others (let me know)

Missing


Albus Potter

(DE) Athena Lestrange

(DE) Damien Rosier

(DE) Hades Lestrange

(DE) Kane Rosier

Raine Walsh

Arrests


Addison Victrola

Alayna Nott

Carina Malfoy

Cepheus Carrow

Doran Riddle

Gabriella Riddle

James Potter (hospitalised)

Jaromir Krol

Jason Heartbane

Katherine Riddle

Mackenzie Riddle

Matilda Riddle

Medea Riddle

Miriam Baptist

Pandora Carrow

Persephone Nightshade

Samara Dane

Skylar Ashton

Theodore Nott

badges
Mini Ava

: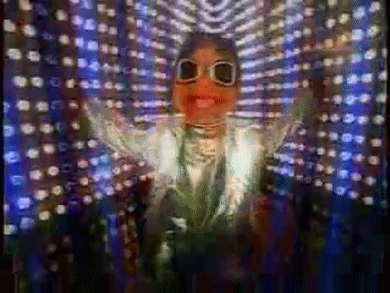 Quote

:
You know how he does, and you know Skeeter flows
All i wanna do is hug ya cause I like your steelo
And I dig the way you move, and the way you do your thing
Skeeter keep it comin' on 'cause we'll love you crazy
Skeeter's the one for me, he knows how to get down, knows how to party, baby
All the girls love his style
Skeeter drives us wild with his fly profile
Relationship Status

:
every
partner image

:
sexual orientation

:
every
blood purity

:
transcends
---
Permissions in this forum:
You
cannot
reply to topics in this forum