current time
Apr. 2021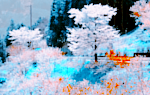 staff
Admin Xaria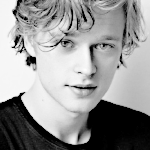 Admin Violet
Who is online?
In total there are
6
users online :: 0 Registered, 0 Hidden and 6 Guests :: 1 Bot
None
Most users ever online was
139
on Wed Jul 03, 2019 9:12 am
Credits
Skin & graphics made by Xaria. The Harry Potter franchise belongs to J.K. Rowling. All original characters belong to the respective user that made them along with their posts. No copyright infringement intended.
Carina had been thinking about Jaromir ever since the break up. She wasnt ok, at all. She knew what she had to do to prove to him that she loved him. But could she really do it? Could she hurt Louis like that? She walked to Jaromirs room and knocked on the door
@Jaromir Krol
@Louis Weasley
He opened his door, and looked down at her with narrowed eyes.
"What do you want? I'm leaving here, Karina."
@Carina Malfoy
"Please dont go. I dont want you to go. I want you to stay here. With me. I cant- i cant lose you, Jaromir. I love you. Please, just give me one more chance to prove i love you. I'll do anything." She said trying to fight the tears, but her voice cracking gave it away, "Jaro..." she said fiddling with the necklace he had given her for Valentines day
@Jaromir krol
"How can you prove that this shit Weasley boy means nothing to you?"
He asked her, packing up his trunk. Jaromir realised that he couldn't go back to
the other side
: he'd attempted to kill someone, and that would likely land him in prison. Then all of his so-called 'crimes' against Vampires would also come to light. His only hope was to flee.
"You can't prove that,"
He told her, going close to her face,
"Because you would never do anything to hurt him."
@Carina Malfoy
"Whatever you want." She said in response to is question. She would do whatever it took. She would stay away from him at all costs. She knew he would want more than that. He would want her to hurt him. He would want to watch her hurt him to show she had no feelings, "I can do it."
@Jaromir Krol
"Then do it."
He passed her and paused at the door frame.
"Wait here."
He went down to the dungeons and got Louis. At this point, he just saw him as another, disgusting vampire filth. All of this had blurred his perception. His family staunchly stood against the ill-treatment of humans, but here he was: doing exactly that. When he returned to his room, he pushed Louis in with ropes binding him.
"Get on with it."
He knew she couldn't. This was a complete waste of time.
@Carina Malfoy
Louis didn't say anything to Carina. He didn't have the energy to say much anymore, and he felt as though words would be wasted anyway. He couldn't even look at either of them. He just lied there, not struggling, waiting for whatever to happen, to happen.
Carina waited for Jaromir to return and looked down at Louis. She no longer saw him as the boy that was her first love, that made her feel safe and whole. She saw a liar, and someone who had betrayed her when she needed him the most. Something in her eyes changed and she pointed her wand at the ropes holding him. She transfigured them into snakes and watched as they slithered over him and bit at his body
@Louis Weasley
He was surprised when the ropes became loose. For one, bizarre moment; he thought that she was setting him free. But then a sharp pain plunged into his side and he heard the hiss of the snakes curling around him. He winced as they bit at his legs and his arms, and he desperately tried to kick and push them off from him.
Jaromir was laughing.
Louis managed to brush the last of them off from him and run to the other side of the room, but he was feeling woozy. He leg gave way, and he buckled. He looked at Carina, shaking.
"Carina..."
@Carina Malfoy
Carina felt herself begin to shake as she watched Louis struggle. She didnt like doing what she had to do to Louis, but she also felt like he deserved it. He hurt her and felt no pain from it while she had been completely destroyed. She wanted him to feel the amount of pain she had felt when he broke up with her, "Glacius!"
@Louis weasley
Spikes of cold rippled over his skin, and he was surrounded in a deep frost. He fell to his knees, on his palms, and stared up at her weakly. The chill went right through to the bone, and his lip was quivering from the cold.
"St... St..."
He tried to say
stop
, but he collapsed onto the floor.
@Carina Malfoy
Jaromir walked to his side, and pushed him a bit with his foot. He was still breathing, still shaking, and still conscious. But it looked like he wouldn't be too soon.
He looked at Carina, impressed.
"You astonish me,"
He said, smirking.
@Carina Malfoy
Carina looked at Louis and felt a single tear fall down her face. She quickly wiped it and then looked at Jaromir, an emotionless look on her face ,"I dont want to hear this brought up again. I love you. And if you still dont believe that, then you can leave."
@Jaromir Krol
He smiled at her, stroked her cheek and kissed her on the lips very gently.
"You can put him back in his cage, yes? I'll be waiting for when you come back."
His eyes swept to Louis, who was turning slightly blue. Jaromir waved his wand so the spell wore off. Unfortunately, they weren't allowed to kill the prisoners there on the island. Louis was still shivering violently as the charm was lifted, but Jaromir made no effort to try and warm him.
@Carina Malfoy
Carina didnt say anything. she just walked over to Louis and got him to his feet, "Let's go." She said as she lead him back to the dungeons. She didnt say anything. she didnt know what she could say to him anymore.
Feeling himself being dragged to his feet, Louis looked across at Carina.
There was blood still oozing from the wounds of the bites, and he still felt dizzy and nauseous from their weak venom. He was shivering still and kept close to her, more to stay warm than anything, and to avoid hypothermia.
"You could..."
He tried to say, his voice trembling,
"You could have had a- a good life. B-but there's no going back... now. I- I... feel..."
He tried to stop shivering for a second.
"I feel stupid for not seeing it."
@Carina Malfoy
"There was no good life for me, Louis. This was what I had to do to keep my life in once piece." She sighed and looked over at him before looking away again. she couldnt look at him like this, "I did what I had to do." She felt her chin begin to tremble as she felt her emotions start to become overwhelming, "I feel stupid for believing you actually cared about me."
@Louis Weasley
"I never thought that... you'd side with... them."
The people who were torturing, were hurting, were killing. He had believed in Mackenzie, even after she had hurt Emerald. But not now: he had very little hope for her, and he had very little hope for Carina. This may have been different if she hadn't hurt Cherry out of spite, but he couldn't tolerate anyone who had hurt his loved ones.
"This isn't going to make you happy,"
He said, sadly,
"B-but I can't help you... anymore. I can't. This is it now. I know where you st... stand."
@Carina Malfoy
"Just proof that you dont know anything about me." She had changed alot from the innocent girl that she was when they first got together. "You obviously dont know what makes me happy." She stopped and looked at him, with anger in her eyes, "You? Help me? You never wanted to fucking help me."
@Louis Weasley
---
Permissions in this forum:

You cannot reply to topics in this forum