current time
Apr. 2021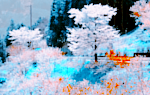 staff
Admin Xaria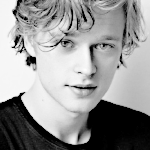 Admin Violet
Who is online?
In total there are
2
users online :: 0 Registered, 0 Hidden and 2 Guests
None
Most users ever online was
139
on Wed Jul 03, 2019 9:12 am
Credits
Skin & graphics made by Xaria. The Harry Potter franchise belongs to J.K. Rowling. All original characters belong to the respective user that made them along with their posts. No copyright infringement intended.
Carina had been a whirl of emotions since the battle of her and Jaromir against Louis and Cherry. She had felt horrible that Jaromir had gotten hurt. She felt like it happened because of her, that Jaromir had gotten hurt trying to defend her or something. She sat on the bed in her room and stared out the window.
@Jaromir Krol
Jaromir had a good lot of potions and treatment for his wounds. Thankfully, as it wasn't something worse like wizard's fire or dragon's breath, these sorts of wounds were easily treatable. There would be some scarring left in places, mostly around his arms, where the flames had got to the most.
He entered Carina's room, and looked at her.
"What are you doing?"
He asked her, shortly.
@Carina Malfoy
Carina looked towards the door when he came in and gave him a weak smile, "Just thinking." It was the truth. She had alot on her mind. Before the battle, she had been thinking if she was truly happy with Jaromir. Then she almost lost him and it changed everything. But it seemed like he was always mad at her for something lately, "How are you feeling?"
@Jaromir Krol
"Bad that I didn't kill him when I had the chance..."
He said bitterly, meaning Louis. He narrowed his eyes at her, carefully measuring her response to that.
---
@Carina Malfoy
"Kill him? Are you kidding me that attitude right there is how we got here in the first place. You being jealous of Louis and having to establish some kind of dominance. And it got you hurt!" She shouted, amazed that he could be that dense.
@Jaromir Krol
"Of course, you could never bear to have him hurt,"
He said, in a mock-sympathetic voice,
"This is what we are standing for, Karina. Are you not realising? The people we are working for are there to kill their enemies. Are you having - how do you say? Two thoughts. Second thoughts. Regrets."
He curled his hands into fists, not looking at her.
"You didn't even want me touching your precious Louis! Nor does Mackenzie. What is it about this skurwysyn!"
@Carina Malfoy
"Dont you dare try and turn this around on me, Jaromir Krol." She said with a darkness to her voice. Her eyes were stormy and held a sense of terror. "I dont get second thoughts. But out of everyone you could have gone after, you went after the person you know would make me mad. You did that on purpose. And if Mackenzie said to leave it alone, then I would listen to her if I were you. Evryone knows you dont fucking listen to me."
@Jaromir Krol
"And why - why would it make you mad, when he's the enemy?"
He was seething.
"Why are you both protecting him?!"
@Carina Malfoy
Carina couldnt tell him the reason. She couldnt tell him she still held love for him. "I dont know. I just.... I dont know." She said looking down at her shoes before back up at him, "I love you." She said, looking into his eyes.
@Jaromir Krol
"No. You don't."
He never felt more positive that she didn't love him. It was written all over her face. He felt, in that moment, that he was feeling clarity for the first time.
"You love Louis Weasley,"
He told her,
"And I am not your stand by."
He took one last look at her, and turned to leave.
@Carina Malfoy
Carina felt a wave of panic rush through her, "Jaromir!" She grabbed his arm when he went to walk away. "Stop this! Jaromir, I fucking love you. Please, dont do this. Not again." She was tired of the constant fighting with him. She loved him, but she was getting drained.
@Jaromir Krol
He looked at her as she grabbed his arm. Part of him wavered. She was what he always wanted, in a lot of ways; but he couldn't see past this. He'd tried to see past it, but he couldn't.
He shook his arm from her grasp.
"I'm going to my room,"
He said, firmly.
@Carina Malfoy
Carina felt the tears start to form in her eyes as he pulled away from her, "Is this what you want? To leave me crying and just walk away? Then just go. Leave and dont come back." She couldn't get hurt again. She could act like she didnt care. Act like she wasnt falling apart at the seams. "Either we fix this, now, or its over." She said in a deadpan voice
@Jaromir Krol
As much as he didn't enjoy seeing her cry, he felt as though he'd heard this too many times before now. Their relationship seemed beyond repair at this point. He'd never been the type to put up with it in the past, and he felt he'd given her too many chances already.
"I'm going."
He said firmly, and left her in her room.
@Carina Malfoy
Carina watched as he left the room and felt like part of her left. She was stuck and couldnt bring herself to move. She sat back down on the bed, staring at the door hoping he would come back in and they would make up, "Jaro.."
@Jaromir Krol
---
Permissions in this forum:

You cannot reply to topics in this forum