current time
Apr. 2021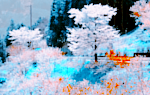 staff
Admin Xaria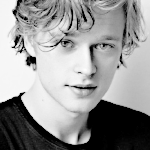 Admin Violet
Who is online?
In total there are
4
users online :: 0 Registered, 0 Hidden and 4 Guests
None
Most users ever online was
139
on Wed Jul 03, 2019 9:12 am
Credits
Skin & graphics made by Xaria. The Harry Potter franchise belongs to J.K. Rowling. All original characters belong to the respective user that made them along with their posts. No copyright infringement intended.
Page 4 of 6 •
1, 2, 3, 4, 5, 6
First topic message reminder :
It appeared Gabriella Riddle was telling the truth as the portkeys worked just as she said they would. That was great. Although a few simply wore a cloak and a mask taken from deceased Death Eaters, a good amount of the people involved in this part of the plan had taken the polyjuice potion to make it much easier to sneak through the building the prisoners were housed in; it was important that they did this as efficiently and quickly as possible so the Ministry can focus on all of the legal aspects once they get the Death Eaters quarantined for questioning. He briefly examined the wards of the building before sneaking in through a window.
"You guys know what to do,"
he said in a low voice glancing at the group that had come with him to the island.
"Do what you need to, I'll be contacting the Ministry and helping with the defense any way I can."
Harrison had faith that they would pull this off; he only had to hope that those in charge of the diversion were doing well.
He began splitting up from the group to show that it was time to end it all.
@Indigo Macmillan
@Doran Riddle
@Cherry Darling
@Amara Jordan
@Aloha Bill
@Reuben McDonald
@Maverick Cartwright
@Hermione Granger
@Pasithea Jetson
@Adam Flint
@Roxanne Weasley

---
Domonique rushed over to elpisa and stood in front of her, "Go with the ministry. Eloisa, you're too young to handle something like this please, Javier would kill me if something happened to you." She didnt want to see her future sister in law getting hurt
@Eloisa Morais
Eloisa nodded as she found a Ministry official to hold onto.
"He doesn't want you getting hurt either... I'm scared!"
@Dominique Weasley
Jaromir had just appeared amidst the chaos, and at once regretted that he ever did. He took a step back and turned, but his way was now blocked off by Ministry officials. He attempted a few spells at them to try and distract and get away.
"Karina, run!"
He roared at her.
@Carina Malfoy
Domonique gave Eloisa what she tried to make a comforting smile, "I'll be fine. This is my job, kid. Just stay here and stay safe I'll be right back." She said before running off to go defend herself and her family, "Confringo!"
@Eloisa Morais
Carina heard Jaromirs voiceand knew she had to get to him. She ran from behind the table dodging and blocking spells until she was next to him, "I'm not going anywhere without you. We get out or go down together."
@Jaromir Krol
Harrison stared at the young man who appeared right in front of him. This must've been the one who attempted murder.
"Incarcerous. I hope you enjoy your nice, warm cell once we're at the Ministry."
@Jaromir Krol

Following a scrimmage at Hogsmeade, Medea had rushed back to the island to find it completely covered in Ministry employees. Fuck! It was over. However, she did get lucky enough to make it as far as the dungeons. Medea still managed to be immediately put out of commission thanks to a really sharp auror. Agh! These ropes were so tight.

Finally, Amara was back into her own body! She had been patrolling the halls, trying to keep people from wanting to come that way but when she had felt herself coming back to normal, she had taken to hiding instead. Now it sounded like the battle was going full force and she hurried down the stairs towards it, she saw that there were still a couple suits of armor trying to fight the Order members and she took out her pent up energy on them, sending spells at them until the ones closer to her were completely obliterated. "Are any of my family here?" She asked whoever was closest. She was so worried about them.
"No, run!"
But as he was distracted by her and what she was doing, a quick, neat spell came from one of the skilled aurors, and he was at once bound in ropes. They were around his chest and his legs, strapping his arms behind him. He was forced to his knees, and couldn't move an inch.
He looked up at the man venomously, seething.
"Suka."
He grumbled, gritting his teeth.
@Harrison Jetson
@Carina Malfoy
It seemed like the aurors and others had things under control down in the dungeon, the place was flooded with people. So, Maverick took his chances and waited at the top of the staircase still in case any of the others came to try to help the Death Eaters. He would be the last line of defense. He could handle that. He had his wand at the ready, prepared to send the incarcerous spell at any Death Eaters that might show up.
He kicked the boy slightly as a show of superiority and spit on his face.
"Death Eater scum."
Who would've thought he'd still have that kind of anger after so many years?
"Society will be better off with you in the slammers."
Harrison tended to keep a professional, warm demeanor, but his
darker
side sometimes came out. He was just fortunate to have curbed the blood cravings at the moment.
@Jaromir Krol

In all of the excitement, Lakelyn had ended up slipping out of consciousness again. She had been trying to crawl over to where the door was, hoping to be able to retrieve her wand in hopes that she could still do something and not be a burden. But the pain had been too much and she had once more passed out.
She only started to come to once more when she felt something being poured into her mouth, a familiar voice filling her ears. She swallowed, sputtering and coughing a bit but managing to swallow the potion.
"Macmillan?"
She asked as she opened her eyes, his face swimming in front of her still blurry vision. Was she dreaming?
@Hyacinth Macmillan
He practically glowed in excitement when Lakelyn woke up. Macmillan wouldn't have been able to forgive himself if he wasn't able to save his friend yet again.
"The Ministry's here! We're saved! We'll be fine!"
@Lakelyn Munroe
She heard her brother's voice. Indigo was here! She was unharmed, only the stunning spell had been used to get her here. It had been a sneak attack. She had never even saw it coming. She walked over to the door of her cell.
"Indi! I'm here. Does anyone have my wand?"
She could use wandless magic to some extent, it was part of the job but she always felt much more comfortable with her wand in her hand.
@Indigo Macmillan
They're really here? This isn't a dream?"
She asked Hyacinth, lifting her hand slowly to touch his face, as if trying to figure out if this was really happening or just some vision. He felt real! And she could feel the potion beginning to work, bringing her more strength. Her wounds were still pretty bad, probably infected by this point. But she felt strength for the first time, like she could actually maybe push through the pain. At least enough to get out of there.
@Hyacinth Macmillan
Jaromir grunted as he was kicked, and spat on at the top of his head. As he raised his head to look at him once more, the spit dribbled down the side of his face, and Jaromir closed one of his eyes. Disgusting.
"Morda w kubeł! Gówno!"
His insults wouldn't really be understood, but it wasn't as though it mattered. Even if he spoke in English, it would probably fall on dead ears. But, just in case:
"Fuck you."
@Harrison Jetson
He nodded smiling.
"Healer Jetson is here too. She should be able to heal your wounds. For now, we fight the best we can!"
Macmillan pulled out his wand.
"For right now I could manage a basic healing spell before we deal with one of those suits of armors. Tergeo."
@Lakelyn Munroe
Carina went wide eyed when Jaromir was suddenly taken out, "Jaromir!" She felt her anger rise when Jetson spit on him, "Get away from him!" She wanted to be able to get both of them out of there. But she knew it was too late. He had told her to run, she should have just done as she was told.
"Carina Malfoy, you have no choice but to surrender as will the rest of this vile organization when we find them. Do you want to do this the easy or hard way?"
@Carina Malfoy

Lakelyn attempted a smile, it was forced, but she tried.
"I'll fight the best I can."
She said, trying to sound more sure about it than she felt. She instantly felt a little bit better when he managed to at least clean her wounds. She grit her teeth as she sat up, it hurt a lot. But she pushed through the pain. She didn't want to be stuck in here any longer than she had to be.
"Can you help me up?"
Because she wasn't sure that she could actually get up on her own just yet. At least Hyacinth looked like he had escaped the worst of it, she was glad for that.
@Hyacinth Macmillan
"Amaryllis!"
Indigo went to her cell, trying to keep low amongst all the spells blazing overhead. Picking up something from outside of her cage, he handed it to her. From what he could recall, that was her wand. They all looked quite similar, sometimes.
"Here,"
He unlocked her cage, and couldn't help it - he threw his arms around her.
"Are you hurt? Are you okay?"
@Amaryllis Macmillan
Victoire ran around and she saw her brother. She gave him a great big hug.
"I do wish I had some poisonous mushrooms to throw in those pesky Death Eaters' mouths, I do! Let's fight together, you two, yep!"
@Louis Weasley
@Cherry Darling

So I'm a little left of center
I'm a little out of tune
Some say I'm paranormal
So I just bend their spoon
Before she knew it, Indigo was in front of her cage, opening the door and handing her her wand. She felt the familiar feeling of the wand in her hand and felt a little bit better for it. She hugged him back tightly, so glad that he was alright.
"I'm fine. Someone stunned me from behind and I woke up here."
She explained. She had been lucky. She released Indigo after a long moment.
"We have to help, I'm sure more of them will be coming."
She had to keep a cool head about this.
@Indigo Macmillan
Indigo nodded at her quickly. Amaryllis was a Ministry-level, trained, and highly qualified witch. It would be silly of him to try and protect her. They needed all the hands they could.
"I'm glad you're all right. Harrison has this. He and the other Aurors will put it to an end very soon."
He looked at his brother aiding to Lakelyn, and turned out of the cell again.
@Amaryllis Macmillan
Fred slowly got to his feet, and picked up Rose's wand again. Damn - if her wand got broken because of him, he wouldn't hear the end of it.
"Thanks, twat."
He nudged Indigo, and winked at Amaryllis.
"Where'd that Riddle bitch go?"
He asked Harrison, who appeared to be... enjoying himself.
@Harrison Jetson

Page 4 of 6 •
1, 2, 3, 4, 5, 6
---
Permissions in this forum:

You cannot reply to topics in this forum