current time
Apr. 2021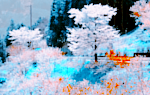 staff
Admin Xaria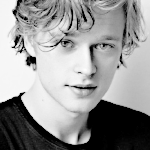 Admin Violet
Who is online?
In total there are
6
users online :: 0 Registered, 0 Hidden and 6 Guests :: 1 Bot
None
Most users ever online was
139
on Wed Jul 03, 2019 9:12 am
Credits
Skin & graphics made by Xaria. The Harry Potter franchise belongs to J.K. Rowling. All original characters belong to the respective user that made them along with their posts. No copyright infringement intended.
Page 3 of 6 •
1, 2, 3, 4, 5, 6
First topic message reminder :
It appeared Gabriella Riddle was telling the truth as the portkeys worked just as she said they would. That was great. Although a few simply wore a cloak and a mask taken from deceased Death Eaters, a good amount of the people involved in this part of the plan had taken the polyjuice potion to make it much easier to sneak through the building the prisoners were housed in; it was important that they did this as efficiently and quickly as possible so the Ministry can focus on all of the legal aspects once they get the Death Eaters quarantined for questioning. He briefly examined the wards of the building before sneaking in through a window.
"You guys know what to do,"
he said in a low voice glancing at the group that had come with him to the island.
"Do what you need to, I'll be contacting the Ministry and helping with the defense any way I can."
Harrison had faith that they would pull this off; he only had to hope that those in charge of the diversion were doing well.
He began splitting up from the group to show that it was time to end it all.
@Indigo Macmillan
@Doran Riddle
@Cherry Darling
@Amara Jordan
@Aloha Bill
@Reuben McDonald
@Maverick Cartwright
@Hermione Granger
@Pasithea Jetson
@Adam Flint
@Roxanne Weasley

---
"I love you more!"
Of course, it wasn't the time for that kind of verbal tennis match.
Cherry nodded as they went out of the cage together.
"Is it bad that I've really been wanting to strangle Carina and her psycho boyfriend for all the pain they've caused you?"
Probably not as this was war, but it was always good to get his thoughts she figured.
"Fred! That wasn't bad!"
@Louis Weasley
@Fred Weasley II
Harrison grinned widely when Fred quickly came to his aid.
"I don't see why they wouldn't personally, especially as you fought on this side. I would file an appeal while they're taking care of all of the legal ramifications. Since you were a prisoner, it may be prioritized."
He was basically a wizarding police officer and detective, but he felt as if he could give input on legal options for the most part.
@Fred Weasley II

"Baby, I'm on fire!"
He called back to Cherry, before shouting:
"Incendio!"
Part of his shoe caught alight.
"Ah wait - shit - I'm literally on fire 'ere. Wait --"
He stamped his foot a few times to put out the flames.
"I didn't understand much of what ya just said, mate. But yeah! Eat my legal ramifications!"
He cast another spell at a running suit of armour.
"This is wicked!"
@Cherry Darling
@Harrison Jetson

He gently took hold of Faye's wand and began walking out of the cell with her behind. Of course, a suit of armor crashed down towards them. What did he remember from class?
Okay, Narkissos may as well go reckless as Fred was doing nicely for someone who was wandless for years.
"Reducto!"
He aimed towards the knee areas hoping it would be enough to disorient the transfigured object.
@Faye Phiera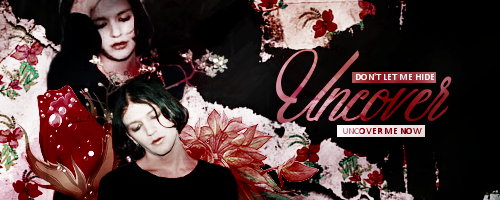 Once freed from his cage, he quickly went to grab one of the strength potions that were brought by the Order and went to Lakelyn's cage. Macmillan used a simple reducto to break the cage. He went to be at Lakelyn's aid. Was she even able to open her mouth? Gently, he opened her mouth and began pouring the vial's contents down it.
"Wake up, Lakelyn. Please..."
@Lakelyn Munroe
Victoire was so happy to have her wand again! She decided she was going to help out her sister as Louis had Cherry.
"Dommy! Ma soeur!"
she exclaimed as she got to her cell.
"I'm going to get you out, I am!"
She froze the lock and kicked it out of position with her foot. After budging it some, Victoire managed to open it.
"We have to fight those suits, we do!"
@Dominique Weasley

So I'm a little left of center
I'm a little out of tune
Some say I'm paranormal
So I just bend their spoon
Domonique heard the voices of the order and rushed for the door of the cell when she saw Victoire, "Vic! Get me out of here!" When the door was opened she rushed out and hugged her sister, "Let's do this." She said as she was handed her wand
@Victoire Weasley
Carina had been upstairs when she heard all of the commotion and made her way to the sound of chaos. She panicked for a moment when she saw everything going on, "Mack!" She shouted through the house for mackenzie as she ducked from a stray spell, "Watch it!" She shouted and sent a stinging jinx at someone
Mackenzie heard Carinas shout through the house and made her way to what she now knew was a battle. she couldnt wait for the blood shed. She gripped her wand and began flinging hexes and curses at people
Fred turned as he heard Carina's voice, and gladly made way towards her. Now... how did he do that silencing spell again? Wasn't there one where he could get stamp some tape over her mouth or something? As he dithered, Mackenzie appeared and hit him with a knockback jinx. He fell backwards, into Indigo.
"Expelliarmus!"
He tried that one at Carina, from on top of Indigo, who was desperately trying to push him off.
@Carina Malfoy
@Mackenzie Riddle

In what almost seemed like divine timing, many Ministry officials began raiding the island and have been covering any ground they could. A specific squad of aurors and hit wizards were sent down to the dungeons to help deal with the Death Eaters.

They began stunning and incarcerating any Death Eater they could get to.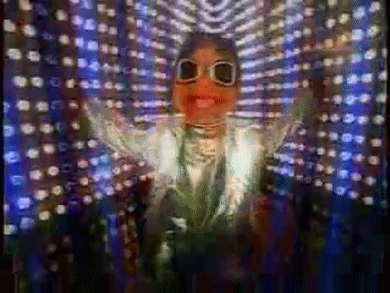 "Immobul--"

Fred knocked back into him.

"Argh! Get off me, you great lump!"


Carina managed to just dodge Fred's spell and pointed her wand at him, "Petrificus Totalus!" She didnt want to really hurt anyone else. She just wanted to get out. Get her and Jaromir out. Where the hell was he?
@Fred Weasley II
Oh hell no! Cherry looked at Louis with an extremely serious look on her face.
"You're allowed to hurt people who've done you wrong. I should've melted her face off like I did her boyfriend."
She pointed her wand at Carina.
"Baubillious! Confundo!"
@Louis Weasley
@Carina Malfoy
Mackenzie watched as Fred shot a spell at carina and quickly shot her own spell at him. The ministry was there, so she may as well go out in a blaze of glory, "Crucio!" She shouted fueled by rage and anger, "Fuck you, weasley!
@Fred Weasley II
Harrison's priorities quickly changed as two young Death Eaters made their way down to the dungeon. It felt really nice to have Ministry back up as well. He created a shield that covered him and whatever prisoners were in his vicinity.
"Congratulations, you two. You just gave yourselves a one way trip to potentially Azkaban! Stupefy!"
@Carina Malfoy
@Mackenzie Riddle

Carina quickly threw up a protection around her, "Protego." She glared at Cherry when she saw she was the one who sent the hexes, "you stupid fucking bitch! Ever Statum!" She wanted revenge for what she had done to Jaromir, "You're done!" She saw Jetson and began to really panic. What the fuck had Mackenzie gotten her into? "MACK! DO SOMETHING!"
@Cherry Darling
@Harrison Jetson
Narkissos really enjoyed having this chance to try and humiliate
those
two. He aimed his wand at Carina's face and quickly said,
"Furnunculus!"
@Carina Malfoy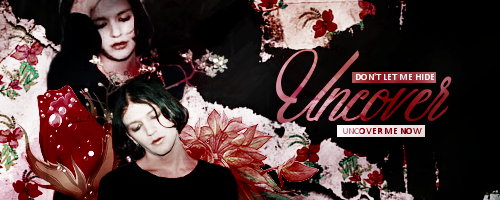 Carina felt Narks spell whiz by her face and glared at him, "Asshole! Densaugeo!" She was tired of Jetson and his fucking attitude.
@narkissos Jetson
Cherry had gotten briefly thrown backwards. Ugh! At least this time it was just about the whole room going against Carina.
She gave Louis a kiss before basically dragging him over to where Harrison was. It would be easier to do more damage from there.
@Louis Weasley
Just as he got off from Indigo, Mackenzie's curse hit him square in the chest. He dropped to his knees as the pain felt as though it was ripping out his heart. Intense pain meandered its way through all of his synapses, until he started to shout out, despite not wanting to give her that sort of satisfaction.

"Argh you cunt!"

He gripped his chest, shaking, as he fell sideways to the floor. It was okay, though. It didn't matter. The Ministry were there, and they were done.



Louis stuck around Cherry, using defensive spells to try and spare them both from behind hit. Making way towards Harrison and the rest of the Ministry, he pointed his wand at Mackenzie, and threw a disarming spell at her.
@Mackenzie Riddle
As Narks had her wand and was using it against the two girls, Faye clutched his shoulders and hid behind him, screaming occasionally as some spells narrowly missed her.
This whole newfound freedom thing was going well until Mackenzie and Carina had come down. At least the Ministry were there... Eloisa kept moving around to hide. She wasn't built for this kind of fighting!
Seeing Fred slump to one side after being hit, he couldn't just leave him to suffer.

"Episkey!" He sent a healing spell at him to try and subdue the effects of the curse.




Page 3 of 6 •
1, 2, 3, 4, 5, 6
---
Permissions in this forum:

You cannot reply to topics in this forum