current time
Apr. 2021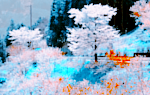 staff
Admin Xaria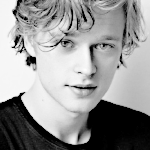 Admin Violet
Who is online?
In total there are
3
users online :: 0 Registered, 0 Hidden and 3 Guests
None
Most users ever online was
139
on Wed Jul 03, 2019 9:12 am
Credits
Skin & graphics made by Xaria. The Harry Potter franchise belongs to J.K. Rowling. All original characters belong to the respective user that made them along with their posts. No copyright infringement intended.
Page 2 of 6 •
1, 2, 3, 4, 5, 6
First topic message reminder :
It appeared Gabriella Riddle was telling the truth as the portkeys worked just as she said they would. That was great. Although a few simply wore a cloak and a mask taken from deceased Death Eaters, a good amount of the people involved in this part of the plan had taken the polyjuice potion to make it much easier to sneak through the building the prisoners were housed in; it was important that they did this as efficiently and quickly as possible so the Ministry can focus on all of the legal aspects once they get the Death Eaters quarantined for questioning. He briefly examined the wards of the building before sneaking in through a window.
"You guys know what to do,"
he said in a low voice glancing at the group that had come with him to the island.
"Do what you need to, I'll be contacting the Ministry and helping with the defense any way I can."
Harrison had faith that they would pull this off; he only had to hope that those in charge of the diversion were doing well.
He began splitting up from the group to show that it was time to end it all.
@Indigo Macmillan
@Doran Riddle
@Cherry Darling
@Amara Jordan
@Aloha Bill
@Reuben McDonald
@Maverick Cartwright
@Hermione Granger
@Pasithea Jetson
@Adam Flint
@Roxanne Weasley

---
Cherry ran up to Louis' cage, and she began to feel the potion wear off having been the first to take it. Perfect timing!
"Louis, it's me Cherry..."
He did not look to be in the best shape, which greatly concerned her, but she was so thankful that he was still alive and in one piece.
@Louis Weasley
Macmillan lit up when he had heard Harrison as a transfigured Indigo was right in front of him.
"It's about time! Get me out then! I need lots of vitamins, but I'm still mobile at least..."
@Indigo Macmillan
Rose didn't know what she would have done without Fred there with her. She had been so terrified and that horrible Lochlan Riddle had only made her even more terrified. She wasn't sure how long she had been there when she heard more people coming down into the dungeon. At first, she cowered back into Fred.
Then she heard her mother's voice and she immediately lifted her head.
"Mum?"
she said in an excited but hoarse whisper. Her mother had come to save them, just like she had hoped that she would.
"Fred, we're saved!"
she said as she grabbed his arm.
@Hermione Granger
@Fred Weasley II
Lakelyn had fallen unconscious once more. She had been severely injured when she had been captured, the Death Eater who had taken her had used the severing curse on her, her whole body was covered in relatively deep cuts that hadn't been treated. Even moving caused her pain. When she did begin to stir, though, it was to voices out in the hall. She whimpered slightly in pain as she saw someone come to her cell and toss her wand in through the bars to her. Not that it would do her a lot of good. She wasn't even sure she could walk out of there let alone fight her way out.
After getting a better look at the prisoners, especially his son, Harrison immediately sent messages to Pasithea and Reuben telling them to head down to the dungeons immediately stating that they needed healing and nourishment so they could, at least, be brought back to an adequate amount of strength.
@Pasithea Jetson
@Reuben McDonald

Maverick was still not happy about the fact that his sister insisted on fighting and being part of the whole distraction. But he had already made the decision that he would come to the island to fight in case anything went wrong. He still looked like the Rosier man who he didn't even know his name but he was hoping that would be enough to keep him from being noticed right off. He hung back a bit when the others went down, guarding the staircase in case anyone would walk inside.
Thanks to the mask and robe, Reuben was fortunate enough to not have gotten caught. He unveiled his mask to the polyjuiced person on the staircases. "Got me some folks to nourish."

He got access to the dungeons and used his magic to allocate water and protein bars to everyone.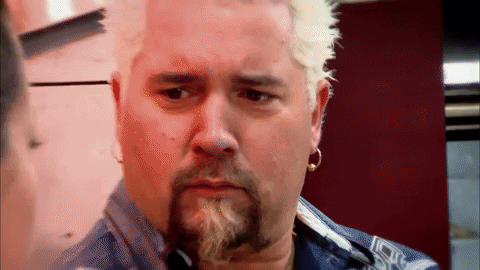 It may have been a big oversight for Riddle, but at least Fred was able to better protect Rose. He held her closely against him and looked over his shoulder to the source of the sound, seeing the Riddle girls. But then, surprisingly, Hermione. As the realisation hit him, he released a great breath and something of a relieved chuckle.
"Yeah, it's gonna be alright now, Rose,"
He said, taking Rose over to the edge of the cage where she could see and touch her Mum's hand.
"Oi, Jetson. Get any spares for me?"
He asked, meaning the wands.
When food was given to him, he took it gratefully and started wolfing it down.
@Rose Granger-Weasley
@Harrison Jetson

Victoire perked up happily when she saw who all of the people who were coming down to the dungeons were. Surprisingly, she hadn't gone through as much abuse as others although she definitely could use some vitamins and minerals. She quickly ate the protein bar and drank her water and excitedly stood up as she used her wand to get out of the cage.

So I'm a little left of center
I'm a little out of tune
Some say I'm paranormal
So I just bend their spoon
He felt his body slowly return to normal, and was quite grateful for it. The only thing was the bra, which was now digging into his chest painfully. He started doing a weird sort of wriggle to try and free himself of the blasted thing, then chucked it at his brother.
"We just need to find out how to get the cages open first."
He took some food and water from Reuben, and handed it to him.
"Amaryllis and Poppy... are they here?"
@Hyacinth Macmillan
"Cherry..."
He said, vaguely, smiling.
But he closed his eyes. He wanted to see her, he wanted to hold her in his arms, but the strength of his body was depleting. He needed some kind of potion, fast.
@Cherry Darling
Harrison glanced over at Fred and began digging through his pockets to see if he had anymore.
"I don't. Luckily, I've been trained in wandless combat. You can use my wand as long as you make sure to return it in one piece. I already need to get my son a new one."
@Fred Weasley II

'I'll get you out of there, don't worry!"
She could feel the cloak digging into her body as she gradually returned to normal. Cherry was wondering just how simple opening the cages could be if the door was opened with a standard unlocking spell.
How weak was he? Whoever did this was going to have to face her wrath!
Nobody
was allowed to hurt her Louis.
"I'll be back."
She went to grab a strength replenishing potion and managed to open through the cage to bring it to Louis. Opening the vial, Cherry sat him up along her.
"Open your mouth, I'm going to give you a potion."
@Louis Weasley
"Yeah, they're here. Lakelyn too. Lakelyn's in the worst shape out of us."
He quickly drank the water.
"Once you get the cage open, I'll help with them. It's the least I could do."
It was a miracle that Macmillan's wand was still in one piece considering the encounter with Matilda.
@Indigo Macmillan
Finally! Bill knew the Order wouldn't let them down. After consuming the rations given, he smirked satisfied to have been given something small but substantial. Since it appeared from previous tortures that magic could be used in the cages, he quickly said a few incantations to try and free himself. He could only hope that Fleur was around helping somewhere.
Meanwhile, back in Hogsmeade, Lochlan was with the other death eaters holding off the others' pursuit. They had joined together and were striking with force, but they were managing to hold them off for the most part.

The cages are opening.

An alert system was triggered back at the island, tied to his crystal. When that system was triggered, dozens of armour suits were set to spring to life and fight them back inside their cages. He only hoped, without the majority of the death eaters being there, that his transfigured defences would triumph.

"Meddling insects!" He cursed, sending a shock wave through the air to push back the wizards in his path. Now, he was really angry.
There was a heavy
BOMP
from the floor above. Then the clanking of the armour taking arms and stomping in the direction of the dungeons.
The first one emerged in front of Harrison.
"Resistance is futile,"
It said, in a mechanically cold sort of voice.
"Go back to your cage. Or measures of force will be deployed."
It took an offensive stance with its weapon.
@Harrison Jetson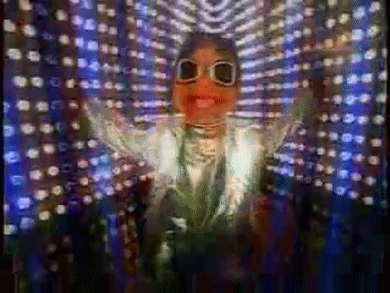 It was all going good until animated suits of armor stood around them. Naturally, there ended up being one right in front of him.
"Glaucius tria. Bombarda maxima."
Hopefully that would do the trick.
@Cousin Skeeter

Louis was vaguely aware of her being there, and opened his mouth in response. As the potion trickled down into him, it took a few moments for it to take effect. He felt warmth return to him, and his head disperse the fog. He sat upright, and looked at Cherry.
"Cherry, you're okay..."
He flung his arms around her, and held her close to him, tightly.
"I was so worried..."
@Cherry Darling
Cherry watched as Louis was beginning to return to his normal self. Of course, he had lots of injuries, but those could always be healed. She wrapped herself around him tearing up.
"I was so worried! I couldn't do anything as I-I didn't know if you were okay..."
She looked up briefly and saw suits of armor around Harrison.
"Do you have your wand in here..? It looks like we'll have to fight together."
@Louis Weasley
As Harrison was already occupied with a suit of armour, Fred quickly nabbed Rose's wand.
"Sorry Rose. Just borrowin' it. Stay close to your Mum!"
Grinning, he flew out of the cage and took particular delight in performing the first spell he'd done in five years:
"Reducto!"
Thankfully, these sorts of boomy bangy spells were exactly the ones he remembered how to perform. The armour's head exploded and its body slumped.
"Haha! WOO!"
Sod the food and potions, the action was enough to give him life again!
@Rose Granger-Weasley
@Harrison Jetson

Narkissos smiled. His dad really did come to save them! That was the one thing that kept him going. He had no wand... Fuck.
"Faye, do you have your wand? We can take turns with it."
@Faye Phiera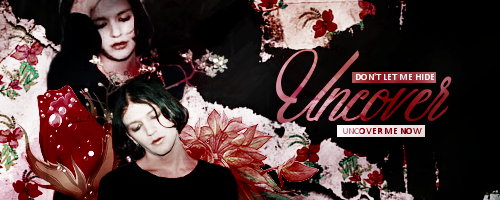 "I love you so much,"
He whispered, his voice cracking as tears rolled down his cheeks.
Of course, he never wanted to let go. There were strange sounds and bangs and general chaos going on around the corridor, but he seemed to have blanked it out for the time being. He kissed the side of her head and held onto her tightly.
"My wand..."
He uttered, stupidly, opening his eyes and seeing it lying on the ground nearby the cage door.
"Okay... but stay near me!"
He picked it up and also took hold of her hand, peeking outside of the cage at the armour suits.
@Cherry Darling
Faye rushed into his cell, and simply handed her wand to him.
"Narks..."
She said, smiling widely, wanting to hug him. Instead, she stood slightly behind him and grabbed onto his back.
"You were always better at this sort of magic than I was..."
She told him, enjoying being near him and in his protection.
@Narkissos Jetson
"Reducto!"
Having as much fun as he undoubtedly was, he ended up blasting a hole in the wall beside where Indigo was, showering him with a fine powder of debris.
"Oops!"
But he just laughed.
"Jetson - bit of a weird time to bring this up, but ya think the Ministry can soddin' pardon me after this?!"
@Harrison Jetson

Page 2 of 6 •
1, 2, 3, 4, 5, 6
---
Permissions in this forum:

You cannot reply to topics in this forum