current time
Apr. 2021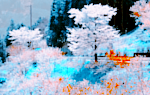 staff
Admin Xaria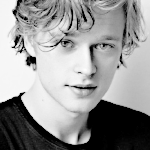 Admin Violet
Who is online?
In total there are
5
users online :: 0 Registered, 0 Hidden and 5 Guests
None
Most users ever online was
139
on Wed Jul 03, 2019 9:12 am
Credits
Skin & graphics made by Xaria. The Harry Potter franchise belongs to J.K. Rowling. All original characters belong to the respective user that made them along with their posts. No copyright infringement intended.
Page 6 of 6 •
1, 2, 3, 4, 5, 6
First topic message reminder :
It appeared Gabriella Riddle was telling the truth as the portkeys worked just as she said they would. That was great. Although a few simply wore a cloak and a mask taken from deceased Death Eaters, a good amount of the people involved in this part of the plan had taken the polyjuice potion to make it much easier to sneak through the building the prisoners were housed in; it was important that they did this as efficiently and quickly as possible so the Ministry can focus on all of the legal aspects once they get the Death Eaters quarantined for questioning. He briefly examined the wards of the building before sneaking in through a window.
"You guys know what to do,"
he said in a low voice glancing at the group that had come with him to the island.
"Do what you need to, I'll be contacting the Ministry and helping with the defense any way I can."
Harrison had faith that they would pull this off; he only had to hope that those in charge of the diversion were doing well.
He began splitting up from the group to show that it was time to end it all.
@Indigo Macmillan
@Doran Riddle
@Cherry Darling
@Amara Jordan
@Aloha Bill
@Reuben McDonald
@Maverick Cartwright
@Hermione Granger
@Pasithea Jetson
@Adam Flint
@Roxanne Weasley

---
Indigo immediately put his hand firmly on Fred's chest, to stop him from advancing any further. Glowering at him, he said:

"Let's not give Weasley any funny ideas when you touch his arm," He muttered bitterly, annoyed. No one should be flirting with his precious sister, least of all someone like Fred Weasley. "I'll do it." If he must. Or she probably would.

He pulled Fred's arm angrily ("Ow! Steady on mate!") and used the spell: "Tergeo." Then shoved it back at him pointedly, giving him a very challenging sort of look.
Rubbing his arm after Indigo almost pulled it from its socket, he smirked at him.
"Your bedside manner could use some work, mate."
He looked at Amaryllis again, completely ignoring Indigo's glares now.
"Wanna do this, then?"
@Amaryllis Macmillan

Amaryllis shook her head at her brother's antics. He was always so protective of her and Poppy. It was almost like he tried to take on the role of older sibling instead of she and Poppy being the eldest. It was cute most of the time, but she did sometimes get exasperated.
"Don't be silly, Indie."
She said with a tisk, though she let Indigo clean the wound himself. That was as far as Indigo went though and Amaryllis just sighed. She then took hold of Fred's arm much more gently.
"Vulnera Sanentur"
She said as she watched the cut stitch itself up quite neatly.
@Indigo Macmillan
@Fred Weasley II
Fred was glad that Amaryllis didn't really listen to Indigo. No one did, thankfully. She stepped forward and was in precise, and professional aid of his wound - he watched as the stitches neatly aligned themselves against his wound, and he was impressed. It was like artistry. Smirking at Indigo, he received a nice glare of contempt back.
"Bet ya could've stitched my name in there if I'd asked,"
He said, all smiles and nudges at her. Indigo sighed in annoyance.
"Ya know, thinkin' about it now, she probably got caught by the other Ministry people,"
He said, watching Amaryllis. Trust the power of a beautiful girl to have him questioning motives.
"They didn't hurt you, did they?"
He asked her, being all... valiant.
@Amaryllis Macmillan

Page 6 of 6 •
1, 2, 3, 4, 5, 6
---
Permissions in this forum:

You cannot reply to topics in this forum