current time
Apr. 2021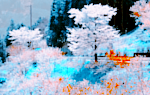 staff
Admin Xaria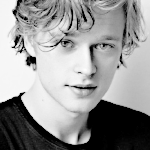 Admin Violet
Who is online?
In total there are
4
users online :: 0 Registered, 0 Hidden and 4 Guests :: 1 Bot
None
Most users ever online was
139
on Wed Jul 03, 2019 9:12 am
Credits
Skin & graphics made by Xaria. The Harry Potter franchise belongs to J.K. Rowling. All original characters belong to the respective user that made them along with their posts. No copyright infringement intended.
Page 5 of 6 •
1, 2, 3, 4, 5, 6
First topic message reminder :
It appeared Gabriella Riddle was telling the truth as the portkeys worked just as she said they would. That was great. Although a few simply wore a cloak and a mask taken from deceased Death Eaters, a good amount of the people involved in this part of the plan had taken the polyjuice potion to make it much easier to sneak through the building the prisoners were housed in; it was important that they did this as efficiently and quickly as possible so the Ministry can focus on all of the legal aspects once they get the Death Eaters quarantined for questioning. He briefly examined the wards of the building before sneaking in through a window.
"You guys know what to do,"
he said in a low voice glancing at the group that had come with him to the island.
"Do what you need to, I'll be contacting the Ministry and helping with the defense any way I can."
Harrison had faith that they would pull this off; he only had to hope that those in charge of the diversion were doing well.
He began splitting up from the group to show that it was time to end it all.
@Indigo Macmillan
@Doran Riddle
@Cherry Darling
@Amara Jordan
@Aloha Bill
@Reuben McDonald
@Maverick Cartwright
@Hermione Granger
@Pasithea Jetson
@Adam Flint
@Roxanne Weasley

---
She glanced down at a restrained Jaromir and at Carina.
"I should've killed him the moment he put a hand on Louis."
Cherry pointed her wand at Carina now that she was cornered.
"Melofors. That'll cover up that ugly mug of yours."
@Carina Malfoy
"If we're lucky, she was taken down,"
Harrison murmured to Fred. He was really enjoying the sight of seeing Death Eaters be so vulnerable.
@Fred Weasley II

"Brutal, Chezza."

He looked at Cherry, and laughed. His new nickname for her - Chezza - had apparently taken over. He probably wouldn't use her actual name again.

"Pff - no more action, then?" He sighed, seeing all the debris of broken armour suits all over their feet. "That's a shame. Kinda wanted to see you take someone out, Indi. Ya such a wimp usually."

He thumped him on the shoulder.

Matilda had been in just her underwear when the riot had gone on in Hogsmeade. Wrapping a very unflattering black robe around her, she had got to the scene and they managed to push them back. But, by order of her Father, she went back to the island. The security system had been triggered, and their prisoners were out of their cages!

Ditching the robe, she rushed down the stairs in suspenders. Well, sex appeal may work in her favour, maybe?!


Miriam wound up returning to the island on Lochlan's orders. The Ministry was there. She really wanted to keep her job if possible; she needed the money! Seeing the aurors, she raised her arms. "Arrest me. I'll cooperate."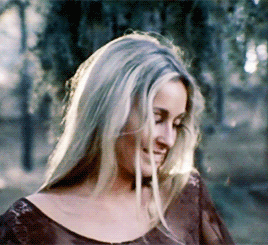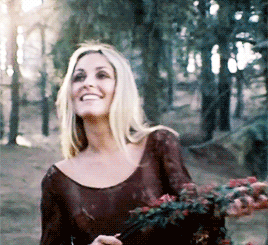 When no one is around, my dear
You'll find me on my tallest tiptoes
Spinning in my highest heels, love
Shining just for you
Although he was freed, Reed watched everything from his cage. It almost felt safer to be in there than to join the makeshift battlefield.
Theodore had been caught by the Ministry, and brought down to join the rest of them. He put up something of a fight, killing a few of them who he had once worked with, but they had finally strung him down and got him bound in ropes. It was particularly displeasing to see Miriam put up her hands in surrender, although he had a feeling that she wasn't really in it for the true ideals.
"That idiot and his repugnant spawn..."
He muttered, glaring at Medea.
"Who betrayed us? Someone must have."
@Medea Riddle

Medea was struggling against the ropes that bound her.
"I don't know! Mats might know, go ask her!"
@Theodore Nott

"Mr. Nott, how nice of you to join us! I think you'd look dashing in prison orange."
How many more covert Death Eaters were in the Ministry?
"To answer your question, two members of the Riddle family have defected to the Order. This ends now."
@Theodore Nott

Carina glared at Cherry when she did her stupid little spell. She smiled a wicked grin and stepped forward before bringing her fist back and swinging for her jaw, "You did that to Jaromir. You better hope I never find you." She then turned to Jetson and hung her head, "Let's get it over with."
Cherry simply blinked at that
punch
.
"That didn't really hurt."
Being a 'whale,' in Carina's words, had its perks she supposed.
"Don't worry, I'll make sure you two never step around Louis and I again."
Being in the refuge had her seriously consider legal options as the feud had gotten personal and threatening. She wrapped her arm around Louis' waist really not wanting to be too far from him.
@Carina Malfoy
Bill had been fending off the suits of armors when everyone had become focused on the Death Eaters. He was so thankful his children were fine, but his mind couldn't help but drift to his wife. Where was Fleur? Was she in Hogsmeade still? He just wanted her to be safe.
Louis was shocked when Carina approached Cherry, and he tried to pull her back. She punched her in the side of the face. Louis put his arms around Cherry and stared in bewilderment at Carina, holding her close to him.
"Are you okay? Let me look at you..."
He looked over her face worryingly, and performed a quick spell to ease any discomfort felt. But when he had locked eyes with her, he was smiling. He didn't know when he was going to see her again. But now... she was right here with him. Dominique, Victoire and his Dad were also safe...
Louis smiled at both of his sisters, feeling at ease once more.
@Cherry Darling
Theodore merely curled his nose in disgust of Jetson, and turned his eyes away.
"Two defected..."
Seeing as Medea and Mackenzie were there, and he thought he heard Matilda's voice, that could only mean that these 'two' were the ones not present. He couldn't imagine that Lochlan's wife would go against him. It had to be his rotten children, didn't it?
"There's still others in Hogsmeade. A good number, too. This isn't your hour of glory yet, Jetson."
@Harrison Jetson


"Fuck it. I'm gonna find that Riddle bitch. Who's with me?"

He looked around eagerly at the others.

"Your arrogance desecrates you, and will be your undoing,"
He spat back at him,
"I've thinned away your so-called numbers quite nicely, I'd say. And without the Ministry in Hogsmeade, what do you think is happening to those you left behind?"
@Harrison Jetson

"This was planned, you fool."
Wasn't it obvious?
"I've thinned out your already small numbers through a game of rooftop friendly fire. News flash: the Hogsmeade front weren't totally without footing. I'm sure the Ministry have some people over there as well seeing that I called them down."
@Theodore Nott

Matilda, now in binds, was thrown down beside her sister. She groaned.
"It was Gabby. It must have been. I should have known when she hurt me! I shouldn't have let her go! I should've taken her straight to Dad!"
Moaning, Mats rested her head on Medea's shoulder.
@Medea Riddle
"'Some people'?"
Theodore laughed.
"Perishing in fiendfyre flames, I suspect. Well done, Jetson. It will be nice to see their deaths on your conscience."
@Harrison Jetson

"Must not be very successful then if the actual Riddles have returned to the island only to be incarcerated. Being a Death Eater isn't a substitute for an agreeable personality."
@Theodore Nott

"How about you, Amaryllis? Ain't it Amaryllis? You're a... Ministry person, right?"
He grinned innocently at her. She was very pretty. Indigo was right about something, there.
"I'm Fred,"
He greeted, apparently using this as an opportunity to talk to her. He probably could've done with a wash first, though. He didn't think of that. Damn.
@Amaryllis Macmillan

Cherry looked at Louis just so grateful that she was able to save him again; she wouldn't know what she'd do if she wasn't able to.
"I'm fine,"
she assured softly with a small smile.
"Bit hungry though..."
@Louis Weasley
Amaryllis smiled at Indigo as she stepped out of her cage. It seemed that he was correct and Jetson and the others had things pretty well cleared up. It seemed like the Death Eaters who had come were already in custody and Amaryllis was glad for it. She was tired and more than a little malnourished. She ran one hand through her long blonde hair, oh, she probably looked like a mess!
Then she heard her name spoken and turned to see the man who had spoken. She didn't recognize him but she smiled none the less and nodded.
"Yes, I do work for the ministry."
she hadn't expected to meet anyone at a time like this.
"are you alright? You're the one that helped the little girl, aren't you? Oh! Your arm! Can I?"
she gestured to the large cut on his arm, asking permission to patch it up.
@Fred Weasley II
Wow. She may have had a posh voice, but she was really nice. Nothing like her snobby brother! Merlin, she was pretty. He should probably actually try listening to what she was saying instead of just staring at her...

Little girl? Who was the little girl?

"Oh, yeah, Rose. My cousin," He said, looking modest. Slightly surprised at her wanting to see to his injury, he couldn't stop grinning. "Uh, yeah, alright then... hah..." He started to move towards her, but a fierce hand pushed him back.

Page 5 of 6 •
1, 2, 3, 4, 5, 6
---
Permissions in this forum:

You cannot reply to topics in this forum