current time
Apr. 2021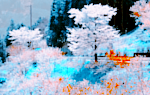 staff
Admin Xaria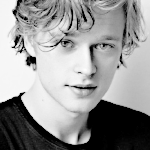 Admin Violet
Who is online?
In total there are
8
users online :: 0 Registered, 0 Hidden and 8 Guests
None
Most users ever online was
139
on Wed Jul 03, 2019 9:12 am
Credits
Skin & graphics made by Xaria. The Harry Potter franchise belongs to J.K. Rowling. All original characters belong to the respective user that made them along with their posts. No copyright infringement intended.
Page 1 of 6 • 1, 2, 3, 4, 5, 6
It appeared Gabriella Riddle was telling the truth as the portkeys worked just as she said they would. That was great. Although a few simply wore a cloak and a mask taken from deceased Death Eaters, a good amount of the people involved in this part of the plan had taken the polyjuice potion to make it much easier to sneak through the building the prisoners were housed in; it was important that they did this as efficiently and quickly as possible so the Ministry can focus on all of the legal aspects once they get the Death Eaters quarantined for questioning. He briefly examined the wards of the building before sneaking in through a window.
"You guys know what to do,"
he said in a low voice glancing at the group that had come with him to the island.
"Do what you need to, I'll be contacting the Ministry and helping with the defense any way I can."
Harrison had faith that they would pull this off; he only had to hope that those in charge of the diversion were doing well.
He began splitting up from the group to show that it was time to end it all.
@Indigo Macmillan
@Doran Riddle
@Cherry Darling
@Amara Jordan
@Aloha Bill
@Reuben McDonald
@Maverick Cartwright
@Hermione Granger
@Pasithea Jetson
@Adam Flint
@Roxanne Weasley

Cherry was polyjuiced as Medea and she was having a somewhat difficult time trying to act like her. If she was lucky, this would wear off by the time she got down in the dungeons to get Louis and anyone else she was able to. She looked over at Indigo/Matilda and Doran.
"I guess we should start heading down then..."
@Indigo Macmillan
@Doran Riddle
Reuben chose to hunker down somewhere until he was given a signal to do his thing as he had only come along to provide food and water to those who need it, and it was important that the prisoners got freed first. He could only hope nobody would catch him under a bed.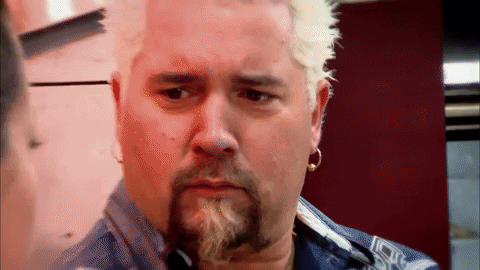 It looked as though they were the Riddle children dressed in death eater robes. Now they were actually in there, he was beginning to feel his heart hammer wildly against his chest. This wasn't something he wanted to do. He wished he was back home, drinking tea, reading about all this happening in the paper. Far, far away from it all.
Being right in the middle of it was the last place he'd expected to be.
"R-right... okay. You - er - Doran, I mean. Should we use this staircase or the other one?"
He asked, pointing at the map. His hands were shaking. Or, at least, Matilda's were.
"We want the one where it's less likely to bump into the actual Riddles..."
@Doran Riddle
@Cherry Darling
((We'll say these three are already separate from the rest kinda lol))
Theodore was coming the other way when he saw three of Riddle's children standing around in the corridor. Although they were partially hidden, he could see their flaxen hair and some of their features. He hated all of that man's children. They had absolutely no self-restraint, and did whatever they wanted. They lacked discipline.
He went up to them.
"What are you two doing around here again?"
He demanded to the twins, then looked at the boy.
"I believe your Father has been looking for you."
@Doran Riddle
@Indigo Macmillan
@Cherry Darling

Shit. It was improvisation time. Cherry glanced at the other two to follow along with her. How did Medea speak again?
"Mats and I found our little squirt of a brother around Hogsmeade, so we're catching him up on the business."
She was hoping that she sounded believable.
"We're going to go down to the dungeons."
That shouldn't be
too
suspicious.
@Theodore Nott
@Indigo Macmillan
@Doran Riddle
When the man approached, Indigo flinched and started to panic. But then, he reminded himself, it would be a
bit
suspicious if Matilda Riddle started running away from him in fright. Cherry seemed as cool as a cucumber when she spoke to him, but Indigo couldn't even look up into his eyes.
He recognised this man, but he wasn't entirely sure of his name.
He had to say
something
. He was certain Matilda wouldn't just stay silent at this point, she was always doing something... promiscuous...
"That's right, handsome,"
Indigo said, finally lifting his head up and managing a flirtatious smirk.
"Don't be so mad at us, big boy. We're doing exactly what we're being told..."
He curled his hair around his finger, and suddenly appeared to be enjoying himself...
@Cherry Darling
Cherry had grown concerned when Indigo froze at first, but she quickly grew relieved when he suddenly got into character.
"Mats, what did I tell you about flirting with a married man?"
There was a
lot
of irony in that statement.
"It isn't fair that we don't get to have as much fun, is it?"
@Indigo Macmillan
Theodore narrowed his eyes at Medea, and then switched to looking at Matilda. Honestly, she was the most depraved. He curled his nose up disgust as she spoke to him in that manner.
"If you were my daughter, I'd be washing your mouth out!"
He snapped, although there was a moment of lingering about his gaze. He eyed Medea again, not enjoying the conflict going on in his head.
"Very well. Just have it done quickly! This isn't a playground!"
And on that note, he straightened his suit and marched away.
@Cherry Darling
@Doran Riddle

When he was sure that he'd left, Indigo immediately turned to Cherry and gave her a very stern glare.
"Very funny,"
He snapped, and started walking towards the staircase now.
"Now that we've been seen, though, we need to pick up the pace. If he comes into contact with the real Riddles, he'll start asking questions."
@Cherry Darling
"If the diversion worked, they may still be in Hogsmeade..."
It seemed to have worked in the sense that nobody seems to have come to the island after them.
"I just hope we are able to return to ourselves soon... I feel so naked like this!"
@Indigo Macmillan
With a good amount of acting, Harrison had managed to find where all of the wands were stored. Good. He just had to figure out how light the security was, grab as many as possible, and get down to the dungeons as he waited for Ministry assistance.

He sighed seeing some broken wands. Quickly, Harrison used his resources to identify them so he knew who needed to visit Ollivander's once freed.

"I hope so. Come on."
They followed the map down to the dungeons, but Indigo stopped very suddenly.
"Stop. There's several charms in front of this door..."
He took out his wand, and started doing some counter-charms to the area. He did all those that he knew of, but for some reason it
still
looked as though there were enchantments in place.
"Any ideas?"
@Cherry Darling
Hmm...
"What if it's simpler than we think? There didn't seem to be any intruder enchantments in place. Alohomora."
@Indigo Macmillan
Something went
click
and Indigo raised his brow. He reached out for the door handle, and opened it. It creaked open. Nothing else appeared to be barricading the door.
"That can't have been it, surely,"
He said dumbfounded. But as they went down the stairs, he thought he could hear voices. Indigo paused and listened in to them.
"I think I recognise that voice... I think it could be them. Louis and the others."
@Cherry Darling
Having been assigned to the role of lookout, Bill stood outside on the lookout for Ministry officials and/or Death Eaters. He had camouflaged himself into the surroundings so he wouldn't stand out.
Cherry actually didn't expect that to work. She glanced over at Indigo as they went down the steps; hopefully Doran was catching up just fine.
"We can't hesitate much longer! I need my Louis!"
@Indigo Macmillan
"There may still be death eaters down there, so we need to still stay in character..."
Indigo could scarcely believe that he was acting this way. It was as though he had forgotten to feel fearful about it anymore. This could really be it: the diversion had worked and they were moments away from freeing the prisoners. He just never knew, in a million years, that he'd had something to do with it.
"Also there's the matter of opening the cages as well. Gabriella's information seems to have been right thus far, though."
Descending the stairs, he saw that there was no other death eaters around. There were the cages, all lined up together like Gabby said.
"Hyacinth?"
He asked, quietly, but still as Matilda.
@Hyacinth Macmillan
@Cherry Darling
Hermione had gone around and found where Harrison was. The two had gone down to the dungeons together and noticed that the one group of three had gotten down there quickly. This was great! They just had to hope that the Ministry would arrive soon.
She nodded.
"Good idea. Once we know we're the only ones down there, we can only hope the Ministry gets here and that the potion wears off."
Thankfully, there were no Death Eaters down there. All this waiting and crying was worth it. She would finally get to reunite with Louis.
"Louis?"
@Indigo Macmillan
@Cherry Darling
Though something about it seemed a bit different, Macmillan went towards the bars of his cage to look at "Matilda."
"I am not going down on you again!"
@Indigo Macmillan
Indigo turned. There was his brother. He looked like he'd been through the mill a bit, and was severely undernourished. He could see cuts and bruises maybe here and there, but there didn't appear to be anything extremely severe.
"Hyacinth!"
He cried, going to his bars.
"Thank goodness y— what? No... hang on. Why..."
He shook his head.
"It's me,"
He whispered,
"Indigo. We've come to get you all out."
@Hyacinth Macmillan
Harrison had gotten down to the dungeons and saw the young ones already trying to help. He smiled. Going cell by cell as he could, he gave everyone their wand back if it wasn't broken.

"The Ministry are on their way. If you have been returned your wand, fight as needed. If not, it's broken and we'll worry about it later. Help each other out."

Louis was lying on the floor of his cage.
His head was spinning, and his vision had gone blurry. It wasn't just the lack of water and sunlight and other things, but also the things he had to endure from the death eaters.
The voice he heard outside of his cage was very faint. He turned his eyes to see a blonde looking around.
"Mackenzie? Carina? Who..."
@Cherry Darling
Hermione began looking around for her daughter. She needed to know if she was alive! It took her a bit, but she found the cage she was situated in.
"Oh, Rosie!"
Poor baby looked so battered! She wanted to give her a huge hug!
"I'll get you out, sweetie. You too, Fred."
She began trying all sorts of things until she unlocked the cell.
@Rose Granger-Weasley
@Fred Weasley II
Page 1 of 6 • 1, 2, 3, 4, 5, 6
---
Permissions in this forum:

You cannot reply to topics in this forum