current time
Apr. 2021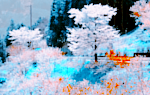 staff
Admin Xaria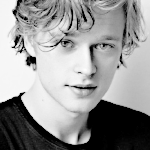 Admin Violet
Who is online?
In total there are
6
users online :: 0 Registered, 0 Hidden and 6 Guests
None
Most users ever online was
139
on Wed Jul 03, 2019 9:12 am
Credits
Skin & graphics made by Xaria. The Harry Potter franchise belongs to J.K. Rowling. All original characters belong to the respective user that made them along with their posts. No copyright infringement intended.
As soon as he had decided that the Death Eaters should hold prisoners on the island, Lochlan knew that he had to get one of the Cartwright children. Or the Mother. But as soon as he had one, that's when he could start making negotiations with their family. He generally wished to humiliate, threaten and control them in the way they had done for his family.
There was one that he believed to be in her early twenties, perhaps only slightly older than his eldest daughters. He was sure that he'd seen her in the battlefield once or twice, but couldn't really find a good moment to corner her. Luckily for him, she appeared to be looking for one of her other sisters - Emerald - the one who started all of this.
He followed her into the edge of the forest, and pointed his wand at her:
"Flipendo."
@Kyler Cartwright
Kyler was running through the Forest after hearing a report of a duel. She was scared for his siblings right now and she had heard footsteps. She was scared shitless right now and she just wanted to get her to safety.
As she knew time was running out.
But she was soon stopped by a bolt of light and she tripped.
"Fuck."
she turned and she got her wand out.
"Crucio!"
but instead felt the pain come and she winced.
"Impedimenta!"
She shouted with hopes of slowing the figure down enough.
@Lochlan Riddle
He had his doubts that any unforgivable she could cast would be quite weak, if not completely ineffective. He wasn't expecting it to backfire right back to her, though. That kind of display deserved a hearty chuckle. At least she had some kind of passion, he thought.
The next spell actually hit him, but he wasn't bothered about deflecting it. He do a lot just from having his wand hand raised and the power of mind, or the non-verbal, which he was well practiced in.
He transfigured the trees surrounding her into giant, living treants that swiped their branches low around her, trying to grab for her limbs. As her spell wore off, he didn't bother moving. The trees kept trying to attack her.
@Kyler Cartwright
Kyler was able to get enough to be able to regain her strength. She ran straight into the forest and she kept running as fast as she could into the forest, and then she turned and shouted,
"Reducto!" t
o a nearby tree watching it fall with hopes it gave her more time.
She needed to find Emerald. She wasn't going to let her sister or anyone die tonight.
@Lochlan Riddle
Lochlan strode towards where the debris of his enchanted trees were falling, occasionally waving his wand out in front of him to send the fragments spinning in the opposite direction.
"Come on, Miss Cartwright. Be a good girl, now."
He sent several explosion spells to the ground as she ran, hoping to frighten her more than anything. Nice little
boom
here, and another
bang
there. Lochlan laughed.
Once he had clear sight of her, he aimed for her legs:
"Locomotor Mortis!"
@Kyler Cartwright
Kyler cringed at his words, she was not a good girl and she glared.
"I will not be good, you destroyed everything. Trying to hurt an innocent child just because she wasn't following your ways!"
she said as she looked at him and she said.
"Just wait until the press hears about this"
she shouted.
The spell hit her and she glares, her legs were locked, and she got her wand.
"Incarceoous"
the only one going down was him and she needed to buy some time.
"My mother is going to love killing you or having the mafia do it."
she said with a huge shout.
@Lochlan Riddle
Lochlan smiled at her, as though she was a baby saying her first words.
Aww. How sweet.
He would be able to control the press, soon enough. Nice bit of death eater propaganda on the front page next month! We need
you
!
The ropes she cast wrapped around his wrist. He raised his brows.
"Do you intend to keep me as a pet?"
Laughing, he shot his own right back at her:
"Incarcerous."
@Kyler Cartwright
---
Permissions in this forum:

You cannot reply to topics in this forum