current time
Apr. 2021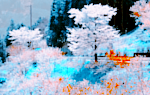 staff
Admin Xaria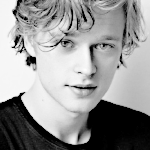 Admin Violet
Who is online?
In total there are
8
users online :: 0 Registered, 0 Hidden and 8 Guests
None
Most users ever online was
139
on Wed Jul 03, 2019 9:12 am
Credits
Skin & graphics made by Xaria. The Harry Potter franchise belongs to J.K. Rowling. All original characters belong to the respective user that made them along with their posts. No copyright infringement intended.
Matilda cast a tripping hex at Aquila Malfoy, who just happened to be one of the people running away.
Her sister, Gabriella, said that Aquila wasn't to be harmed. Matilda didn't like that. As far as she was concerned, Aquila was a traitor: with the exception of Carina, perhaps, the entire Malfoy family were. They used to be a great family. Their Grandfather could have been seen as one of Voldemort's most faithful. Draco had raised a family of cowards.
"Hi Aquila! I just want a girly chat, that's all!"
@Aquila Malfoy
Aquila, at some point, had ended up separated from Gabriella and now she couldn't find her. That was just great. Hearing Matilda, she sent her friend a quick message that she was with her sister and that, hopefully, she'll get back to her as soon as she could.
"I guess a light conversation during all of this shouldn't hurt..."
@Matilda Riddle

Hm. Unexpected. Was she stupid, or just
this
kind?
"I was just wondering if you realise what a bad girl you've been,"
She said, wagging her finger at her.
"Being best friends with Gabby doesn't make you one of us, you know. You're still a little blood traitor with a coward Father, and that makes me very upset! You could have been great, just like us!"
@Aquila Malfoy
Last edited by Matilda Riddle on Fri Nov 20, 2020 12:09 pm; edited 1 time in total
Okay, how was she going to reply to that? Aquila hadn't expected to have been told such a thing, especially as she and Gabby had been tight-knit for so long.
"I have friends on both sides of the coin, and I don't want to hurt either!"
@Matilda Riddle

"Carina seems to have the right idea,"
She went on, stepping forward,
"I wonder if she would hurt her own sister for us. That would be very interesting to watch! But I don't really have the time to make the arrangements, I'm sorry. I'll just have to deal with you myself."
She raised her wand.
"You don't have to hurt anyone, Aquila. I can just hurt you! Problem solved!"
She sent the cruciatus curse her way.
@Aquila Malfoy
Aquila genuinely wondered how Carina turned out the way she did; they came out the same womb, but she disagreed with her on lots of things. As she was deep in thought, she fell to the ground convulsing. All control over her muscles was lost as she had multiple spasms on the ground.
"W-wh-why?"
Didn't she at least tolerate her?
@Matilda Riddle

Matilda watched her, and tilted her head.
"Oh my gosh, Aquila,"
She said, holding her hands to her chest solemnly, pretending to weep.
"You look so pretty like that. Just like that. No - not that. There!"
She giggled.
"A perfect picture! I wish I'd crystal captured it now. Hang on. We can do this again."
She held up her crystal, and cast the spell again.
"Okay - smile!"
@Aquila Malfoy
Her limbs twitched constantly as Matilda decided to try and commemorate the occasion. Aquila could hardly speak and her mind was in shambles. Why did she have to end up separated from Gabby? She would've prevented this. Despite having little control, she attempted to grab her wand.
@Matilda Riddle

Matilda went up to her, seeing her reach for her wand.
"Are you going to curse me?"
She asked, smiling down at her.
"I don't know... usually I'd be a bit upset about that, but I'm actually really curious to see!"
She put her foot on Aquila's arm that was reaching for her wand, and applied gradually more and more pressure.
"Are you still going to try, baby?"
@Aquila Malfoy
There was more pressure on her now. She could hardly move that limb except for a few fingers, but it wasn't no surprise that her nerves were going haywire from the curse alone. Aquila breathed as deeply and heavily as she could. She needed to get out.
@Matilda Riddle

Gabriella had tried to keep Aquila with her. She had tried to make sure that she could get her friend on the path to the castle before anything happened to her. But they had somehow been separated. Gabby was a bit in a panic as she tried to search for her friend. It was only by luck that she had spotted Matilda and then saw what her sister was doing. She pushed through people to get to where Aquila and Matilda were. Her wand was at the ready as she spoke to Matlida.
"I said Aquila is off limits. She's my friend."
She said in her most commanding voice.
"Now back off."
She demanded.
@Aquila Malfoy
@Matilda Riddle
Matilda turned, and took her foot off Aquila's arm. She smiled at her sister.
"I was just playing around with her, Gabby,"
She said innocently, trying to kick Aquila's wand away from her hand as she kept eye contact with her sister.
"Your so-called friend is a bit questionable, though, Gabs,"
She said, folding her arms,
"If she was helping us, then I'd understand it. If she was from one of the supportive families, I'd understand that as well. But she's not. She is a traitor. So, well."
Matilda shrugged exaggeratedly, uncrossed her arms, and turned back to Aquila. She pointed her wand at her.
"Just run along, Gabby."
@Gabriella Riddle
Aquila attempted to smile slightly when Gabby came to try and save the day. Trying to get up, she wasn't making much progress as she remained on the pavement hoping for a miracle. She was starting to have a hard time just staying in it.
@Gabriella Riddle
@Matilda Riddle

Gabby frowned at her sister, knowing that her idea of playing almost always included pain or sex and she didn't want Matilda near Aquila on any level with that sort of play. Then there was the fact that Aquila was clearly already on the ground. She placed herself between Aquila and her sister, glaring at her.
"I said back off, Matilda."
Gabby told her sister in a low voice.
Then her sister started rattling on.
"I don't care how questionable you think she is. She is my friend and daddy said that she could be spared if she didn't stand against us."
Maybe he hadn't said exactly that... But it had been close enough when he had told them that they could inform their friends as long as they wouldn't make trouble. She took her own wand and pointed it at Matilda.
"Don't be stupid."
She said to her sister. All she was thinking about was protecting her best friend.
@Matilda Riddle
@Aquila Malfoy
---
Permissions in this forum:

You cannot reply to topics in this forum