current time
Apr. 2021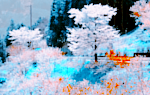 staff
Admin Xaria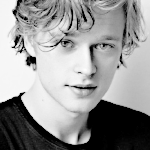 Admin Violet
Who is online?
In total there are
3
users online :: 0 Registered, 0 Hidden and 3 Guests
None
Most users ever online was
139
on Wed Jul 03, 2019 9:12 am
Credits
Skin & graphics made by Xaria. The Harry Potter franchise belongs to J.K. Rowling. All original characters belong to the respective user that made them along with their posts. No copyright infringement intended.
Much like the cell he had been caged in for what seemed days, this room had no windows. It was dank, dark and soulless. He was tied up and unable to move. Wherever he was now, it was away from the other prisoners: he couldn't hear anything outside of the walls.
Louis closed his eyes. He tried to convince himself that this was just a stone thrown in his path: that he would get out of this alive, and see his family, his friends, and Cherry again.
It was hard. Even for him, he struggled to see the light in the darkness.
@Mackenzie Riddle
Mackenzie walked down the dark hallway of the caves where they held the prisoners. She had arranged for Louis to be moved to a special area for her. She entered the room and kicked the wall, resonating a loud sound around them, "Hiya, handsome. You miss me?'
@Louis weasley
His eyes snapped open on the
bang
.
This was his reality for a while, it seemed. He still had hope that he could appeal to Mackenzie's human side: that he could find the light in her, and this could all end very soon.
"Mackenzie..."
He said, looking at her, sadly.
"I know this isn't you. You don't have to be afraid of the Death Eaters. I could protect you."
@Mackenzie Riddle
"I'm not afraid of them. Some day, maybe soon, I'll fucking rule them. Why would I be afraid of that?" She asked with a laugh. She took a cigarette out of her pocket and lit it, leaning against the wall, "How the hell could you protect me?" She asked taking a drag off the cigarette
@Louis Weasley
Louis shook his head.
"I don't think that's what you really want,"
He said, quietly.
"You are a sweet girl. You were my friend. I know you it's still there within you. Maybe it's just your Dad, or your family, or you think this is the only path for you. You can still turn everything around - it's not too late."
He smiled at her.
@Mackenzie Riddle
"I dont really care what you think. Because you don't know me. I've been fighting this for a long time. Losing Jax, it just showed me that life isnt fair. So why should I be?" When he smiled at her, she felt her heart flutter bit. She still liked him, alot. But she couldnt afford that weakness. She couldnt let him draw her in. She shook her head and looked away, "Tell me Louis. what is it that you want?"
@Louis Weasley
Louis was about to say something in response to that, but he merely looked at her - sadly. So she was hurt. He hadn't ever thought about it before, and was cursing himself for not noticing her pain. He should have been a better friend to her.
"I want... you to be happy. I don't want you to hurt yourself by hurting others. Mackenzie... This road will only lead you to more, harder times. You can feel love again for someone, and you can accomplish so much. This will only drag you down. It will never fulfill you."
@Mackenzie Riddle
"Happy? I am happy. Seeing the fear in their eyes, that makes me happy." She said with a wide smile, that was borderline crazy. "Love? I do feel love, Louis. I have for a long time. But there was always someone else. Someone better. Someone funnier or prettier or sluttier"
@Louis weasley
Louis looked at her in agony, greviously, as though he had lost a good friend. It was difficult to see her this way, hear her say the things she was saying...
"What do you mean?"
He asked, not knowing what this all meant. If he could just keep her talking, they could work this all out...
@Mackenzie Riddle
"Oh come on, Weasley. I know you're not Denise or stupid. think really really hard. Who could I possibly be talking about? Who is someone who never even looked at me that way even though I was right there the entire time. Always choosing someone else over me. Even my own sisters." She said dropping the biggest hint she could.
@Louis Weasley
Louis looked down at his feet. At first, he was puzzled by all what was she was saying, but when she mentioned his sisters, it hit home.
"I'm with Cherry..."
He murmured, sadly. He wished that there was something he could do about it. If it were someone else, more available, he would be encouraging her not to give up on them.
He looked up at her.
"You're a beautiful girl, Mackenzie. You think too little of yourself. If you turn yourself in now, you may be able to have a real future with someone who truly loves you..."
@Mackenzie Riddle
She rolled her eyes when he said he was with Cherry, "You think I dont know that?! You guys are always practically fucking. You think having to see that every where I go didnt hurt? And before her you chose my best friend. And before them my sisters. Like I said, it's always someone else." She banged her fist against the cage and looked him in the eye, "No one loves me. Jax said he did and he left. So forgive me if I'm not one for falling in love right now."
@Louis weasley
"Mackenzie..."
He hated seeing her like this. He felt powerless about it, because he couldn't give her that sort of love back. The only thing he could do was keep showing that he cared, and he did. He would always care for her.
"You may be with someone you haven't met yet. You can give yourself so many more opportunities in life of you leave this path. Please... Just see that this road is miserable. You will never truly be happy this way. That I assure you."
@Mackenzie Riddle
"Louis." She said in the same annoying pity filled tone and rolled her eyes. She rolled her eyes at his little speech about the future and how she could change. Was he that dense? She didnt want to change. This was who she was. "And how can you assure me of anything? Can you guarantee me a happily ever after?"
@Louis Weasley
---
Permissions in this forum:

You cannot reply to topics in this forum