current time
Apr. 2021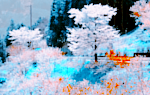 staff
Admin Xaria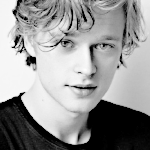 Admin Violet
Who is online?
In total there are
3
users online :: 0 Registered, 0 Hidden and 3 Guests
None
Most users ever online was
139
on Wed Jul 03, 2019 9:12 am
Credits
Skin & graphics made by Xaria. The Harry Potter franchise belongs to J.K. Rowling. All original characters belong to the respective user that made them along with their posts. No copyright infringement intended.
Page 1 of 2 • 1, 2
Louis woke up on the cold, hard ground of his cell. He didn't know how long he'd been there for, but was quite sure twenty-four hours had passed, at least. It was difficult to tell whether it was night or day, whether Hogsmeade village was still under attack, or literally anything happening outside these four walls.

Opposite him, through the bars, he could just about see another cell. Someone was inside of there, but he couldn't tell who it was. He could hear other prisoners waking up: sounds of coughing and croaked greetings as they tried to reach out to another person.

"Hello?" He managed to say, sitting upright and leaning back against the wall.
Hearing a familiar voice, Victoire pressed her face through the bars.
"Baby brother! Are you okay?! Where's Cherry?!"
Her voice was a bit hoarse from a bit of wailing she had done earlier. Oh, she was so relieved that he was still alive!
@Louis Weasley

So I'm a little left of center
I'm a little out of tune
Some say I'm paranormal
So I just bend their spoon
Eloisa's stomach was grumbling quite loudly from her cell. She couldn't even remember when she last ate before she had ended up in here. She had been fortunate enough to have gotten some water intake by licking off some of the occasional humidity that was on the walls.

"Hi! I'm so glad I'm not alone!"
"Victoire?"
He looked through the bars and saw her in the cell opposite him. Shuffling up to where the bars were, he sat and smiled weakly across at her.
"I'm fine... I don't remember getting here, though. I think I saw Mackenzie..."
He desperately tried to think back.
"I don't know... but I don't think she's here."
Tears welled in the corner of his eyes. He needed to know she was all right. If he could just know that small detail of her safety, he'd be content while in this prison.
@Victoire Weasley
Victoire frowned. It was a rather uncertain frown as it was hard to determine if Cherry not being in here was a good or bad thing.
"I'm sorry I couldn't find you two, I am! If I had, maybe we wouldn't be here! Maybe we'd be enjoying some mushroom chips!"
@Louis Weasley

So I'm a little left of center
I'm a little out of tune
Some say I'm paranormal
So I just bend their spoon
"Who is that? Eloisa, is that you?"
He asked, sniffing.
He was glad that Victoire was generally... upbeat about all this, but Louis was struggling to see the positivity. The only thing he could hope for is that Cherry was fine, and the Ministry would gain control of the situation soon enough. He had to be the voice of positivity to them.
"Don't worry,"
He said, finding his cheery tone. There was something quite strained about it though.
"This will all be over soon. We'll be found, and everything will go back to the way it was..."
@Eloisa Morais
"Louis? Eloisa?"

Faye hadn't been able to sleep at all. She was leaning against the wall in her cage, staring up at the ceiling, feeling drained and hopeless.

"I don't know, Louis. Who knows where we are? They probably intend to keep us here for a long time..."


Narkissos was slowly waking up from a terrible slumber. His worst fears had come true. His parents weren't able to save him. He struggled to stand u[; his body had gone through a good amount of damage in the midst of the actions.

"I don't know how I made it..."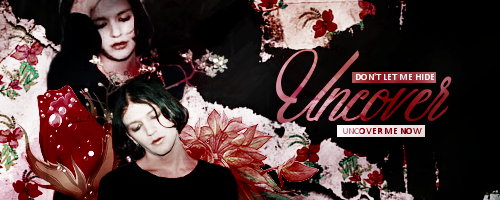 "Anyone got any food on them? I'm bloody starvin'..."

He groaned, rubbing his head.

"I watched all of you get carried in 'ere. Think I've been 'ere the longest, though. Pretty fuckin' bleak, ain't it?" He tried to laugh, but it faded out as quickly as it came.



Cernunnos shrieked. "Oh my god! I don't know where my phone is! How am I supposed to breathe without pop girls to listen to?!"

take me down and you hold me right spin me all around, i feel so dizzy, i fall into you, you rock me, you rock me, you rock me in
"Yes, that's me, Faye. I guess we can gossip with everyone else..."
@Faye Phiera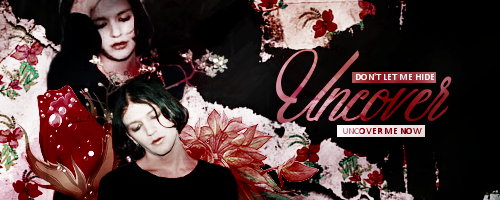 Fred snorted.

"I spy with my little eye, somethin' beginnin' with-- WHAT THE FUCK?!" He cried suddenly, looking at his arm. "She slashed me open! That little bitch Riddle!"



"Hi, Louis! I'm Eloisa! I wonder where my siblings are..."
@Louis Weasley
Reed smiled when he realized Fred was in here.
"Duuuuuuuude! This sucks, man!"
@Fred Weasley II
Macmillan felt around his face to determine if he was still blindfolded. "Um, can anybody tell me if there's a blindfold on me? I want to know if it'd be useless to open my eyes."
Bill smiled when he realized two of his children were in here. The situation was horrible, but at least he knew they were still breathing.
"Vic? Louis?"
@Louis Weasley
@Victoire Weasley
Mackenzie had grown tired of hearing the conversations of the prisoners and kicked the door open with a loud bang. She strolled inside, twirling her wand between her fingers, she always had a spare wand in case of emergency. She walked down the cells and stopped in front of Louis. She turned to face the cage and smiled, "Hiya, Louis."
@Louis Weasley
"Dad, is that you?"
He was about to say something else, when there was a loud
bang
from the other side of the hallway. Or what he imagined to be a hallway. In some vain hope, he wished that it was someone coming to rescue them. However, when he looked up at the figure in front of his cage, he saw that it was Mackenzie.
"Mackenzie..."
He still couldn't believe that Mackenzie was capable of these horrific things. He wanted to hold onto the fact that she was once a sweet girl, and his friend.
"Please, let them out of here. They don't deserve to be locked up like this..."
@Mackenzie Riddle

"If you're pissed about the Cartwrights, you shouldn't have brought a lot of us into this! Most of us mind our business!"
Mackenzie giggled and reached through the bars of the cell and stroked Louis cheek, "Oh, Louis. Always the one to be the hero. But no." She stepped back and turned her back to him, "None of you are leaving." She turned to fred and smiled, "Well that was from all the fun we had the other day, Weasley. Dont worry. we will have fun together again soon." She said with a wink then turned to the girl, "I dont know who you are. Nor do I care. So shut the fuck up."
"I won't even bother lying. I hate that you were one of my students!"
"Why do you always have to have all the fun with them, Mackenzie?"
Matilda whined, as she appeared in the corridor where the cells were. Glancing to all their faces, she made way to Louis first.
"Ooh, you got Louis!"
She cheered, giggling at him. She turned and looked at Reed.
"I hate that I wasn't one of your students. But we can still have some fun together. How does that sound?"
Hee hee hee hee...
@Reed Jackson
@Mackenzie Riddle
"Because I'm the most qualified to be able to handle these ones. I go to school with them. I'm around them every day and I have a lot of anger towards them all." Mackenzie said to her sister. She watched as she fawned over Louis and walked by, smacking the back of her head, "Can you pull your brain out of your vag for once?"
@Matilda Riddle
Page 1 of 2 • 1, 2
---
Permissions in this forum:

You cannot reply to topics in this forum