current time
Apr. 2021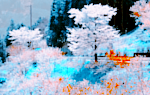 staff
Admin Xaria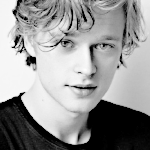 Admin Violet
Who is online?
In total there are
4
users online :: 0 Registered, 0 Hidden and 4 Guests
None
Most users ever online was
139
on Wed Jul 03, 2019 9:12 am
Credits
Skin & graphics made by Xaria. The Harry Potter franchise belongs to J.K. Rowling. All original characters belong to the respective user that made them along with their posts. No copyright infringement intended.
((yellow - open to anything and anyone!))

Macmillan was hiding against the wall of a dilapidated building in an alleyway he was lucky to have found. He regretted not being able to save Lakelyn. He failed her. Trying to regroup himself, he wiped off the tears that were flowing down his cheeks. Maybe he should've had an affair with someone in the Ministry like Indigo. It would've been cool to have had his own bodyguard.

A line of fire barely brushed by him. Holy. Shit. Macmillan needed to figure out a gameplan now.
Matilda felt as though she wasn't getting enough action in all this. The others had spread out, and were tending to their own battles. She hadn't found just the right person to get at yet: no one that she's struck so far had fought back, and that was a little disappointing. It was the times, she supposed. Witches and Wizards weren't being trained to defend themselves against attacks like these.
She was moving about the outskirts of a building, hearing the debris crackle underneath her sharp stilettos. Then, she heard a sniff.
Maybe a sob.
Turning down the alley, she spotted him. Ooh, wasn't that Macmillan! A jet of wand fire illuminated his features.
"Are you playing hide and seek, honey?"
She asked him, giggling.
"Here. It's your turn to find me!"
She pointed her wand at him:
"Obscuro."
@Hyacinth Macmillan
Hearing the voice of the horny Riddle, Macmillan grunted as his sight was suddenly obscured. Fuck! He pulled out his wand and began pointing in random directions.
"Expelliarmus!"
Okay, he really needed to come up with something now.
@Matilda Riddle
"Aww, you didn't count to ten!"
She moaned, giggling.
She dodged his spells quite easily the first few times, but his strategy of just using the disarming spell over and over was quite effective. She almost got hit a few times! Matilda apparated behind him, and whispered to his ear:
"Scream my name."
Then.
"Crucio."
@Hyacinth Macmillan
Macmillan suddenly dropped down to the ground convulsing. This was the worst pain he had ever felt in his life; it was as if daggers were pounding every organ it could get to. He screeched loudly wanting it to end. It certainly didn't help that he couldn't see a thing.
"St-stop."
@Matilda Riddle
Matilda gripped his hair while he was under her spell, and pulled him back. He was so
very
handsome. It just made it all the more pleasurable! His screams were like a joyous thrum inside of her ears!
"Only if you scream my name,"
She murmured, giggling.
@Hyacinth Macmillan
Ugh, fine, if it hopefully means he does get spared from this.
"M-M-Muhtilduh!"
For extra effect, Macmillan did some fake, exaggerated moans in between his actual moans of pain.
@Matilda Riddle
"Oh yes! That's it!"
She released the spell from him, but still had a grip of his hair.
"You're so good in pleasing me, baby."
Giggling, she stuck her wand to his throat.
"Why don't you tell me everything. Why I shouldn't kill you. Let me hear you beg."
@Hyacinth Macmillan
He took a few deep breaths feeling relieved from the pain. How could Macmillan answer this?
"My brother is fucking an auror who could easily kill you if he wanted."
@Matilda Riddle
"Awwh. Is that your attempt at a threat?"
She laughed, and gripped his throat.
"So sweet."
She had such good taste when it came to men. Hyacinth was
exactly
what she needed. He was - technically - a traitor, she reasoned. A pureblood name, a pureblood boy. Perhaps her Dad would be proud of her!
"Hmm. What's your first name, Macmillan? I don't think I ever heard it. I'd like to know it."
@Hyacinth Macmillan
Macmillan shrugged. He hoped it was. He just had to come up with something real quick; not like he knew what she had meant by
everything
.
"Why do you want to know that?"
@Matilda Riddle
---
Permissions in this forum:

You cannot reply to topics in this forum