current time
Apr. 2021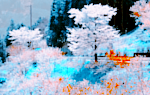 staff
Admin Xaria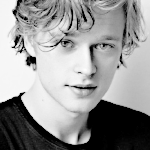 Admin Violet
Who is online?
In total there are
5
users online :: 0 Registered, 0 Hidden and 5 Guests
None
Most users ever online was
139
on Wed Jul 03, 2019 9:12 am
Credits
Skin & graphics made by Xaria. The Harry Potter franchise belongs to J.K. Rowling. All original characters belong to the respective user that made them along with their posts. No copyright infringement intended.
After some time, James finally got out of his hiding spot. His legs were trembling from the lack of use, and he was in a bit of a haze. He was lucky that the hallucinations had eased off for the most part or he'd be especially fucked. He rubbed his slightly bloodshot eyes as he glanced at all of the damage that had been done. This wasn't the same place he had been walking through hours ago.
Maybe if he closed his eyes, this would just be a bad dream...
He didn't want to be chewed out for not doing anything. It wasn't as if he was in the best position to do anything. His mind was too in the clouds. James didn't want the pressure. Did his relatives assume he was dead? He hoped they didn't, but what could he even say to them?
Before he could even move a finger, a figure appeared in his midst.
@Lochlan Riddle

Having a few casualties under his belt, as well as a few worthy prisoners, Lochlan was in a very good mood.
This was all going to plan. The Death Eaters were as reckless and as merciless as he would have hoped, to the point where he felt confident of them taking over the village. Perhaps the Order were all still asleep in their beds. That was, if they even existed anymore. They were all far too lazy nowadays, he thought. That was the problem.
Still, he wasn't complaining.
He paused in his stride. Something caught his attention. A sort of
rustle
. He watched, perfectly stationary, as James Potter emerged from behind some empty storage crates.
"Hello, James,"
He said, with his wand undrawn.
"Hmm. I had such high hopes for you, you know."
@James Potter
Was that Lochlan? James simply stared as he tried to orient himself. Why wasn't he sober already? That'd make him feel more equipped to deal with this. Oh well, at least he felt as if he could speak coherently.
"What do you mean?"
He wasn't the sharpest tool in the shed sometimes, but it definitely wasn't obvious to him.
@Lochlan Riddle

"What I mean is you had - or have - should I say, so much potential,"
He said, smiling.
"And not because you are a Potter. I always felt as though you had a extraordinary intuition, and sense of individuality. You are able to separate yourself from public expectation. You are able to formulate your own opinions of the world as it is, and not just an echo of how your parents saw it."
He went up to him, wand in hand, but didn't point it at him. He rested it, along with his hand, on his shoulder.
"I'm just trying to have the wizarding world see the threat we face with having too much to do with the muggle world,"
He said, sighing,
"But they can't see with their eyes, James. They only see with terror and fear. I want to wake them up, James. I want them to be ready for what they could face, if we have too many knowing of our existence.""Anyway,"
He said, looking at his eyes. They were a little bloodshot.
"I know you just want to enjoy your life, don't you? Well so do I. But we won't be able to enjoy it, the more Muggleborns that we allow to our fold. They are only increasing in number. And their parents will know, perhaps their other loved ones, perhaps their siblings and cousins. Until it touches someone intolerant of us. Then, what will happen? The muggles, their numbers are vaster than ours, and they will do what they did before - all those years ago. See that we are stamped out."
Was he getting all this? He looked like he'd had a bit too much. He could smell the substance on him - he knew exactly what he'd been doing.
"Enough dribble from me, though."
He stepped back from him.
"I don't want to kill you, James. I want you to live and love in a world that will be tolerant of you, and your dreams."
@James Potter
James simply listened as he thought of what Lochlan was saying to the best of his ability. He was saying a
lot
of words that it was a bit overwhelming. He didn't totally agree on the point involving muggleborns, but James understood the fear. It could be a slippery slope for all he knew.
"I mean, it would be nice to not have to join the Ministry or play quidditch or whatever."
God, he was still feeling the high. James couldn't help but laugh some.
@Lochlan Riddle

Lochlan smiled.
"That's the spirit."
The smile lengthen to a grin.
"And I don't even mind if you want to smoke pot for the rest of your life,"
He told him, laughing,
"Those, out there. They're only going to bring you down. Join us, and you can shape your own future."
@James Potter
"I do love my fam bunches, but I don't want my every move scrutinized 'cause of who my father is."
James still had morals and wasn't totally for the Death Eaters. His feelings were more ambivalent. He didn't totally know what he was talking about anyway due to the high, but it was enough to get the gist.
@Lochlan Riddle

"I understand. Truly, I do."
This wasn't the point where he should be appealing to James. He should have done this
years
ago, as soon as the boy stepped on Hogwarts soil. Lochlan knew he had been biding his time, and had become lazy as a result of it. Still, he didn't think that they would be at this point so soon. This had only come into fruition due to the death sentence he had on his head.
To convert James to his side would have taken years. Well, he didn't have bloody
years
. He had now - and his wand - and a very effective spell he was very accomplished at.
He pointed his wand at him.
"Imperio."
He lowered his wand, and was no longer smiling. There was no reason to be now.
"Roll up your sleeve of your left arm."
@James Potter
Suddenly, James felt a sort of bliss. It was as if his high had upgraded to some sort of euphoria. He wasn't even questioning it as his brain was already subdued enough that he was on some sort of autopilot.
He rolled up his sleeve waiting for the next instruction.
@Lochlan Riddle

"This doesn't hurt you. You will stay still."
Grabbing his arm rather forcefully, he put his wand against his forearm. A black ink trickled through his skin like smoke, trying to take form. It closed in and solidified into the shape of the Dark Mark, cursing his flesh, then sank back down again. Lochlan pushed his arm back impatiently, and pocketed his wand.
"Roll down your sleeve again, and take out your wand."
Lochlan looked at him. He slapped him, very hard, across the face, with the back of his hand.
@James Potter
He didn't feel much beyond a sting, but it felt
amazing
instead of painful like it typically would. James truly didn't know what he was getting himself into, and it was very difficult to fight the curse placed on him due to being under the influence.
After rolling his sleeve back down, James pulled out his wand.
@Lochlan Riddle

Satisfied that the curse had taken influence on him, Lochlan turned a fraction to face the main street. There were still plenty of people running about, and he was determined to get back onto the field again. He turned back to James.
"You are now a death eater, James,"
He told him, so that he understood his position.
"You will cast your spells against anyone who isn't a death eater. That is to say, those who have their faces hidden with masks. Do you understand?"
He turned.
"Follow me."
He instructed.
"Blast anyone who crosses my path."
@James Potter
A voice buried deep in his conscience was making an effort to object, but it was far too weak from intoxication to break the daze.
"Yes."
He was hardly questioning it nor did he know what he was getting himself into. All James, or what was essentially a voice-operated shell at this point, knew was that these actions were a safety net. No harm would come to him with Lochlan's guidance. He drew his wand out almost mechanically and started blasting the ground with hexes without thought.
@Lochlan Riddle

---
Permissions in this forum:

You cannot reply to topics in this forum