current time
Apr. 2021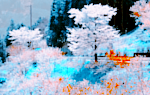 staff
Admin Xaria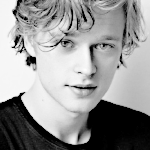 Admin Violet
Who is online?
In total there are
6
users online :: 0 Registered, 0 Hidden and 6 Guests
None
Most users ever online was
139
on Wed Jul 03, 2019 9:12 am
Credits
Skin & graphics made by Xaria. The Harry Potter franchise belongs to J.K. Rowling. All original characters belong to the respective user that made them along with their posts. No copyright infringement intended.
((red so literally anything can happen))

Discordia, so far, hadn't been too hurt by the ensuing chaos. She hoped her dear siblings were doing what was right by showing those inferior to them who was in charge. Managing to have found a knife, she had managed to stab out at least ten eyeballs so far. That was so much fun! There were so many brains for her to rewire here...

Roxanne had managed to get on her own as she had casted various charms at people. She was not good at a lot of things or more lacked the care to be good. This is all that she needed, and when she saw someone who was fucking psychotic, she had gotten over.
"Lestrange! I see you haven't been managed to be killed or where is your drugged up womanizing brother?"
she asked as she got her wand out. Eyeing the knife in her hand she shouted.
"Evanseco!" s
he'd be making her defenseless.
@Discordia Lestrange

Discordia simply cackled when the knife disappeared. She smiled slyly and discreetly pulled out her wand and whispered,
"Oscausi."
If that worked, she got herself a little plaything.
@Roxanne Weasley

Roxy glared right at Discordia when she saw her spell had worked, and there was no way for her to be a complete psychopath. The family had been entirely the same and she hated every minute of it. Dodging her spell she shouted,
"Petrificus Totalus"
with hopes it would hit her this time too.
@Discordia Lestrange

Dodging the spell, Discordia kept her creepy smile.
"Baubillious."
If it all came to plan, she'd even use her wand to give that Weasley a lobotomy! Having a Weasley to play with seemed so
thrilling
.
@Roxanne Weasley

She eyed Discordia smile and she glared right at her with her wand tightly in her hand.
"You are a fucking psychopath."
she said dodging the spell, because she wasn't about to go down to a complete psycho.
"Evanseco!"
with hopes of her wand going away.
@Discordia Lestrange

Discordia tucked her wand away just in time.
"You're so stupid. I need to fix it."
Slightly pulling out her wand, she cast sectumsempra at her. She was going to have to earn her plaything the hard way.
@Roxanne Weasley

The only stupid one here was Discordia not Roxanne, she eyed her as she had watched her grab her wand. And dodging the spell she had fucking hated.
"You know if you want to fucking kill me find another spell!"
she said as she dodged it and shouted,
"Incarceous!"
if Discordia wanted to be psycho here she was getting one.
@Discordia Lestrange

Suddenly, Discordia found herself bound in ropes and started speaking in tongues in response.
"You cunt! You will be ended!"
@Roxanne Weasley

Roxy looked over Discordia and gave an huge smirk on her face,
"The only end that be met will be you in a fucking psych ward!"
she said as she got her wand out and shouted,
"Stupefy!"
enough to get her out of commission.
@Discordia Lestrange

She had gone unconscious. Hopefully, some Death Eater with good sense would revive her. There were plenty of people needing lobotomized.

Roxanne watched as Discordia went unconscious and she looked away and ran with hopes of getting out of this mess.




---
Permissions in this forum:

You cannot reply to topics in this forum