current time
Apr. 2021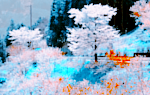 staff
Admin Xaria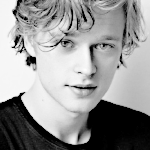 Admin Violet
Who is online?
In total there are
3
users online :: 0 Registered, 0 Hidden and 3 Guests :: 1 Bot
None
Most users ever online was
139
on Wed Jul 03, 2019 9:12 am
Credits
Skin & graphics made by Xaria. The Harry Potter franchise belongs to J.K. Rowling. All original characters belong to the respective user that made them along with their posts. No copyright infringement intended.
"Let me the fuck OUT OF HERE!"
He was in this
cage
. There wasn't a bed, there wasn't light, except a torch glowing vaguely outside. There wasn't enough room for him to properly stretch out. There was no window. From what he could gather, he was somewhere deep underground, although he had no idea
where
or
why
these fuckers were doing this to him. It was Samara who brought him back here, he recalled vaguely, but he wasn't exactly
present
for the journey.
He bashed on the bars, then retracted his arm, shaking it slightly.
"Argh shit..."
Were there any others in the cells nearby? Was he the only one there?
"I'm gonna keep yellin' until my voice box explodes, y'know!"
He bellowed, through the bars.
"You stinkin', dirty bastards better get used to the sound of my voice! I AIN'T SHUTTING UP! LET ME THE FUCK OUT OF HERE!"
@Mackenzie Riddle

Mackenzie had been upstairs reading when she was told her prisoner was awake. She smiled and closed the book, "Well let's go say hello then. You're dismissed." She said to the lower rank death eater. She stood and made her way down to the dungeon. She could hear Weasleys screams and groaned as she entered the room, "Hey! Shut the fuck up before I make you shut the fuck up!"
@Fred Weasley II
Fred made sure to keep shouting until he was being heard. When he heard footsteps coming down the stairs, he yelled at whoever it was:
"Oi! Shithead! I'm talkin' to you!"
When Mackenzie came in front of his cell, he glowered at her.
"You little..."
He couldn't even put to
words
how he felt about this one.
"Hah! I ain't scared of ya. Or your prick of a Dad. You'll always be a shit shifter to me."
He grinned at her, snorting.
@Mackenzie Riddle

Mackenzie smirked and waved at him, "Hiya, Freddy boy. You miss me?" She kicked the cage, causing a loud rattle to spread across the room, "You should be. You should be really fucking scared." Her glare narrowed when he mentioned her being a shit shifter, "Speaking of, are you hungry? Have they fed you?" She raised her wand and summoned a bowl from the kitchen that was filled to the brim with fertilizer. She placed it on the little tray in the cage that allowed them to feed him, "Eat it."
@Fred Weasley II
Fred just laughed at her. Be scared of her? Yeah right. That's exactly what they all wanted. He may not have a wand, he may be just a mere muggle by appearance, but he could
never
be afraid of them. He was determined, even when his prospects seemed pretty dire, that he'd see them all go to Azkaban and suffer by the drain of the dementors.
When she summoned a bowl, he looked at it. He raised his eyebrow. Er... what.
"Er... yeah, I dunno what that is, but I ain't gonna eat it."
He snorted. What the hell was she on?
"Probably will just throw it at ya, if you keep it there any longer."
@Mackenzie Riddle

"This, Fred Weasley, is a nice, big, steaming bowl of fertilizer. Cow shit. And you're gonna eat it. Or I'll force you to. Your choice." When he threatened to throw it, she raised an eyebrow before raising her wand. She looked at him remembering the hell he had put her through, "Imperio."
@Fred Weasley II
Come to think of it, the stench was really hitting his nostrils now.
Was she serious? Actually serious? Fred laughed. How was she going to force him, exactly?
"Yeah? And how ya gonna do that? Force my head down with that mighty, one hundred pound frame of yours?"
Hah.
He blinked when she took out her wand. But, that was the last he really in his own mind. After that, he sank into a blissful sort of contentedness as the spell hit him. The cell was somehow a five star resort, and he couldn't have asked for anything better! A small part of his brain nagged him that it wasn't right, but still, he ignored it. It was better to feel
this
way, surely.
He looked at Mackenzie as though she was some kind of angel.
@Mackenzie Riddle

Mackenzie was pleased when the spell worked the way she wanted it to. She could get him to say or do anything she wanted now. She wasnt really going to make him eat the bowl, that was just disgusting. But she did have other plans for him. She put a dagger on the tray and looked at him, "I want you to take this knife, and cut down your arm." She wants to see if the spell would really work or not.
@Fred Weasley II
He looked at the knife. It was very shiny - brilliant - alluring. It would probably feel very relaxing against his skin.
Fred grabbed it.
This will hurt you. Stop it.
He blinked a few times, and put the knife to his arm. As the voice in the back of his mind persisted, it made him hesitate, but he pressed the knife against his flesh. He drew it down. His blood ran like a river of petals. The pain wasn't pain - it was like a nice little tickle.
Blood ran slowly from the cut, down his wrist, to his fingertips.
@Mackenzie Riddle

Mackenzie watched curiously as Fred dragged the blade through his flesh. She smirked and watched the droplets of blood hit the floor. She stepped forward and took her wand out. She removed the imperious curse and waited for the screams of pain to begin.
@Fred Weasley II
---
Permissions in this forum:

You cannot reply to topics in this forum