current time
Apr. 2021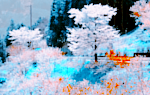 staff
Admin Xaria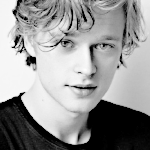 Admin Violet
Who is online?
In total there are
6
users online :: 0 Registered, 0 Hidden and 6 Guests
None
Most users ever online was
139
on Wed Jul 03, 2019 9:12 am
Credits
Skin & graphics made by Xaria. The Harry Potter franchise belongs to J.K. Rowling. All original characters belong to the respective user that made them along with their posts. No copyright infringement intended.
Javier had been glad that his brother had agreed to meet him. He hadn't been sure that he even would. He had been so mad when they had last spoken. But Javier loved his brother and he wanted things to be alright with him. So, he was looking forward to hopefully be able to talk things out with him without tempers rising again. Though, almost as soon as Adrien had made it, things went downhill.
Everything went dark and people started to panic. Adrien looked to him and he took out his wand.
"I have to try to keep the kids safe. You find somewhere safe or stay close."
He told his brother as he went to leave the Three Broomsticks where they had been meeting. He was glad that as far as he knew Dominique should be home where she would be safe. He didn't want her or the babies being hurt.
"Keep an eye out for Eloisa and Marcos! They're probably here somewhere too."
He yelled to his brother over the chaos.
@Adrien Morais
Adrien grabbed his wand and was going to try and find his sisters if he could but he also wanted his brother to have backup so he began to follow his brother. "We can find them as we go but right now-Ah!" Adrien fell to the ground screaming in pain. He saw his brother and was hoping he could help him but he didn't want his brother to be slowed down either. He felt relief before he felt the pain again and began to squirm and cry in pain.
"Javier! I-I'm s-sorry, I-I may not like the situation or Dominique b-b-ah!" he yelled in pain again.
@Javier Morais
@Kane Rosier
Kane had his apprehensions about whether this would all work out or not... Though, when it came down to it, he knew that he would participate and he would cause as much damage as possible. He would go down in history books if nothing else. And wouldn't that be fitting for a Rosier such as himself? He was sure that his father would be proud. Then there was the screaming, the explosions, it all added to the frenzy that was building up in Kane as he stood there for a moment just taking in the distruction, breathing in the chaos. It was brilliant.
Then he flung himself into the fray. He had his wand out, walking down the street, looking for his first target. That was when he spotted the two men coming out of the Three Broomsticks. A smirk that told of nothing good came to Kane's face as he pointed his wand at the one who seemed to be being somewhat protected by the other.
"Crucio!"
He called out as he pointed his wand at the man. It was satisfying when the man then fell to his knees. His screams were music to Kane's ears. All the while, he watched the other man, waiting for his reaction that he knew would come. There was only so much time before the portkey would be scheduled to take back prisoners and Kane planned to have some fun before then.
@Adrien Morais

Javier was moving away from the Three Broomsticks as he kept an eye out for their younger siblings. This was all Javier's fault that they were even here. If he hadn't brought them all to Hogwarts and the UK then they wouldn't have been stuck in such danger. But there was no changing that now and he just had to make sure that he found them and protected them. Though, he stopped when he heard his brother start screaming in pain.
He turned to face his brother, hearing his words even as he looked around for his attacker. He spotted the man who was pointing his wand at Adrien and Javier tried to push him back with a spell, needing to stop him causing Adrien pain. The spell would be strong enough to knock him off his feet if he managed to land it. Or at least, that was his hope.
@Adrien Morais
Adrien's vision was becoming hazy as the unknown man kept torturing him with the curse, it hurt so bad, he felt like his insides were going to explode if he didn't stop or Javier knocked him on his ass. Adrien was on the ground in pain and it just didn't stop and neither did his screams, he wanted it to just stop. "Javi!" He shouted in pain to his older brother.
@Javier Morais
@Kane Rosier
Kane had no mercy as he stood over the man who was now on the ground screaming in pain. He had been told to have no mercy and he planned to do just that. This was their time. It was time they once again struck fear into the hearts of all who would oppose them. When the spell came at him, he was able to dodge it enough that he was just shoved back a bit, causing the spell that was causing Adrien pain to stop. Enough fun, now. It was time that he took his little prisoner and got him to the port key. He pointed his wand at Adrien once again.
"Imperio!"
It would be so much easier if he could get the man fully under his control. And didn't it feel amazing to be finally using the dark arts he had been taught from such a young age? It was so freeing.
@Adrien Morais

Adrien continued to be in pain for what felt like forever, he wanted his brother to get out of there but also wanted Javier to stay and help him, but he knw that if he stayed there was a chance Javier would be taken too. Then he heard another spell thrown at him and he stopped. He knew this spell, he would have to do whatever the Death Eater wanted.
Adrien stayed still on the ground and waited for his instructions, knowing that he couldn't fight such a thing.
@Kane Rosier
---
Permissions in this forum:

You cannot reply to topics in this forum