current time
Apr. 2021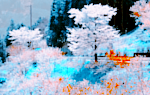 staff
Admin Xaria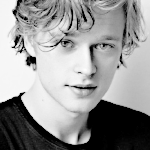 Admin Violet
Who is online?
In total there are
4
users online :: 0 Registered, 0 Hidden and 4 Guests
None
Most users ever online was
139
on Wed Jul 03, 2019 9:12 am
Credits
Skin & graphics made by Xaria. The Harry Potter franchise belongs to J.K. Rowling. All original characters belong to the respective user that made them along with their posts. No copyright infringement intended.
Carina figured she should get some dueling practice in after receiving Mackenzies message. She wanted to be prepared. She stood across the room from one of the dummy's and aimed, "Confringo." She smiled as the dummy exploded and then repaired it back together. Something was bothering her though, she couldnt shake the feeling she was being watched.
@Jaromir Krol
Jaromir, having the same idea as Carina, went to the duelling chamber. He watched her for a moment without saying anything. She seemed to be absorbed in what she was doing, and he didn't feel like disturbing her for the moment. How was he going to go about this?
He approached her slowly.
"That last one was very good, Karina,"
He said, and then went very silent again.
He stared at her for a long pause, then sighed.
"I heard you run and talk to Louis, after I explicitly told you not to."
He frowned at her,
"Why are you doing that?"
He asked, annoyed.
@Carina Malfoy
Carina felt relief when she saw it was only Jaromir. She walked up to him with a smile and went to kiss him before his emotions hit her like a 100 pound sack. She felt confusion and anger and betrayal. And then he asked about Louis, "Who told you that? He seemed off the other day. I was worried about him. I told you he was my friend.." when he asked her why she laughed a bit, "Why does it matter? It's not like I cheated in you or anything."
@Jaromir Krol
Jaromir gave her a repulsed look.
"You think this is funny?"
He glared at her.
"Why were you worried about this boy? Why, really, Karina? He is not your friend."
He felt his blood boil when he thought about Louis, being cradled by
his
Carina, crying stupidly like a little baby.
"Cherry tells me."
@Carina Malfoy
"No. I dont think it's funny, Jar. I just dont get where this is coming from." She wrinkled her nose ein confusion at all of his questions, "I worry because he is my friend. I care about him. I dont like seeing him upset." Not to mention, she could pick up on Louis emotions easier than most people's due to the bond they once shared. When he said Cherry told him, she looked up at him, "Oh and you're gonna believe her over me?" She asked with a look that told Jaromir to treat very carefully with what he said next. It could just be his downfall.
@Jaromir Krol
"Don't lie to me!"
He flared, stepping forwards towards her.
"Just a friend. What is this bullshit!"
He bunched up his fists. He would never hurt her. He wouldn't even lay a hand on her. But right now he felt so angry, knowing she was lying; knowing that somehow she clung onto Louis Weasley as though he was some kind of commodity.
"He isn't a little boy, Karina,"
He said venomously,
"He can take care of himself. He has a girlfriend to comfort him, if he needs it. She tells me, you go to him.""I don't like him, Karina. He is a shit."
@Carina Malfoy
Carina flinched and took a step back when he shouted and saw his balled up fist, "Jaromir, I'm not lying to you. I would never lie to you." She shocked her hand and shot an exploding spell at the dummy, "This is bulllshit, Jaromir. All of this. you dont fucking trust me! But yeah, I went to him. I'm sorry that almost a year of history isnt going to just disappear." She ran her hands through her hair in exasperation, "Why? Why dont you like him? Or you just choose not to because hes my ex?"
@Jaromir Krol
"If it won't, then you have not moved on. You still are having feelings for him."
He was getting annoyed with her constant backlash. He
knew
that she wasn't being completely honest. It was an insult to him that she kept twisting his words, and putting it back on him. It was sort of manipulative. He didn't like that.
"What is it? What is it about him that you find so fucking exciting?!"
@Carina Malfoy
"I HAVE MOVED ON!" Carina shouted back at him, his anger only adding to her until she was almost shaking with rage, "I dont have feelings for him. If I did I would be trying to be with him, not happily dating you. Well except for right now, I'm not fucking happy." She felt tears start to form in her eyes  she was scared. She was terrified this would end in them breaking up. She slowly walked over to him and placed her hand on his chest, "I find you exciting. I want you. I love YOU!" she said feeling the tears fall and she looked away to try and hide them.
@Jaromir Krol
Jaromir didn't look at her while she was shouting. He was angry as well. He didn't understand what there was between her and Louis, but he knew that he couldn't allow it to continue.
When she put her hand on his chest, he looked down at her.
"Then don't be running after another boy,"
He said, narrowing his eyes.
"You think I am stupid. You make a fool of me. Just stay away from him - he doesn't see you as a friend."
@Carina Malfoy
Carina looked up at him, her eyes glistening with the tears that were falling down her cheeks. She sniffled a bit before nodding her head, "Yes sir." She said almost obediently. She didnt want him to leave. she would do anything as long as he didnt leave. She would stay away from Louos if it was what he wanted, "I told you I loved you. You didnt say it back. Is that because you dont anymore?"
@Jaromir Krol
---
Permissions in this forum:

You cannot reply to topics in this forum