current time
Apr. 2021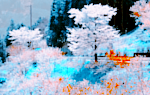 staff
Admin Xaria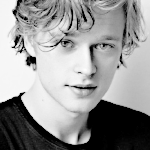 Admin Violet
Who is online?
In total there are
5
users online :: 0 Registered, 0 Hidden and 5 Guests
None
Most users ever online was
139
on Wed Jul 03, 2019 9:12 am
Credits
Skin & graphics made by Xaria. The Harry Potter franchise belongs to J.K. Rowling. All original characters belong to the respective user that made them along with their posts. No copyright infringement intended.
((OOC: Faye is yellow. She has no known captor as of yet, but you don't have to be her captor. Doesn't even have to be a DE. Go nuts!))

Faye had managed to get separated from Ethan amidst the fires and debris of canopies falling from the market stalls. She had already sustained a small injury to her arm, and thought that it could be badly sprained. Thankfully it wasn't her wand arm, but she was using her right to support the left while rushing through the streets frantically, trying to get away from the Death Eaters and their wrath.

Not looking where she was going, she suddenly tripped and fell forward, landing on her palms.

The pain in her arm crippled her and she fell forward, screeching in anguish.

Get up...

She urged herself, desperately.

Get up, or you are dead.

Her wand? Where was her wand?! She scraped about for it desperately, and managed to take hold of it once more. That was when she felt the presence of another, however, standing above. She span around while still on the ground, pointing her wand right at them. Her arm was shaking. "St-stay back!"
Elysia had managed to notice a former schoolmate who wasn't too much younger than her, and she appeared to be in a vulnerable position too. Sure, she liked the chaos, but she didn't remotely support the Death Eaters. She may as well help her out.
In one hand was her crucifix with the other one being free. Elysia held out her free hand to the girl.
"I'm not going to hurt you, grab my hand."
@Faye Phiera

She was still staring at this girl in horror, but realised that she recognised her. Hadn't this girl dropped out of Hogwarts some years back? Nodding quickly, she stashed her wand between her belt and took the girl's hand. Her left arm was in too much pain right now to be pulled.
Once she got to her feet, Faye took out her wand again.
"Thanks,"
She said hurriedly, looking at her,
"I need to find my cousin and my friend. Then I might be able to apparate us all out of here!"
It was a stretch, but she needed to assure their safety.
"Can you apparate yourself?"
She asked desperately. She wasn't certain
@Elysia Mort
"You're welcome,"
Elysia replied before aiming and throwing her crucifix at someone on the roof.
"I charmed it to behave like a boomerang. Once it hits some sucker, it returns to me. Cool, right?"
Figuring that out had excited Elysia a
lot
.
Hmm, apparition.
"I still haven't got my license as I slack off, but I don't splinch myself too often."
@Faye Phiera

Ethan was running around looking for Faye ever since they had gotten separated. He had dodged a few spells that he was pretty sure were aimed for him. God, he didnt want to die today. He continued looking for Faye until he saw her, "Faye!" He ran over to her and noticed the injury to her arm, "What happened?" He looked at the other woman and raised an eyebrow, but didnt say anything as Faye didnt seem panicked that she was there.
@Faye Phiera
@Elysia Mort
Faye smiled very weakly.
"Yeah..."
She didn't think she could find anything remotely
cool
right now.
Then, hearing Ethan's voice, she turned sharply and looked at him.
"Thank goodness you're all right,"
She said, relieved. She looked at her arm.
"It got crushed underneath some rubble when I fell over. I think it's okay... but I can't really move it."
She looked between the two of them.
"We need to move. They'll be coming for me, more than likely. I'm muggleborn."
@Ethan Layton
@Elysia Mort
Elysia nodded and promptly began half-carrying Faye to somewhere more sturdy. He paid no attention to the guy. The only guy she paid any mind to was Drogros. Anyone else was useless in her eyes.
"I honestly want to stab one of them in the heart with my crucifix. That'd be rad."
@Ethan Layton
@Faye Phiera

"I'm so sorry we got separated. I should have been there." Ethan said, bearing himself up a bit. He felt horrible she had gotten hurt. "We need to get you back to the castle. You'll be safe there."he had to keep her safe. He had to get her to safety, "You havent seen jocelyn have you? I dont know if shes here or at the caslte."
@Faye Phiera
---
Permissions in this forum:

You cannot reply to topics in this forum