current time
Apr. 2021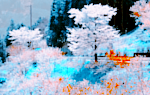 staff
Admin Xaria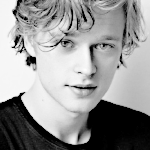 Admin Violet
Who is online?
In total there are
4
users online :: 0 Registered, 0 Hidden and 4 Guests
None
Most users ever online was
139
on Wed Jul 03, 2019 9:12 am
Credits
Skin & graphics made by Xaria. The Harry Potter franchise belongs to J.K. Rowling. All original characters belong to the respective user that made them along with their posts. No copyright infringement intended.
After getting various messages, Hermione was able to get Hugo into safety at the castle and immediately went out to Hogsmeade to help with the defense. She hadn't imagined that the Order would need to totally regroup, but that was the reality now. As there were more power in numbers, Hermione began looking for other Order members as she kept casting protective charms.
Hanna ran through the crowd as she had been doing her best to keep safe. She didn't want to die and she worried about her students, and it didn't take long for her to spot Hermione, and she ran,
"Hermione! Thank god we need to try and protect these students. What if they get to the castle?"
she shouted in fear.
@Hermione Granger

Hermione smiled when she saw Hanna. That meant one less co. worker to worry about.
"That's exactly what I'm trying to prevent. I don't know where Rose is which scares me, but I know Hugo is safe at least..."
@Hanna Skarbek
Hanna couldn't say she saw Rose, and she looked.
"How about we find her?"
hoping to give the ex-minister all the relief in the world right now. Plus she wanted to anything to help a lady who truly was a legend and had been renowned all over England. She wasn't sure how much time, as she had begun casting spells all over the area trying to keep them safe.
@Hermione Granger

"Good idea. If she is with some of her older cousins, I can have a sigh of relief as she would have some protection. If we find her all alone, you can apparate her back into the castle."
That was a decent gameplan. Hermione just knew she needed to be out here to help the cause.
@Hanna Skarbek
Hanna nodded at the command, and she had to agree that Hermione would have one sigh of relief. As the older Weasleys, had been very advanced, but she often worried for Roxanne.
"Got it mum."
she said as she had given Hermione a confident smile. She had looked,
"Do you have any clue how long it will take for the Order to come and help us?
" she asked with worry.
@Hermione Granger

Hermione shook her head.
"I think a good amount is already here as the messages traveled quickly. Whether or not they're already on the defense or been struck down is another story..."
@Hanna Skarbek
Hanna gave a nod at Hermione's words,
"I know Camille and Flitwick had gotten the word out."
she as she saw someone coming and she shouted.
"Stupefy!"
as she watched them fall the ground.
"I hope we can hold them off, and I hope no students have to die."
she said with worry. As she knew she had go find Rose, and she looked at Hermione,
"I'm going to find Rose."
@Hermione Granger

"Yeah, I had gotten Hugo to the shelter. I wonder how many Order members have been reached out to..."
There was power in numbers, and she hoped they could beat the Death Eaters. They had all been caught in surprise by this show of force.
"I'll see if there are any Ministry officials on our side around. I'd be surprised if Harrison wasn't already here."
@Hanna Skarbek
---
Permissions in this forum:

You cannot reply to topics in this forum