current time
Apr. 2021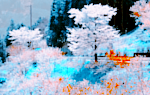 staff
Admin Xaria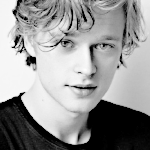 Admin Violet
Who is online?
In total there are
3
users online :: 0 Registered, 0 Hidden and 3 Guests :: 1 Bot
None
Most users ever online was
139
on Wed Jul 03, 2019 9:12 am
Credits
Skin & graphics made by Xaria. The Harry Potter franchise belongs to J.K. Rowling. All original characters belong to the respective user that made them along with their posts. No copyright infringement intended.
She was sore from giving birth to her loving son that same day, she had no idea how she went into labor, pushed out a healthy baby and got back onto her feet and was off to this amazing battle. She was in no mood, she was a newly appointed mother and she needed to get back to her little baby. He was going to be the best thing in her life, so snapping a few necks (literally) before she threw a spell at a young blonde girl trying to hold her own, this was going to be fun.
@Lakelyn Munroe
Lakelyn had no idea what to do! She had just been having a fun day out, checking out the new theater in the village and intending to show Hyacinth some of the muggle movies she had watched when she was growing up. Then everything went crazy! She stood with Hyacinth trying to figure out what to do, her wand out just in case, when she was hit with a spell that knocked her to the side, nearly knocking her off her feet. She turned to see the redhead with her wand pointed at her.
"Expelliarmus!"
Lakelyn sent the spell at the woman, at least hoping to at least give herself a moment to get herself together.
@Persephone Nightshade
Blocking the spell the little blonde bitch had thrown her way, of course it was a typical tactic, it was kind of pathetic the same thing was going to happen to everyone, well those who were in school. "Do you know any other spells?" She giggled before throwing another spell. "Crucio!" She yelled.
@Lakelyn Munroe
Lakelyn had been caught off guard by the first attack and had merely used the first spell that had come to mind in order to give herself a moment to think. She had known it wouldn't work. When did it really work unless the person you were dueling was already close to losing? The other woman was taunting her, even giggling as she then sent the curse her way.
"Protego!"
Lakelyn cast the protection charm that would save her from such horrible pain.
"Incarcerous!"
Lakelyn cast the spell, hoping to imprison the woman so that maybe an auror or member of the order could come to her aid.
@Persephone Nightshade
"Protego" she said protecting herself from the spell thrown at her, oh this little bitch was getting on her last nerve. Disapparating before apparating right behind the blonde girl and grabbing her by putting a knife up to her throat. "Drop the wand bitch" she spat in her ear, making sure to apply some pressure to know if she didn't do it, she was going to end up with a sliced throat.
@Lakelyn Munroe
Lakelyn frowned when her spell was blocked by the woman's protection spell. She wouldn't let herself be discouraged, though. She knew that she had to keep fighting or she could literally lose everything. She was about to send another spell at the woman when she was all of a sudden gone. The next thing Lakelyn knew, the woman was behind her and had a knife to her throat. Lakelyn froze for a moment before trying to find some way to get free. Instead, she only succeeded in causing the sharp blade to slice her skin. It wasn't a deep cut but she felt the pain and the blood that dripped from it. She stopped fighting.
"What do you want with me?"
She asked, more determined than fearful. She needed to figure out how to get out of this. But she wasn't sure how as the woman demanded that she drop her wand. What choice did she have? None. If she wanted to survive, she had to drop it. So, she did. But how was she going to get out of this mess now?
@Persephone Nightshade
Sephy couldn't help but laugh, yes she was kind of exhausted for having to push her son out but she couldn't be more wide awake then she was right now. She loved watching the pain and the suffering so here she was, making sure this little bitch felt that. "What do I want? I want to watch you suffer. Sectumsempra!" She shouted to the blonde girl, hoping it hits her and the little bitch doesn't block it.
@Lakelyn Munroe
Lakelyn couldn't even fight, the knife was so tight against her throat, if she moved too much she knew that it would end up killing her. And maybe that was what this woman wanted. But she stayed still anyway. Which seemed to be the right thing because the woman removed the knife from her throat and she felt herself being released. Only to have the woman shout at her before pain erupted. Cuts opened up all over her body, the pain so much that Lakelyn passed out. Her last thought was that this was it, she was going to die.
@Persephone Nightshade
Persephone walked slowly over to the girl that was bleeding out from her spell and Sephy healed her before looking around and Disapparating out with the blonde girl. Taking her back to her home and into her room of torture. Yes she had a room of torture but she mostly used it for sex but this would have to do as well. Chaining her to the cross and waiting for the little bitch to wake.
@Lakelyn Munroe
---
Permissions in this forum:

You cannot reply to topics in this forum