current time
Apr. 2021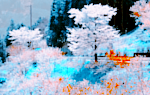 staff
Admin Xaria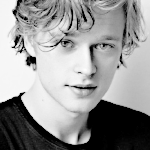 Admin Violet
Who is online?
In total there are
6
users online :: 0 Registered, 0 Hidden and 6 Guests
None
Most users ever online was
139
on Wed Jul 03, 2019 9:12 am
Credits
Skin & graphics made by Xaria. The Harry Potter franchise belongs to J.K. Rowling. All original characters belong to the respective user that made them along with their posts. No copyright infringement intended.
Petra had decided to stay and attempt to fight, whether or not it would be a good idea was a different story all together. Petra knew that the only way to survive was to attempt to fight and live another day. Nothing was going to stop her from living to see another day. So when she seen a student that she knows all too well she scoffed. This was not happening! Students were literally here and fighting with these death eaters?! Oh there was going to be hell to pay.
"You're apart of this?" The Riddle family was related to the man that had killed her grandfather, this was war.
@Gabriella Riddle
Gabriella was looking forward to prove herself to her father. He had told her that there was no way that she was anything but his daughter, but she felt like she needed to prove it to herself and everyone else. Especially those who had played that horrible trick on her. She was sending curses at those she came into contact with. Nothing huge just yet, just little things to cause those without clear minds to panic as she watched with amusement. Then she came upon Petra. The girl had the nerve to stand in her path and speak to her.
"Everyone should have known it would be war when they threatened my family."
They had put out a death warrant for every one of the Riddles, despite most of them playing by the rules, biding their time. It hadn't been fair and they had been forced to retaliate. She pointed her wand at the other girl and sent a spell at her in hopes of sending her flying. It was time for a little fun.
@Petra Grindelwald
Oh so this was how it was now?! The Riddles thought it would be easy and they would get off with a slap on the wrist, now it was going to be a fun came for sure. "Aw poor you, if your sister wasn't a raging lunatic who thought that she would get away with what she did then you and your family had another thing coming" Petra blocked the spell that was thrown her way.
"You know, I always thought that I'd come face to face with a Riddle, especially with the dark lord murdering my grandfather!" She said as she thrown a spell back at her.
@Gabriella Riddle
Gabby couldn't believe the audacity that this girl had! Was she really trying to make it seem like they shouldn't retaliate?
"Mackenzie is a lunatic, but the rest of us had never hurt anyone! Yet we were slated for death anyway."
Gabriella knew that her sister was insane, she didn't agree with what her sister had done. She had been wreckless when they had needed to be smarter about things. But she was still family. And because of her actions, they had all been forced into action.
Gabby dodged the spell that the other girl sent at her.
"Congrats, you were right."
She said as the other girl mentioned coming face to face with a Riddle. She pointed her wand at the other girl and spoke the spell.
"Crucio!"
@Petra Grindelwald
Oh so she was supposed to feel sorry because her sister was nuts. "Well I guess they want to make sure unstableness doesn't run in the family so better safe then sorry I guess" she shrugged not really caring.
Then when it came to that torture curse, she fell to the ground and willed herself not to scream even though it was so fucking hard to do. "St-tupfy" she shouted to her through the pain.
@Gabriella Riddle
"Do you think you're funny?"
Gabby wasn't finding any of this funny. Had she thought of killing half of the people they were attacking numerous times, yeah, she had. But that didn't make her insane.
"So, anyone who has a crazy person in their family should receive a death sentence? That makes loads of sense."
Gabby rolled her eyes.
But maybe she was a little crazy as she stood over the girl as she fell to her knees in agony. She tisked when the girl tried to send the spell her way. Of course, she was able to dodge it but it had come closer to her than she had expected, causing her to stop the crucio curse.
"Oscausi!"
She said, because if the other girl couldn't talk then she couldn't fight back so easily, right?
@Petra Grindelwald
Petra rolled her eyes at the stupid blonde, well at least she understood the term blonde moment, this girl was full of them obviously. "Not the family but the crime committer but that doesn't mean the family is fully off the hook either. Hell she's a Riddle she was bound to turn out like Voldy" Petra shrugged, not really caring at the moment.
Watching as it took the girl off her focus and it stopped the curse. "Protego" she put the blocking spell up and before the other girl could utter a word, Petra tackled her to the ground and began to hit her, really not caring at this point, the bitch was crazy.
@Gabriella Riddle
---
Permissions in this forum:

You cannot reply to topics in this forum