current time
Apr. 2021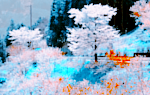 staff
Admin Xaria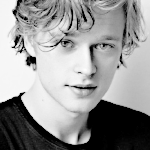 Admin Violet
Who is online?
In total there are
3
users online :: 0 Registered, 0 Hidden and 3 Guests :: 1 Bot
None
Most users ever online was
139
on Wed Jul 03, 2019 9:12 am
Credits
Skin & graphics made by Xaria. The Harry Potter franchise belongs to J.K. Rowling. All original characters belong to the respective user that made them along with their posts. No copyright infringement intended.
Raine had stunned a few Death Eaters but it was getting to the point where there was too many of them! She didn't know what was going to happen to her but she knew that this was a war and whether she lived through it or not was something she didn't know. The blonde was about to stun another Death Eater when she was thrown to the ground, the look in the eyes of something she didn't know before their hands were around her throat, attempting to choke the life out of her, she tried to grab her wand but it was too far and her attempts at hitting was not working, this was it, this was the end.
@Damian Rosier
Damian had arrived a little late to the party. Maybe his heart wasn't as in it as it should be. He had never been one for the big showing of power in such a way. He was more into the slow breaking down of people. Though, he also knew that he needed to at least make a stand there or when their side won he would be seen as a traitor. All of that went out the window when he walked around the corner and saw the pretty blonde that someone had by the throat. She had turned him down back when they had first met but he had taken the rejection gracefully, vowing that she would pay for it eventually. Now was his chance.
He removed his mask and approached the duo, grabbing the person who had her by the throat and throwing them backwards as he looked down over her, holding a hand out to her. He had removed his mask and things so that he wouldn't appear to be with the Death Eaters.
"Come on, we need to get out of here."
He said, trying to add just a bit of worry to his voice as he waited for her to take his hand so that he could wisk her away.
@Raine Walsh
Raine thought this was it and for the longest time she believed that but it was like someone was looking down on her since she could breath again, gasping for breath as she looked up at Damian, the same Daman she had turned down not that long ago. Taking his hand and standing up, reaching for her wand and nodding. "Okay, thank you" she said to him, wanting to get out of here.
@Damian Rosier
Damian now knew that it had been the right thing to keep his anger at being turned down hidden. He could tell as she looked up at him that she trusted him to get her out of there. Maybe she even trusted him to keep her safe. After all, he had just saved her from being strangled. That was the way that he wanted her to see him, like some sort of avenging angel. Because then it would be just all that more satisfying to destroy her, to show her who she was really dealing with.
He had his wand out, the mark on his arm cloaked as it normally was. When she got to her feet, he gave her a small smile when she even thanked him. This was all too perfect.
"We need to get a little ways away from the fighting and apparate. I'll make sure you're safe, just stay behind me."
Still playing the hero. Oh, this was just too good. He began moving in the way he had come from, somewhere that they could apparate without anyone seeing him leave with her. He didn't want anyone to come to him looking for her, after all.
@Raine Walsh
Raine was thinking of her safety and Damian had been nice when they met, yes she had to turn him down because she was not looking for a relationship right now and she had walked away without him being offended. So the blonde seriously followed him, believing that he cared for her and would protect her.
"Okay, good idea" she nodded. She held onto his arm as she walked with him, not thinking he would hurt her but be there to save her, no red flags went up and they won't right?
@Damian Rosier
Things were working out just perfectly in Damian's opinion. He had gotten rid of his mask and hidden the tattoo on his arm so that no one would know that he wasn't just there to help out if they saw him there. And then Raine was leaving with him so willingly. It was perfect. He did love it when a plan came together. She took his arm and he began to walk away from the chaos, easily keeping her away from the danger since no one was pointing their wands in their direction. He was known by both sides, and both sides thought he was with them.
Once they were far enough away, he apparated them both out of there and back to his place. Was she in for a surprise.
@Raine Walsh
Raine was kind of shocked that he was being so nice so she thought nothing of it as she took his arm. Also surprised when no one was raising wands at them, maybe they were afraid of him? Raine wasn't sure why the Death Eaters weren't attacking but she was going to take it with pleasure. Raine felt as he apparated them to what looked like his home and she let go of his hand as she looked around the living room. There was something not right here and she didn't know what it was, just a feeling.
@Damian Rosier
---
Permissions in this forum:

You cannot reply to topics in this forum