current time
Apr. 2021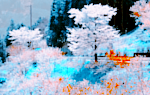 staff
Admin Xaria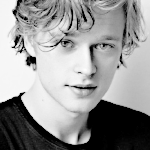 Admin Violet
Who is online?
In total there are
4
users online :: 0 Registered, 0 Hidden and 4 Guests
None
Most users ever online was
139
on Wed Jul 03, 2019 9:12 am
Credits
Skin & graphics made by Xaria. The Harry Potter franchise belongs to J.K. Rowling. All original characters belong to the respective user that made them along with their posts. No copyright infringement intended.
Filius had ran through the halls as he felt like the fear could be sensed. He had went to his office and an announcement that all students must meet in the Room of Requirement. This would be the one he had wanted to believe they would be safe as the Great Hall was right at the entrance.

He had had the caretaker open the door, and he let out a sigh. This is not how he wanted his first year as Deputy Head to go now that Lochlan was gone. "All students please file safely, and any heads of houses who are available please take your students to the designated area. The Order is on there way, and I promise you that it will be alright." he said trying to fight back tears.

All of them were all so young.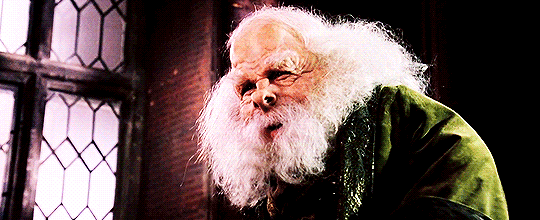 Diethelm promptly entered the Room of Requirement as he was trying to brainstorm an escape plan for Kieran and Nicoleta. He wasn't going to let them come in harm's way in the event vampire hunters were involved with this.
He went over to Flitwick and whispered,
"What do you know of the attack thus far?"
@Filius Flitwick
When Diethelm had asked the questioned, Filius shook his head. "
They are in Hogsmeade and from what I saw students were already attacked. I am afraid Lochlan was able to get some of students on his side."
he said with a sigh as he thought of that man.
"We have the Order coming."
@Diethelm Samuels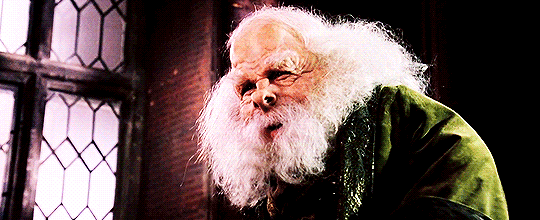 Bianca had watched from the common room The Dark Mark and she immediately felt scared. Her brother had gone away and she hadn't had anyone. So she was alone and it didn't take long until the announcement came to head to the Room of Requirement, and she watched as students began heading and she had looked around with fear.

This wasn't good.

She made her way to the Room of Requirement and had saw everyone gathering there and people being ushered into the room. She looked and she asked, "Is it true? We are going to die?" she asked with a lot of fear right now, she was only twelve.
Hugo had been personally escorted to the Room of Requirement by his mother before she had gone out to be on the defense. Poor little Hugo. Tears were falling down his face and he was shaking.
"Professor, will mummy and sissy and my cousins be okay?"
@Filius Flitwick
Claudette had opted to stay in the castle that day when so many of the other students went down to the village of Hogsmeade. She had thought that maybe she could catch up on her reading a little bit while the others were away. Though, it seemed that wasn't going to be the case because a little bit into the afternoon, she heard the announcement go out that everyone was to meet at the Room of Requirement. Something had happened and they all needed to gather there for safety.
Claudette's first thought was to go out and find out what was going on. Where was her father? Her siblings? She wanted to make sure that they were all safe. But she knew that her father would be very disappointed in her if she didn't follow directions and managed to get herself into trouble. So, she did what she was told and made her way to the Room of Requirements just in time to hear Bianca's question. She knew the girl wasn't talking to her, but she patted her shoulder reassuringly anyway.
"We're not going to die. The order is coming to protect us, I heard the professors saying so."
Maybe Bianca had heard as well but Claudette was doing her best to try to at least console the one child while the other spoke to Flitwick.
@Bianca Valenti
Reuben walked over to the Room of Requirement deep in thought wheeling a popcorn machine. He figured it'd help the kids not panic as much while also having something to munch on. He joined Filius and Diethelm.
"Do y'all know when we're gonna have one of them meetings?"
@Filius Flitwick
@Diethelm Samuels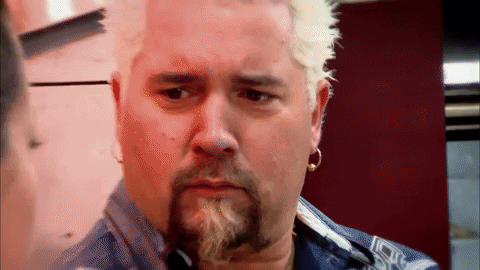 Ryder had been napping when he was woken and ushered to the room fo requirement. She rubbed his eyes sleepily, still in his sweatpants and his Gryffindor quidditch jersey, "What's going on?" He asked the Ravenclaw girl around his age. He knew Ethan was at Hogwarts with Faye, that's why they didnt have a band practice that day, but where was Jocelyn? Did someone just say they were going to die?
@claudette Vikonnol
"I see. I must admit, I am not too knowledgeable about the wizarding conflicts in this part of the world. Do you know how I can get a quick gist?"
Diethelm wanted to be aware of the history as he figured there was a lot of context he was missing.
"I don't know, sorry, Reuben."
@Filius Flitwick
@Reuben McDonald
Camille had decided to finally step down towards the Room of Requirement after making a few important calls. She decided she would eventually go out and fight this even if it may end up being the last thing she did. For now, however, she needed to make sure all of her younger students were in the castle and safe.

She waved at her students. "We'll get this under control, don't worry!" It was clear that even she wasn't sure about it, but Camille had to say something to reassure them. She didn't want to see panic in their eyes!

Claudette was one of the older students that had made it to the Room of Requirements, but she hoped that at least if the Death Eaters made it there to that room that she would be able to help defend the younger students. Her father would be cross with her if she went out looking for a fight but she was sure he wouldn't fault her for standing her ground if they made it there. Claudette was trying to calm Bianca's nerves when another student looked to her, asking her what was going on.
"There's been an attack in Hogsmeade."
Claudette had tried to listen in on the conversations of the staff as she made her way there as well as those of others who had seen what happened and made it back to the castle. But she didn't claim to know everything, so she kept it breif.
@Ryder Dawson
---
Permissions in this forum:

You cannot reply to topics in this forum