current time
Apr. 2021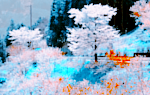 staff
Admin Xaria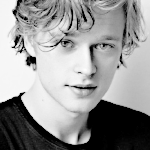 Admin Violet
Who is online?
In total there are
5
users online :: 0 Registered, 0 Hidden and 5 Guests
None
Most users ever online was
139
on Wed Jul 03, 2019 9:12 am
Credits
Skin & graphics made by Xaria. The Harry Potter franchise belongs to J.K. Rowling. All original characters belong to the respective user that made them along with their posts. No copyright infringement intended.
Emerald defied everyone's words as she decided to find the closest place to floo from. She made Fiona go ahead and told her she was fetching a few things before going to the scene. Sure it wasn't wise as she was pregnant, and another big injury could most definitely cause her to lose the child. She just wanted to see the battle for herself.
God this wasn't smart.
She ran out of the castle and in the distance could see the symbol, and she sighed. "Fuck." it was really happening and she looked around scared. But she had plans to see, and she ran straight to the forest hoping to not run and maybe she'd get to the first shop, and floo from right there. Surely no one would care if she didn't get hurt, and as she was making her way through to the end, she stopped and pointed her wand out.
"Take one more step, Lestrange,"
she warned.
"And I won't hesitate to do our child the favor of killing you."
she added protectively.
@Deimos Lestrange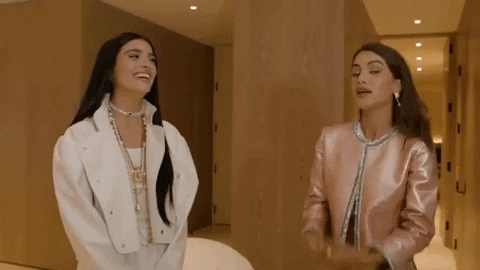 After having a bit of fun in the village, Deimos set out to try and find that fucking little
snitch
Emerald. All the people scattering at his wake were getting in the way, so he used an explosion charm or two to detonate the pavement underneath their feet. Like cannon fire, some were thrown up high into the air with the explosion, and rained back down to cracks in their limbs.
He laughed. And put his hand into his pocket. Dabbing it in a powder, he put it to his nose, and sniffed in long, and hard.
Ah
- that was the stuff. He needed to sharpen his senses, if he was to find that skank.
Edging up the path connecting Hogsmeade to the school, sending curses left to right, he stopped all of a sudden. There was a rustling in the trees. Stepping into them, he saw her at once. Her wand was pointed at him. How cute. His grin spread ear-to-ear, but his eyes were dark and hidden beneath the mask.
"I don't like it when girls play hard to get too much,"
He laughed, and pointed his wand at her.
"Let's get ya nice and docile, shall we? Stupefy!"
@Emerald Cartwright
The man standing right in front of her made her cringe inside. The one whose child she currently carrying in her stomach, and she gave me a glare. She was not dying or getting hurt. She'd be damn if she let Deimos kill their child and her in the process.
Giving him a dark smirk,
"Oh I didn't tell you? I'm taken."
she said as shouted. She was taken by the one person who would be the father of this child.
"The only docile woman there are the ones who are too stupid to realize you are no father."
she said as she shouted
"Protego!"  
@Deimos Lestrange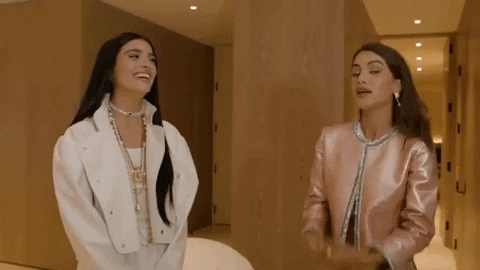 His spell deflected. While on drugs, it was like seeing a dud of a firework that just sparkled for a bit, pathetically, on the ground.
He moved forwards very quickly, and grabbed her throat. He pushed her back against a tree, hooked her legs slightly apart, and stood on her feet.
"Listen, love,"
He growled, moving his face close to hers.
"I'll make you very unpregnant if you don't come along with me. Riddle'll probably wanna meet ya. He says your family's been a bit of a dick to him. Think he's a bit upset."
He laughed.
"You lied to me. Do you know how much shit I had to get out of 'cause of you?!"
@Emerald Cartwright
Fuck Deimos! Was the thought that came to her mind when he grabbed her, and she tried to not cry as he talked about killing her child. Spitting his face,
"I am going no where with you."
she shouted as she knew had been no way for her to get loose, she thought of the best way.
"I won't have this child be raised by the likes of you or anyone."
she shouted.
When he scolded her for lying to him,
"I'd be careful, wouldn't want me telling this kid, that their father tried killing their mother now would you?"
she retaliated, as she had got her wand out, and she casted it at his neck and she shouted.
"Incarcerous!"
as she hoped to get away. Right now she knew if Faolan was here he'd have her back, and she knew this was a bad idea.
@Deimos Lestrange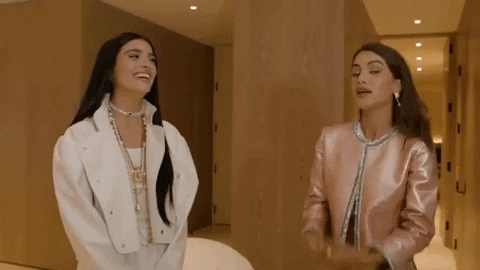 He put his hand to his face, where she had spat, and drew it off with a swipe of his finger.
"Disgusting bitch, aren't ya?"
He snarled menacingly at her.
"I don't give a shit about the kid!"
He laughed, but didn't know if that was strictly true. That thing had his blood, after all. The next generation of Lestrange, starting with him, would likely get him a bit of recognition. Recognition meant gateways to more shit. More drugs. More living the life he loved.
"Try tellin' it that its Mum's a skanky little--"
Suddenly chords tightening around his neck, and he was throttled. Stepping back in alarm, he clawed at his neck, and managed to loosen them with a softening charm. Cursing, he managed to stretch the now-elasticated rope over his head, and fling it to one side.
Seeing her getting away, he quickly cast the slowing jinx:
"Impedimenta!"
If it caught her, he could grab her from behind.
@Emerald Cartwright
Emerald was a lot of things, but right now what Deimos was saying pissed her off. She knew she fucked up, but she also knew that if she gave she'd probably never see her child or have a family with Faolan.
"I don't need you to give a shit! Because I promise you my child will never know of your existence."
she said as she had watched him choke.
"Deimos you lost this and you won't have your wish. Now you can go tell Riddle, he can suck my dick."
she said as she eyed him.
"The shit you got you earned, and you should be fucking lucky I am denying the claims of the child being yours."
she said the only three who were going to know was Faolan, Deimos, and herself,
"The child is yours, and you best believe the truth will burn in your grave."
she shouted at him, because right now she was fighting for her unborn child and she wasn't going to let the child get taken.
Running away she heard him, and she docked as she started running.
"Secumsempra!
" she shouted knowing it couldn't be effective, but she needed to get away. Running away with hopes it got him.
"Faolan!"
@Deimos Lestrange
@Faolan Finnigan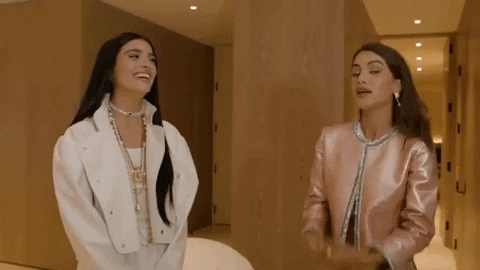 Where was Emerald? She should have made it to safety by that point! He had been told that she was coming and that she was just behind. Only, she wasn't. After a little more than a few seconds of her not showing up, he began to panic and told her family that he was going to go find her. He never should have let her go into Hogsmeade alone while he had stayed in to finish some assignments. But it wasn't like he controlled her or anything. She could do what she wanted. He just wished that he had gone with her.
While everyone else was running for the castle in the chaos, Faolan ran away from it. He ran as quickly as he could towards the village and started trying to find Emerald. Where was she? He hoped maybe she had found some way to make it to the safe house on her own or at least that she had made it somewhere that she could hide.
That was when he heard her panicked voice as she yelled his name. She was close. Just inside the forest and he saw someone chasing after her as she tried to shoot a curse at him. Faolan took out his own wand and sent an exploding charm at the man, attempting to blow him back away from Emerald and hopefully inflict some damage. It was about time his blowing things up became truly useful.
@Deimos Lestrange
@Emerald Cartwright
She ran as fast she could when saw something exploding she ducked. Deimos was not going to catch her and it take long until she saw Faolan, and she ran over to him and hugged him tightly. Hopefully Deimos stops right there and now.
@Faolan Finnigan
@Deimos Lestrange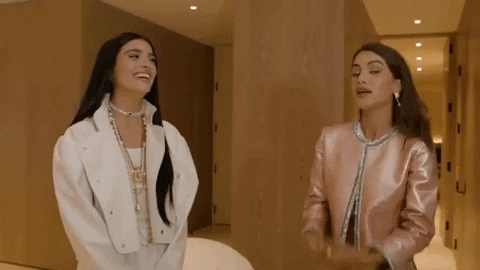 As he was too busy trying to get near her to defend himself, the spell struck his right arm.
"Tsh, arg!"
Several shallow gashes grazed over his skin, and bled part-way through his jacket. One of them was deep enough to trickle down his arm, and drip at the tips of his fingers.
"Impedimenta!"
He tried again, but there was a loud BANG to his right side.
The earth from the ground sprung up, and showered him in a lot of mud. He shook it off his hair irritably, and wiped over his face. Then a large log pelted down, and he narrowly avoided it. It hit his foot though.
"Fuck!"
As he blinked through all of this, he saw some little blond prick standing with her. Deimos laughed maniacally.
"You're fuckin' dead, pretty boy."
He pointed his wand at him.
"Crucio!"
Another loose branch fell, and struck him right on the shoulder, spinning his spell off somewhere else. Annoyed, he tried another:
"Petrificus totalus."
@Faolan Finnigan
@Emerald Cartwright
Faolan knew that it could have been dangerous to try to use the explosion to blow the guy who was after Emerald back. There was a chance that debris could hit her in the process but luckily, that hadn't been the case. As the man dealt with the falling debris, Emerald ran to him and hugged him tightly. He hugged her back and then moved her behind him as debris finally stopped falling and the guy's attention was on him instead. Faolan didn't even flinch under his threats.
Luckily for Faolan, another branch caught the man's arm and caused his first curse to miss them completely but the second one flew at them. Faolan was ready this time.
"Protego!"
He said, forming a shield from the attack before letting it fall and pointing his wand at Deimos this time.
"Confringo!"
@Deimos Lestrange
@Emerald Cartwright
The shouts that Deimos made toward Faolan made her want to kill him. Right now the only pretty boy was the one who had tried to capture her. When she was rushed behind Faolan, she had eyed all the chaos, and the spells hoping to not get by them. This was all fucking scary to the sixteen year old who couldn't believe that she was stupid enough to sleep with Deimos.
She also wasn't going to sit back, and she had casted her own curse.
"Everte Statum"
she shouted as she got out slightly from Faolan to cast at Deimos. Looking at her boyfriend, she said.
"Faolan! It's him."
hoping to not distract him too much as she wanted to kill him.
"He's our baby's father."
she sighed as she had had decided to cast another curse with hopes it would catch him.
"Glacius"
she was not letting Deimos kill anyone she cared about tonight.
@Faolan Finnigan
@Deimos Lestrange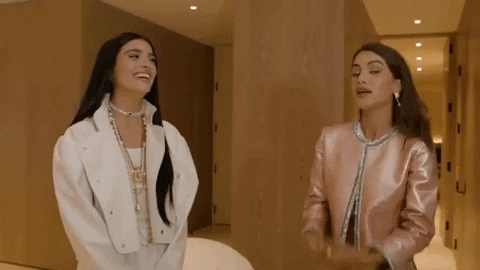 ---
Permissions in this forum:

You cannot reply to topics in this forum