current time
Apr. 2021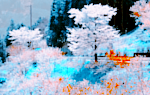 staff
Admin Xaria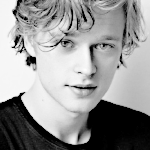 Admin Violet
Who is online?
In total there are
5
users online :: 0 Registered, 0 Hidden and 5 Guests
None
Most users ever online was
139
on Wed Jul 03, 2019 9:12 am
Credits
Skin & graphics made by Xaria. The Harry Potter franchise belongs to J.K. Rowling. All original characters belong to the respective user that made them along with their posts. No copyright infringement intended.
Cepheus had been running through the street throwing curses at everyone he could. He didn't to be lost to complete and utter fools. Going down from alleys, he shouted the killing curse and watched as they had died right there and now.
Boy did it feel good.
He had spotted someone familiar and let out a huge laugh at one person.
"Oh look you come to join the show?"
he shouted loudly.
@Kayleigh Owens

Kayleigh still didn't get what the fuck was going on. Someone had barged into her and her hotdog had made contact with her white vest, printing a ketchup-and-mustard print on her tits. She was still seething from that. People were using curses, she'd heard some of them. Just - what the fuck?! Who were these jokers?!
She didn't pay enough attention in history of magic class.
Someone had pushed her into the alleyway.
"You want a slap?!"
She cried at them, before they fell to the ground. They just... completely blanked out, and fell limp at her feet. She pushed them slightly with her foot.
"Oh my god! He's fuckin' dead!"
She covered her mouth with her hand and whimpered, stifling her screams, as it
finally
sunk in. This was serious.
She screeched when someone stood at the mouth of the alley.
"Carrow! He's just - he's... he's fucking DEAD!"
She screamed, not putting two and two together that he'd done the deed himself
@Cepheus Carrow
When Owens spoke to him he let out a dark glare,
"That's right, he's dead
." he said as he made a slash moment as he pointed his wand out to her.
"I suppose you ought to join him. As fifthly mudbloods hold no place in this world,"
he said before he shouted.
"Crucio!"
@Kayleigh Owens

Kay gave him a really weird look.
"Not bein' funny, but you are well creepy, mate."
Filthy mudblood? Oh -
shit
- he was one of them! The ones who liked to diss her family! She opened her mouth to rant back at him about how he was just a pretty boy, when she was hit by something.
It crawled through the tips of her fingers, spun up through her arms, and burned right through her chest. She screamed, buckling down to the ground, writhing as the needle-sharp pain shook through her skin.
"GET IT OFF! GET IT OFF!"
Tears of pain streaked down her bloodshot eyes, as she lashed around on the pavement.
@Cepheus Carrow
Cepheus intended to make it hurt and he shouted,
"Say it again, mudblood."
he said as the spell went harder and he shouted,
"Crucio."
again with pain. He wanted her to know his face when she died.
@Kayleigh Owens

There was barely enough time for her body to recover from the first dose of the curse. Her screams permeated the alley, but she doubt they would have been heard amongst the shouts from the village. No one was going to save her. No one was going to find her. As the pain took hold, her brain had shut off. She had passed out, but still continued to twitch and thrash about on the ground.
When the spell had finally worn off, her eyes barely opened. There was a loud ringing inside of her ears. Her body was completely limp, and she was unable to move. She just stared up at Carrow weakly, feeling her breath draw shorter and shorter.
@Cepheus Carrow
Cepheus looked down with a dark smirk and deathly glare,
"You know your kind kills us, because they can't truly stand the power of greatness."
he said with a huge laugh. He wanted to kill every last one of them, and he didn't show any mercy, and that was their way.
"Owens you ought to make the perfect martyr for the house of Gryffindor, and the dirty lions.
" he said with a chuckle.
Pointing his wand at the weak victim,
"Avis!"
he shouted as he waited for the birds  to come. The male didn't want to kill her right away, because that would ruin all the fun. But this mudblood was going right back where they had come from and he'd be glad to finally do it.
@Kayleigh Owens

Kayleigh parted her lips wordlessly.
When the birds flocked to the air, she stared at them. Funnily enough, their appearance gave her a slither of hope.
After years of messing about, being a loud mouth, being a rough girl from a rough background: she finally saw what she was. It was ironic how it took this to make her realise. She was a witch, and she could use fucking magic. Yeah - that's right. She took up her wand, slowly, and muttered the spell:
"Ev-Evanesco..."
The birds disappeared before they got a chance to peck at her face.
She knew what was coming. She was too weak to fight it. But at least her face would be spared. She had a
good
face. Well pretty.
With the last of her strength, she held up her hand and very clearly - very strongly - flipped him off.
"Fu--ck off a-and die, di...ckhead."
She smirked.
@Cepheus Carrow
The male watched as Kayleigh cowered, and it never felt more satisfying. Just as mudbloods should do anything for them to hide their belief, and die just like they did in the Salem Witch Trials.
"This is your fate, mudblood. Now send your descendants in Salem and every other false witch trial, my regards."
he taunted as he watched her.
It never felt so good to watch all of this.
Once he looked he pointed his wand at her,
"Avada Kedvera!"
he shouted. She was going to die, and that would one less muggleborn for him to worry about.
"The only one dying is you! Now I will find you fat ass friend, and give her the same fate!
" god his father would be proud.
@Kayleigh Owens

---
Permissions in this forum:

You cannot reply to topics in this forum