current time
Apr. 2021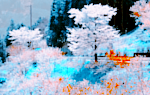 staff
Admin Xaria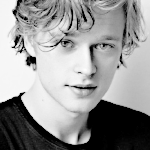 Admin Violet
Who is online?
In total there are
4
users online :: 0 Registered, 0 Hidden and 4 Guests
None
Most users ever online was
139
on Wed Jul 03, 2019 9:12 am
Credits
Skin & graphics made by Xaria. The Harry Potter franchise belongs to J.K. Rowling. All original characters belong to the respective user that made them along with their posts. No copyright infringement intended.
Medea had been waiting for this moment all of her life. She finally got to prove herself and her capabilities and how she was much more qualified to eventually run the Death Eaters than Mackenzie; that little shit ruined her life! She was going to reclaim it. She was going to rule. Medea was
very
certain of it. Unlike her twin, Medea opted to wear
armor
for better protection. Her hair was concealed over a hood and a mask that hid her features.
Reveling in the chaos, she pulled out her wand and began sending out random hexes and curses at anyone who stood in her path.
"Orbis!"

Doran made his escape from his father's men as he looked around in horror. He couldn't let innocent people die and he had began casting various spells against his father's men. There was no way in hell he would let his family get away with this, and he knew after this he'd end up in Azkaban. And he didn't want that fate, he had a future ahead o him, and it didn't take long for him to spot his sister.
As he watched her he shouted,
"Flipendo!"
pointing his wand with hopes of hitting his sister. Sure it killed him, but he couldn't let his family get away with horror.
@Medea Riddle
Medea immediately got angry when she saw her little brother try to stop her from carrying out what was right. Dodging the spell, she yelled out,
"TRAITOR! AVADA KEDAVRA!"
That better hit the poor excuse of a brother!.
@Doran Riddle

When Doran saw the green light, he had ran to the side, trying to dodge it. Once he did he turned as he looked at his sister,
"STUPEFY! The only traitor is you Medea."
he didn't want to have to cast it, and he had no intentions on killing anyone just yet.
"I'm tired of being defined as a Riddle."
he shouted back at her with hopes she stop this madness. Everyone would stop it.
@Medea Riddle
Naturally, Medea hit that spell with a backfiring jinx in hopes that it would hit Doran. Their father was going to hear of this!
"You should've been aborted with that coathanger all those years ago!"
Blunt.
@Doran Riddle

Doran dodged that spell, and tried to not get annoyed.
"No because if I was then I wouldn't be able to bring honor to this name. Mackenzie should have been sent to Azkaban, and so should you."
he said as he said as he shouted.
"Rictusempra!"
with hopes it would hit her. God he didn't want to result to some kind of Unforgivable, no one deserved that fate.
@Medea Riddle
Ducking, Medea was making sure all of her years of dueling training wouldn't go to waste. She was
not
going to let a mistake tell her what to do!
"Langlock!"
She wanted to get rid of him so badly, but she needed to weaken him first.
@Doran Riddle

Another spell he got his wand out,
"Protego!"
He couldn't die right now and not clear his name. This was what he needed to do.
@Medea Riddle

The Gryffindor watched a pile of a rubble fell and he ran away. He then shouted.
"Stupefy!"
@Medea Riddle
At this point, Medea began throwing random hexes and jinxes in any direction she could point her wand in. There was no way she was going to let herself be brought down so soon!
@Doran Riddle

---
Permissions in this forum:

You cannot reply to topics in this forum