current time
Apr. 2021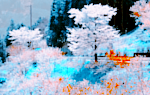 staff
Admin Xaria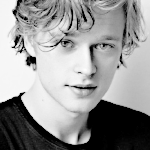 Admin Violet
Who is online?
In total there are
5
users online :: 0 Registered, 0 Hidden and 5 Guests
None
Most users ever online was
139
on Wed Jul 03, 2019 9:12 am
Credits
Skin & graphics made by Xaria. The Harry Potter franchise belongs to J.K. Rowling. All original characters belong to the respective user that made them along with their posts. No copyright infringement intended.
Page 1 of 2 • 1, 2
A few days before the event took hold, Mackenzie Riddle had contacted Carina via an encrypted crystal message, and had told her what was going to happen. Jaromir, although feeling his doubts about Carina, had agreed to stand alongside her in the fight.
If he hadn't met Carina, or was with her, he probably would have stood on the opposing side. But now he felt rather bitter towards the
people
of this country: they were all liars, two-faced, untrustworthy. So
what
if he joined the fray and turned his wand against them? They were all like those blood-leeching vampires anyway: sucking away his patience, his mind, his sense of right and wrong.
In the days leading up to the event, Jaromir had very solidly made up his mind: he was going to find Louis Weasley, and he was going to hurt him. It was the perfect cover-up for an act of violence, when the village would be teeming with it. Of course, he didn't tell Carina this. She would likely protest.
They were walking down the street hand-in-hand when it all kicked off. Jaromir kissed the back of her hand, and smiled.
"So,"
He said to her, taking out his wand,
"Who are we saying hello to first?"
And by 'hello', he meant a curse to the face.
@Carina Malfoy
@Cherry Darling
@Louis Weasley
Carina was watching the sky and smirked a bit when she saw the chaos begin. She watched as her best friend ran past and gave her wink to let her know shed be ok. She kissed Jaromir back deeply before smiling up at him, "I want Darling." She said as she gripped her wand and looked for any sign of the ravenclaw bitch
Louis was horrified by everything that was happening around him. The spells being thrown in all directions were red-hot streaks through the air. Louis was glad that he was with Cherry, but he couldn't say anything about the rest of his family and friends. They had seen Hazel briefly, but she'd since been swallowed by the crowd.
Just as he was moving back towards the direction of the castle, he saw the back of a familiar head. It was certainly Carina and Jaromir. At least they were together and could protect one another, he thought.
"Cherry, I want you to go back to the castle,"
He told her, his face clammy and worried,
"Please... I just want you to be safe..."
@Cherry Darling
Cherry had gotten extremely worried since it all began, but she was trying extremely hard to keep it together. As Louis spoke to her, she held onto his hands and shook her head.
"Only if you also go... I don't want you getting hurt either!"
The last thing she wanted to do was be on edge about what would happen to Louis. She couldn't bear the thought of him being out here alone.
@Louis Weasley
He smiled at Carina. She could have whoever she wanted. Cherry was likely with Louis anyway.
No sooner had he lifted his head, he saw exactly who he was looking for. Even amidst the chaos, the couple seemed to be sharing a tender moment together. It was quite disgusting, actually. Louis was such a
poser
. He put on this great front, and everyone got sucked right into it. Just looking at him now made his blood boil.
"There they are,"
He said to Carina, and started marching up to them taking long, powerful strides. He pointed his wand at Louis:
"Flipendo Duo!"
@Cherry Darling
@Carina Malfoy
Carina smirked at Jaromir before turning her gaze on Cherry, "What perfect timing." She raised her wand in silence for a moment, feeling the motions around her. She cast a babbling curse at Cherry before she began her attack, "Avis." She said creating tiny birds around her, "Oppugno" she said watching as the birds charged towards Cherry
@Cherry darling
Before she knew it, Cherry ended up having to dodge a spell. Ugh. Glad she didn't end up a babbling mess.
"Protego duo!"
she cast in an effort to ward off the birds to serve as some karma. Honestly, the last thing Cherry wanted was to get into a duel because of some jealous bitch, but she had to defend herself and Louis.
@Carina Malfoy
Louis, who was completely caught off-guard, was flung backwards violently.
He spun through the air, and landed very firmly on his back, wincing as his spine crunched against the paving stones. At first, he had no idea where the spell had come from. Feeling for his wand, he took it out and rolled over onto his side desperately, trying to stand once more.
He saw Carina, with her wand pointed at Cherry.
"Carina..."
Why would she do this?
@Cherry Darling
@Carina Malfoy
"Don't be looking at her!"
He spat, moving towards Louis in malice.
He grabbed his throat, and gripped it tightly. Lifting him up, hearing his throttled desperation, he stared daggers into his blue eyes. He wanted to rip off his pretty boy blonde hair. He wanted to bounce him off the pavement, and leave his bones shattered.
"Cwel..."
He muttered, venomously, spitting in his face.
"Skurwysyn... I know your play. I'll break you..."
@Cherry Darling
@Carina Malfoy
Cherry gasped when Louis was knocked back. Now she knew for sure she couldn't trust Carina. This was beyond petty school rivalries. This was life or death.
As soon as Jaromir had touched Louis in such a way, Cherry knew she needed to respond to it and stop him as soon as possible.
Quickly, she pointed her wand at Jaromir.
"Spongify."
And to be sure in case he dodged it, Cherry swiftly followed after it with a stinging jinx.
@Jaromir Krol
@Louis Weasley
@Carina Malfoy
Carina was distracted momentarily when she saw Jaromir move in on Louis, "Hey! He wasnt a part of this! What are you doing?" She looked back and forth between Jaromir and Louis and Cherry. She clenched her jaw and went back at it "Incarcerus!" She then aimed at the a bunch of potted plants near by and sent them towards Cherry with a homing jinx.
@Cherry darling
@Jaromir Krol
@Cherry darling
Trying her hardest to ensure both she and Louis survived, Cherry was throwing whatever defensive spells she could. Seeing a bunch of potted plants begin to approach her, Cherry yelled at each one of the pots,
"Reducto!"
She then looked at Carina with a very stern expression on her face.
"Eat shit, you two-faced brat. Nobody likes you, and Louis will probably never forgive you."
She pointed her wand at her.
"Duro."
@Carina Malfoy
"What? So you want to spare him now, Karina?! No mercy, you heard. No mercy."
As he was distracted with speaking to Carina, his hand suddenly felt very slack. There was a
bomp
, and Louis had escaped his grip and fallen to the ground. He was gasping for breath, and Jaromir gritted his teeth. He deflected Cherry's next hex, and spun his attention back onto Louis.
Perhaps he should
really
show him what he was made of. He kicked him in the side, and pointed his wand at him again:
"Baubillious."
A white hot streak erupted from his wand and slashed against his chest, causing him to groan in pain.
"Fight back!"
He bellowed.
@Cherry Darling
@Carina Malfoy
Louis couldn't fight back. He wouldn't. He was far too concerned with how Cherry was doing, with Carina sending spells mercilessly her way.
"Carina! Stop!"
He choked,
"Don't do this. I know you wouldn't want to really hurt her. Just listen to me, please."
@Carina Malfoy
Cherry had to keep her focus to keep Louis safe. She was
not
having Jaromir's treatment of him go on further. It was clear she was getting
very
angry. She turned back to Jaromir.
"Incendio duo."
@Jaromir Krol
"Its no mercy on the enemy. Louis is my friend!"
She felt a bit relieved when Louis escaped Jaromirs grip and she looked at her boyfriend, her nostrils flared and her eyes danced with fire and anger. She turned and was just able to block Cherrys second attack,
"I dont want to hurt, Louis. I want to hurt you!"
She then spun on Jaromir and sent a spell to attempt to separate the two, "
I said enough, Jaromir!"
She looked to Louis and felt her self go to take a step towards him before she shook her head, "
No. NO. You dont know me anymore. You dont know what I'm capable of."
She managed to throw a shield up around Jaromir and turned her wand back on Cherry, "
obscuro
!"
@Jaromir Krol
@Louis Weasley"
@Cherry darling
Cherry ducked the blindfolding attempt.
"Carina, this feud was always one-sided because you're just peeved that Louis chose me over you. Grow the fuck up and choke on Jaromir's dick instead."
Sighing, she threw an immobilizing charm at her.
@Carina Malfoy
"Flipendo!"
At long last, he found the drive within him to defend himself. Jaromir wasn't going to stop on his own, and Louis wasn't going to be able to reason with him. He had a feeling that he knew what this was all about, but he didn't want to bring it up right
now
.
Jaromir staggered, and Louis pointed his wand at Carina instead:
"Expelliarmus!"
@Carina Malfoy
Carina laughed at Cherry, "Its one sided because you cant compete. You dont have what it takes to be on my level. And you never will." She blocked her charm and managed to keep a grip on her wand and looked at Louis. He was really going to aim for her now? Very well. She pointed at Cherrys shoes, "Colloshoo" before aiming towards the space between her and Cherry, "Serpensortia!" Shouted and watched as the snake appeared before her. "Oppugno" she smirked as the snake began hissing and slithering towards Cherry, ready to attack.
@Cherry darling
Her feet were now stuck to the ground, but she wouldn't let that stop her.
"Why do I have to compete? I don't need to manipulate to convince someone to sleep with me. One day, your beauty will fade to show the vileness that reeks inside. I swear."
Cherry couldn't remotely do such a curse, or at least she couldn't bring herself to do such a thing, but she was desperate to try anything to get her to back off. Pointing her wand at the conjured snake, Cherry said,
"Vipera evanesca."
Though she was known for her book-smarts, she did study enough to learn various spells she hoped she wouldn't have to use.
@Carina Malfoy
When Louis tried to disarm Carina, Jaromir gritted his teeth.
"You're fighting me. You stinking shit."
He flung his wand out at the ground below Louis.
"Bombarda Maxima!"
The ground erupted very suddenly, and almost knocked him back as well. Louis got flung in the air like a rag doll, spun about, and landed - very hard - on the concrete at his feet. Blood poured him his blond head. Jaromir grinned down at him, eyes gleaming dangerously.
"Avada Ked--"
But something cut him off mid-way...
@Cherry Darling
Cherry was just about steaming when Jaromir went in to kill Louis. That fucker!
"You piece of shit! Incendio tria! You will pay!"
After hitting Jaromir with the flames, she immediately went to be by Louis' side. What were some of the healing spells he had told her about?
"Ferula."
Once she was sure the blood had clotted, Cherry followed it up with a cleaning charm.
"Oh, Louis!"
As soon as she could, she attempted to apparate the two of them away from the area.
@Jaromir Krol
@Louis Weasley
All what he saw was the curling of flame surrounding him. All what he felt was the burning of his skin - like sharp continual stabs, as he roared in pain to the night. He didn't know where the fire had come from. Its seemingly unending torture unfurled around him, and he thought that
this was it
.
If only he had taken Louis Weasley down with him.
@Carina Malfoy
When he hit the concrete, he felt his limbs snap. Pain, like nothing he had ever felt before, surged through his legs, and his head fizzled out their surroundings. He was still very much conscious, but it came and went in waves. He felt being picked up, a sensation of apparition, and the world turn quieter again.
He looked up at Cherry, and held onto her.
"I'm... I'm fine..."
He murmured vaguely,
"Are you...?"
That was all he could manage. The concussion made it difficult for him to stay conscious.
@Cherry Darling
Cherry was tearing up as she held onto Louis; thankfully, they had gotten away from them. She nodded as she gave him a kiss.
"I-I don't know how much more I can do to help you..."
Her feet were all bloodied after having made that mad dash to save him.
@Louis Weasley
Page 1 of 2 • 1, 2
---
Permissions in this forum:

You cannot reply to topics in this forum