current time
Apr. 2021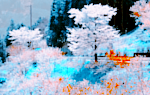 staff
Admin Xaria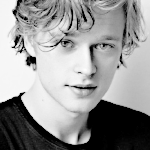 Admin Violet
Who is online?
In total there are
8
users online :: 0 Registered, 0 Hidden and 8 Guests
None
Most users ever online was
139
on Wed Jul 03, 2019 9:12 am
Credits
Skin & graphics made by Xaria. The Harry Potter franchise belongs to J.K. Rowling. All original characters belong to the respective user that made them along with their posts. No copyright infringement intended.
Jovian was late in meeting up with Alayna, and was sure she would be angry with him. The good thing was, he always had money to fall back on. If she wasn't satisfied, he would buy her something new, and the anger would subside into having her latched to his arm for the rest of the afternoon. Hazel was never so easily won 'round.
The sky was turning darker and darker with each step he took towards the village. He knew storms could be very localised, but this was ridiculous. He looked to the clouds, tinged a sort of emerald green. Then he saw it: the snake curling outside of a skull's mouth. The shouts and screams he heard from the village weren't that of excitement: they were that of terror.
He half a mind to bolt right back from where he came, but then he thought:
Alayna is there
. He may have been a self-serving cad, but he had to ensure her safety. What if Hazel was there too? Had she come today? He moved forwards and took his wand from his jacket, inching around the outskirts of the streets to try and see over the heads of countless others.
There was no way he'd be able to spot one girl in the midst of all
this
.
@Hazel Cartwright
Hazel had been trying to make it through the crowd as she casted spells at anyone who tried to attack her, and right now she was worried about Cherry, Louis, Emerald, and everyone. She had also hoped it wouldn't be a place where she died, because she had a future ahead of her.
It didn't take long for her to spot Jovian, and she got her wand out. She was going to be damned if she was going to loose a duel, and she came out, and pointed her wand at him.
"Well look who it is."
she said with a glare, and she shouted.
"I suppose you intend to kill me?"
There was no chance in hell she was dying.
@Jovian Medina
Using a shield charm to protect himself from the majority of the onslaught, he was lucky that no one was attacking him in particular. He wondered whether his status did something to protect him, but he knew that he wouldn't be fighting alongside these people. They may have some good ideas, but right now it seemed they were mainly going by their own insanity and greed.
When he heard her voice, he stopped very suddenly. His chest felt a little less contorted. She was safe, for now. He made way towards her, but she had already pointed her wand at him.
"Hazel,"
He said, keeping his wand firmly by his side.
"You have it wrong."
@Hazel Cartwright
Hazel watched Jovian as he got closer and she said,
"Give me one fucking reason to trust you?"
she asked. Because all his friends were dark and purists, so why wouldn't he be a chance,
"You bullied my sister for being a werewolf and you're dating Alayna."
she choked she didn't want to have too.
"I know the moment Alayna comes you will side with her."
she cried.
"Give me a reason to trust you right now Jovian?"
because right now she didn't.
"I don't want to have to kill you or turn you in."
she cried really hoping he was right.
@Jovian Medina
Jovian couldn't say whether he'd
side
with her or not. Realistically, he should. Was she even on the other side? He didn't know. They hadn't actually spoken in the last few days, as Jovian had been very busy with exam preparations. That all seemed to frivolous now...
"You wouldn't kill me,"
He scoffed, raising his wand to her.
"But I have a lot of reason to hurt you. For what you've done to me. You know my parents barely speak to me anymore. They see me as a failure, I know they do.""This hasn't got anything to do with them, though,"
He said cockily, meaning the Death Eaters,
"I doubt they'd target me. They'd definitely target you. I expect the Riddles are in their numbers. Perhaps if I hand you over to them, I'd be redeemed."
@Hazel Cartwright
She shook her head at Jovian words,
"Then I was right! I should kill you and after the way you spoke to my sister, I think I might try."
she shouted, and when he talked about being a failure she tried to not cry. "Well maybe there son should have learned how to respect a lady and let her have a life of her own." she said as he raised her wand.
"Flipendo!"
she shouted, because as much as she doesn't want to she needs too.
"My loyalty will always be with Emerald, and my family is the reason why the Riddles went into hiding!"
she shouted at him. This was killing her, but she didn't trust Jovian.
"Jovian I don't think you will truly ever be redeemed! You just can't handle a woman who speaks for herself,"
she said as she aimed right towards a building,
"Reducto!"
she casted.
Jovian didn't want to fuck with her.
@Jovian Medina
Jovian narrowed his eyes. So what if she was riled up, he still had a mind to show her exactly what he was made of. All the anger that he felt towards her, embarrassing him, cheating on him, insulting him: it circled inside of his chest, and he knew he could hurt her.
Before he could, however, he was knocked back. He stumbled, just able to retain his balance, but an explosion of rubble finally buckled him over. He fell to the side from the force of her spell, and was showered in the debris.
For a while his eyes rounded in surprise. He had clearly underestimated her. From his position on the ground, he glowered at her.
"You should shut up, for once in your life. Langlock.
He pointed his wand at her head.
@Hazel Cartwright
Hazel watched Jovian the man who made her feel less then she really was. The man who had fucked everything up and expected her to be silent had no place. When he shot the spell she ducked it and she looked.
"I'm sorry, but I don't take orders from a man."
She had got her wand out and she shouted,
"Levicorpus!"
she shouted. Giving him a look she eyed him.
"You know most girls aren't like Alayna who are controlled. I just hope you learn Jovian. I don't want to have to do this, because I know there is some good."
she said as she pointed her wand at him.
"Don't underestimate me."
she glared.
@Jovian Medina
Although he spell didn't go through, he took the brief opportunity to get to his feet again. No sooner had he straightened, however, and he felt a hook take him by the ankles and lift him high in the air. His eyes opened in surprise, and he managed to drop his wand. He made several desperate swings of his arms for it, but it clattered to the pavement below.
Now all he could do was stare at her, upside down, and listen to her talk.
This was
torture
.
Perhaps if he thought about it really hard, he could break her spell. There must have been non-verbals he could use.
Think
.
"Put me down, Hazel."
He warned, struggling through the spell.
@Hazel Cartwright
Hazel watched him and she did feel bad for what she was doing. But he'd also kill her and she wasn't letting Alayna Nott or him kill her not today, or being turned over for torture by the man who daughter could have killed Emerald and she said. "Why just so you could kill me or turn me over?" she asked.
"Is your pride worth trying to kill me or make me become a prisoner?"
she asked as she really wasn't a violent person. Of course she was truly sorry,
"Jovian I know I hurt you! But it not like I wanted too, but you ruined me. I know we had a contract, but the one thing I wanted was to be with someone who loved me and supported my dreams." she cried.
Why was she making herself vulnerable?
"For all the wrongs things I did you did too.  I know Emerald is a lot of things, but she isn't someone who deserves to be made fun of and called a cunt."
she shouted at Jovian,
"She is no worse than Alayna, and you love Alayna, so why Emerald?
" she asked because she knew her sister had problems, but anyone in her shoes would.
"Jovian don't let pride cloud your judgement."
@Jovian Medina
Jovian gave up thrashing about for a bit, and relaxed. He hung there, his hair stood end-wise, and his coat hanging over his arms.
"I don't believe in love,"
He said bitterly,
"It's just a thing people invent to make their lives somewhat more meaningful."
That was what he believed, wasn't it? Perhaps at the beginning of all this, he did. But as he struggled to get Hazel off his mind, even when being with Alayna, he wondered what that feeling really meant.
"I admit that I thought your ambitions were a little ridiculous, but after getting to know you, I know you're very capable."
He narrowed his eyes. His voice was strained from this angle.
"Emerald is a bitch,"
He said, and then sighed loudly.
"But I don't hate her."
He looked at her.
"All right. I won't hurt you. Just let me down, Hazel."
@Hazel Cartwright
Hazel didn't get why she was even trying to convince Jovian. He was horrible, but she wasn't going to lie she had been feeling something like she had truly been feeling. It was definitely attractive watching Jovian hang upside down, and she looked at him.
"That is where you are wrong. Love does exist, and it's why arranged marriages went out of style in the first place."
she sighed. Sure she could have been a better fiancé to him, but he needed to learn a lot.
"Look I know it's annoying, but look at Louis and Cherry, they love each other."
she said with a look, sure it was a stupid example.
She had nodded in agreement with Jovian,
"I will agree. She is a fucking bitch."
but she also knew her sister had good intentions, but lacked the ways to use them. A sigh of relief came when he said that he did not hate her sister, but she wondered the sincerity of it. When he asked her to put him down, she had let go of the spell and she held her hand out with hopes he'd take them.
Then she remembered his words about her dreams,
"I already know I'm capable of them. It's why I spent my entire life working for that."
she said with a huge sigh.
"Don't you have a dream? That you'd do anything just to achieve that dream?"
she asked him with her hand held out.
@Jovian Medina
Jaromir took hold of her hand. Slowly, the spell drifted off, as he descended to the ground once more. His feet hit the pavement a little bit hard, but he managed to stay balanced. He didn't let go of her hand as he stared at her.
"I'm not silly enough for dreams,"
He said, glowering at her, as he tightened his grip on her hand,
"I know I'll go to the Ministry, perhaps, to support a family of my own. I'll carry on my name. That's all I ever wanted."
He released his grip, and turned. Finding his wand, he picked it up again, but pocketed it.
"You are a silly girl,"
He said, and yet he was caressing her face.
"It's infectious. I also feel quite silly myself, for feeling things for you."
He brushed back her hair tenderly, and smiled very slightly.
"Everything that I ever thought was important... it's as though it's gone to the back of my mind. I can't think straight..."
@Hazel Cartwright
Hazel knew she was crazy for still feeling a lot for Jovian, and it didn't made sense. The two had sex and it felt like things were changing but she wasn't jealous of Alayna. Maybe it was because she felt he'd be happier.
She touched his hand as he caressed her face, and she sighed.
"Crazy enough to show you mercy."
she said with a chuckle. Okay it was probably not the best place, but she also didn't expect to get a chance.
"Jovian I do love you I really do."
she sighed as she looked around and listened to him talk.
Okay it was definitely weird as he told her that nothing seemed to matter now. She had felt his touch, and she knew she shouldn't but at those words she had kissed his lips. She had wanted him, but she also didn't want to been as a trophy wife. She put her arms around his shoulders and she kissed him. Maybe it would be the last time and she pulled away.
"I guess we both are silly for still having feelings for each other, but I also don't think we would ever get a moment again."
she sighed and she looked at him again,
"Are you saying the idea of having family doesn't matter?"
she asked with interest. Even if she knew right now was so wrong for loving him.
@Jovian Medina
---
Permissions in this forum:

You cannot reply to topics in this forum