current time
Apr. 2021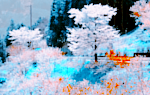 staff
Admin Xaria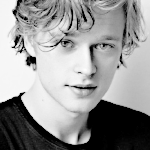 Admin Violet
Who is online?
In total there are
4
users online :: 0 Registered, 0 Hidden and 4 Guests
None
Most users ever online was
139
on Wed Jul 03, 2019 9:12 am
Credits
Skin & graphics made by Xaria. The Harry Potter franchise belongs to J.K. Rowling. All original characters belong to the respective user that made them along with their posts. No copyright infringement intended.
Harrison wished he hadn't been right. Why did he have to be correct? Why couldn't he have done anything to prevent it? He had no idea where his children were, but he hoped they would remain safe and unhurt. He wouldn't forgive himself if something tragic happened to them. Fortunately, Harrison would be able to keep a good eye on Indigo and protect him. He was going to do anything he could to ensure he remained in one piece.
"Follow me."
He managed to find a decently secluded spot so they could figure out their next move.
@Indigo Macmillan

It had been good for them. They were finally moving past all the drama, and were experiencing one another's company as an actual couple. But when they came out of that cinema, the horror film continued to the streets.
Several pieces of debris rained overhead and Indigo yelped, shielding his head. Terrified by the colours of the sky and the sounds of cries through the streets, Indigo threw himself to Harrison's arm where he solidly remained. He clutched to him tightly, bedding his flaxen head into his arm, whimpering in fear.
"Harrison..."
He croaked, feeling his mouth had turned dry.
"No... this isn't happening--"
Shivering in fright, hot tears ran down his cheeks as he kept close to his protector.
@Harrison Jetson
Harrison wrapped himself around Indigo as he tried to reassuringly kiss his hair. For Harrison, these horrors weren't the first he encountered, but for Indigo, it was. He knew he wouldn't be able to handle it as well. Pulling Indigo's face away from his arm, Harrison glanced at him.
"Indi, I'll make sure we survive."
He gave him a kiss and tried to give a reassuring smile.
"Are you aware of any weaknesses of some of the evildoers in your generation?"
Oh, yes.
Harrison silently put up a soundproof barrier around them to ensure the wrong person wouldn't overhear them.
@Indigo Macmillan

Indigo's breath came out in staggered gasps as he eyed around the area, paranoid that one of them was going to suddenly leap out and curse them. He was vaguely aware of Harrison removing him from his arm, and kissed his lips. He gasped for air, as though he'd been holding it in since the beginning of all this.
Pale white and shaking uncontrollably, he nodded very slowly at him.
"Nuh - uh - I--"
He blathered, shutting his eyes for a while before opening them again.
"The - they... I'm sorry. I can't... I can't..."
He started to cry again, and after a few hysterical sobs, he seemed to have better control of his voice. It was okay. He was with Harrison. Out of all the people in the
world
he could be protected by, Harrison was the best.
"The Lestrange-- Deimos..."
He added,
"He was terrible at transfiguration... at school. The- the Riddle girl. The..."
He tried to indicate bunches at the side of his head,
"She trusted too many. Arrogant. Liked flattery. I'm sorry... I- I don't know... I didn't know them."
@Harrison Jetson
He simply listened to Indigo and nodded.
"I see. I'll make sure to strike Lestrange as he's a waste of oxygen."
It'd be satisfying to no longer worry about him...
Harrison then got very serious.
"I know you are experiencing trauma right now and that it is good to cry. However, in this situation, crying is a sign of weakness. I can tell you I've cried a few times after some of the things I've seen working. Right now is not the time to cry. I'd be damned if anything happened to you because one of those imbeciles took advantage of a weak moment. I don't care if you end up not even throwing a single spell. I just don't want you hurt."
He regretted not being able to be too gentle, but he had no choice but to let himself detach for a bit to handle all that was going on.
@Indigo Macmillan

If he knew that his family were safe and sound at home, Indigo would have gladly apparated away. However, he was sure his sisters were around the village today. And Hyacinth - he was a student. Capable as he may be, Indigo didn't have it in himself to be selfish anymore. He'd already done one selfish thing this year.
He looked at Harrison's eyes, and nothing else. A few sobs escaped him, and he kept holding his breath in to try and control it. He looked at his face. Harrison wouldn't let anyone hurt him. Harrison would see that his family was safe, as well as his own children. He just had to trust in him, and stay close.
Having settled and taken a few, steadier breaths; Indigo nodded.
"Okay... I'm okay..."
He said slowly,
"What do we do from here?"
He asked.
@Harrison Jetson
"That is what I've been trying to figure out. I'm trying to not get involved in too many duels,"
he responded as he ruminated on past battles he had participated in. Harrison proceeded to hold Indigo's hand while he brainstormed.
"We need to figure out something that'd throw them off. Either that or we target the weak links until it all falls down."
@Indigo Macmillan

Indigo tried to think. He closed his eyes, and ransacked his brains. Although the majority of it was flight or fight mode, he had some minor control now. He thought about his personal strengths, and thought about modifying their short-term memories. But he was a mere student. He was sure that his magic wasn't strong enough to pull that off, particularly on the field and not in a controlled classroom.
Opening his eyes, he looked up above them, as though the sky held some answer.
He saw a Hogwarts flag fluttering off one of the roofs.
"We could get up higher,"
He suggested suddenly, looking at Harrison.
"They're expecting attacks from ground level, I think. I mean... they'd be concentrating down there. What if we got to the roofs?"
@Harrison Jetson
A smile grew on Harrison's face as he patted Indigo on the back. He was getting excited!
"Smart thinking. If we can figure out how, we could try and disguise ourselves as Death Eaters and do some friendly fire... Leave the darker stuff to me. You're a charms student, right? You think you can manage a really strong shield if we go up there?"
@Indigo Macmillan

Indigo managed a very small smile.
"I... I think so,"
He said, nodding to him. Protection spell, no problem. He could manage that. He'd never used it in this sort of situation before, but it was unlikely that many of them had.
"Harrison... they all have those mask things. How do we get those?"
He asked frantically, looking about his person. He didn't have anything remotely similar to
that
.
"I think we could apparate up there if we tried..."
@Harrison Jetson
"If there are any dead ones, we could just steal their masks. They wouldn't be decomposed enough for you to worry about the fluids."
Harrison wanted to make sure to reassure Indigo on that aspect. He gave Indigo a kiss before hugging him. It felt weird to say it, but he figured no better time than now.
"I love you."
@Indigo Macmillan

---
Permissions in this forum:

You cannot reply to topics in this forum